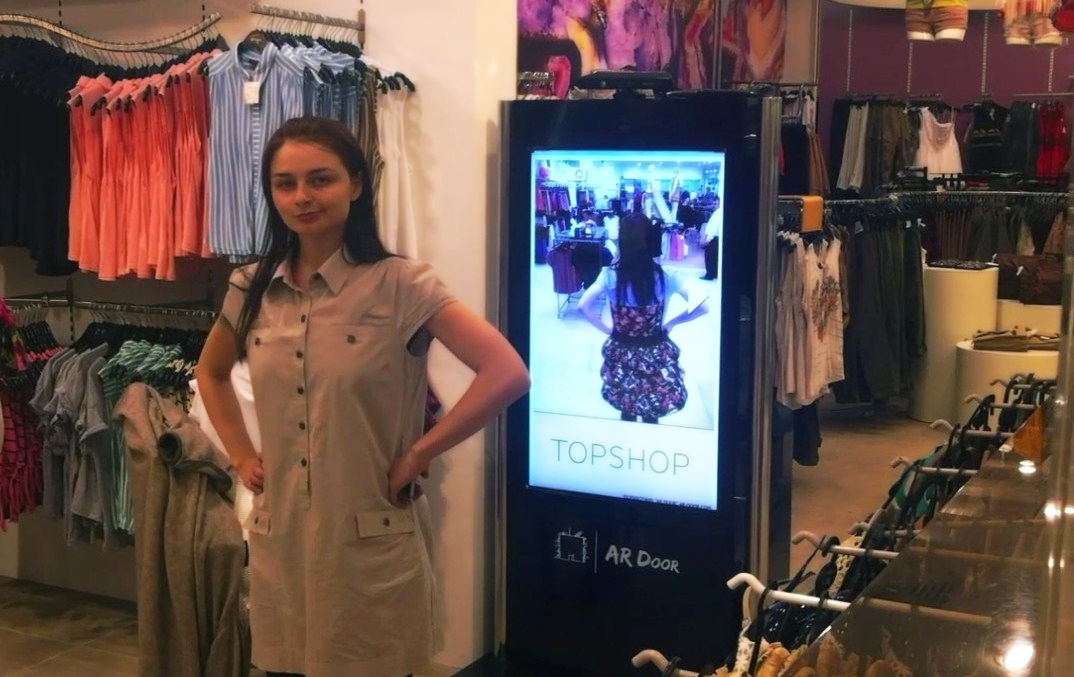 Imagine going to a car dealership and customizing your vehicle on the spot and see the customization instantly. Or perhaps it's taking a trip to the shopping mall to buy some new clothes. But wait, you hate going into the dressing room to try on the new clothes. Well with the latest developments in Augmented Reality, you no longer have to actually put on the clothes to see what you look like in them!
Augmented Reality (AR) technology has been around since the early 1990s. It has been considered an extension of Virtual Reality (VR), a concept where an individual is immersed in an alternate reality that is separate from the current physical reality. Unlike Virtual Reality, Augmented Reality is a live view of the current real-world environment whose elements are augmented by a computer-generated application.
As technology has become more advanced, the opportunities for Augmented Reality campaigns have increased. Take for example the virtual fitting from for Topshop.
Topshop, an international fashion retailer, recently installed a virtual fitting room in a Moscow store as an experiment to see if patrons would utilize this new technology and increase purchases of clothing. The virtual fitting rom, designed by AR Door, uses Microsoft Kinect motion sensors and a camera to create a 'mirror' that would allow customers to select different clothing styles without having to go through the hassle of actually changing their clothes.
Just imagine what the possibilities that lay ahead. Perhaps you'll create the next groundbreaking AR installation!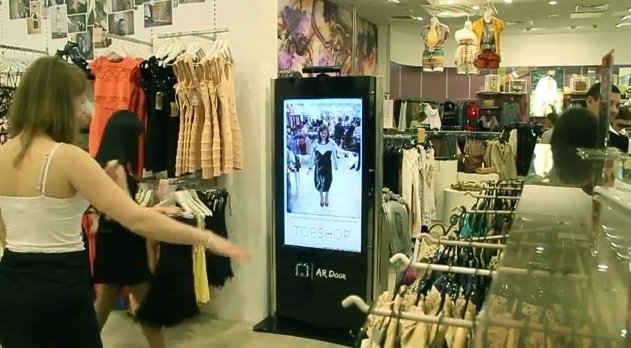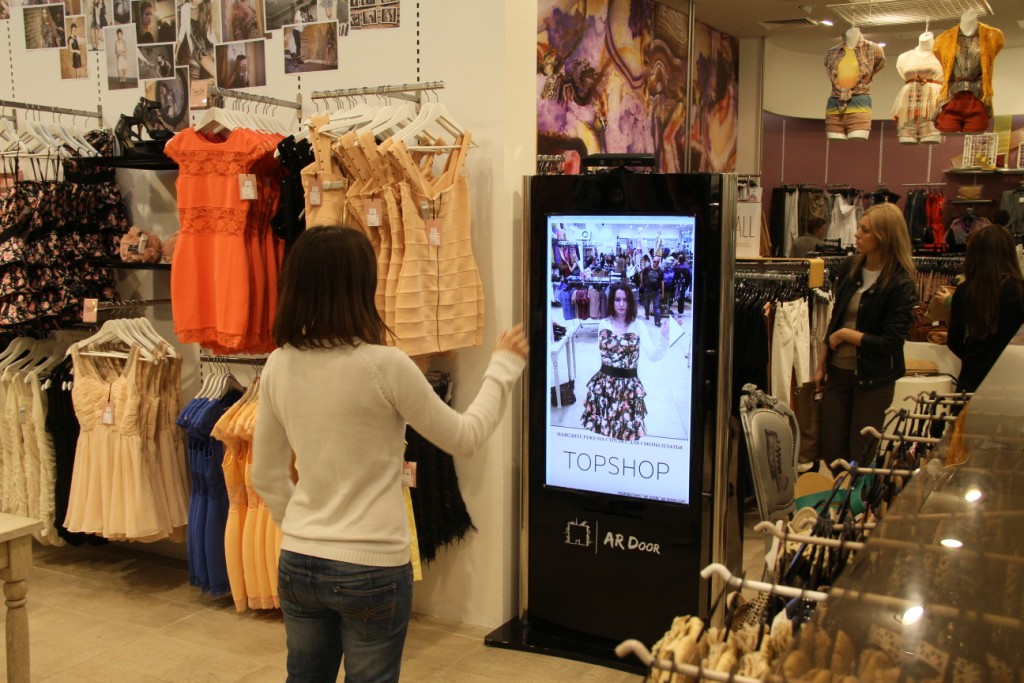 See more at Ar-Door.com