Sam Cadman is a director at Station Film, North America and Rogue Films, UK. Most notably recognized for his work on a prank television show called Trigger Happy TV. Cadman spent over 3 years perfecting guerrilla style television in which he enjoyed pulling pranks and creating outlandish stunts. He's been awarded at Cannes and won Gold at the BTAA's.
Take just a moment to introduce yourself.
Hello, I'm Sam Cadman. I've been directing TV and Commercials since 2000, popping onto the scene as the co-creator of the British comedy series Trigger Happy TV
How did you get started with Trigger Happy TV?
Comedian, Dom Joly and I had been working for the Paramount Comedy Channel (a UK cable/satellite channel) whose marketing director had the genius idea of paying us to create publicity stunts to advertise his channel. Given this was 1997, he was surely ahead of his time and we spent the next couple of years interrupting any live news event we could find. Fortunately it was an election year, so there were plenty of politicians trying to create a photo-op… which we sort of helped with. British network station, Channel 4 saw some of these, along with a string of 'pranks' we were making at the same time and asked us to make a 15 minute broadcast pilot. We went on to make two series and a couple of Christmas specials, 14 episodes in total over a two-three year period, all of which Comedy Central put out in about a fortnight!
What were some of the biggest challenges directing Trigger Happy TV?
Although I was learning by the seat of my pants, Dom and I worked well together and to be honest it felt effortless – we'd think of silly things to do and then I'd film him doing it. And because it was just him and me when we went out filming, there was no one around to tell us how to do it any better. We'd go to the fancy dress shop for the costumes, any art department we'd make together, I operated the camera, Dom wore a lapel-mic, it was rough and ready, but we were totally free. That said, working with unsuspecting members of the public in the real world can only be so controlled, and we've had everything happen – one couple we filmed and put on TV were actually having an affair, one irate customer sent the shopping cart I'd hidden my camera in flying down a supermarket aisle after we'd accused him of shop lifting over the loud speaker system, the entire Gloucestershire police force were once scrambled to try and apprehend Dom who was dressed as cartoon villain in stripy top, black eye mask and bag full of swag. A hundred extras dressed in Mexican ponchos and sombreros had to be sent home after the person we were going to 'hit' didn't show up for work, numerous technical failures and a blind man opening his front door not knowing Dom was standing right in front of him dressed as the Grim Reaper, are a few that come to mind.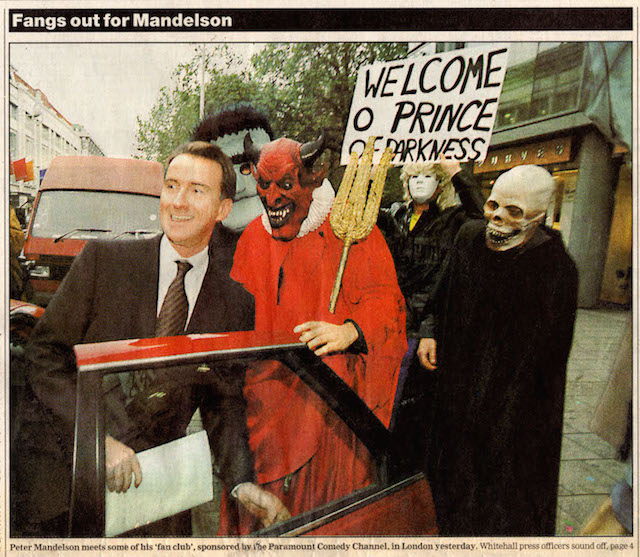 How did you get started in "stuntvertising?"
Other brands were noticing the publicity stunts we were doing for the Paramount Comedy Channel and asked us if we could the same for them, so we did. It was funny to meet with such 'grown ups' and talk about how we could help them – we were making it up as we went along.
Have you had any bad reactions to some of your stunts?
Dom spent a day locked up in Lime House Police Station dressed as a 9ft sausage.
What is one of your most memorable stunts you've done? Why was it so successful?
The same job that got Dom arrested, which was for a spicy sausage snack, much like a Slim Jim, but called Peperami. They had agreed to give us their mascot costume for a two-week period and in return we'd try to get as much press for them as possible. The English soccer team happened to have arranged a photo-op at their last training session before leaving for the World Cup. Dressed as the fiery sausage I managed to climb over a perimeter wall, run across two empty pitches and right into their training session… and the country's media. We made the front page of every national newspaper the following morning.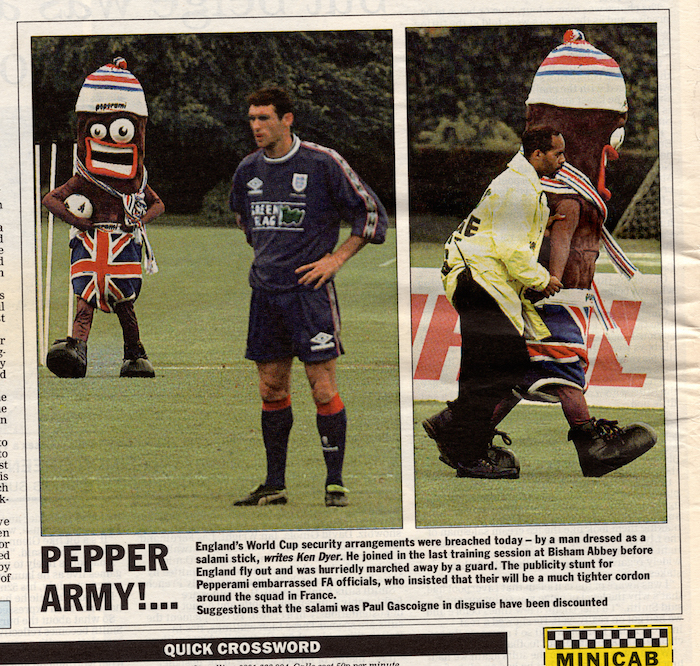 What was one of your favorite campaigns you've worked on and why?
The Febreze experiments were a lot of fun – to find a way to stop real New Yorkers, have them agree to be blindfolded, then driven round the block in a golf cart, before being walked into one of our air-freshener 'scent-labs' that was in actual fact an abandoned warehouse, filthy Chinese restaurant or grotty motel bedroom, was quite something. Their faces when the blindfolds came off, the shock and surprise, was priceless. Such genuine and authentic 'performances' like these are pure gold – it's actually kind of addictive.
In your latest campaign, "The Lump", what were some of the biggest challenges executing that campaign?
From the first read I loved this idea – having spent the best part of 15 years messing about with the public I knew no matter how big the lump became most passersby wouldn't even bat an eyelid. The challenge was with the lumps themselves – what to make them of, how to set them in place and how to be able to quickly switch them around. Artem, one of London's top model shops used 3D sculpting to shape each one and a Kuka robotic arm to cut them out. Scenic painters then matched them perfectly with the actual street surfaces, lining up every brick and stone. The largest was 17 feet long and about 5 feet high – and most people passed by without missing a step!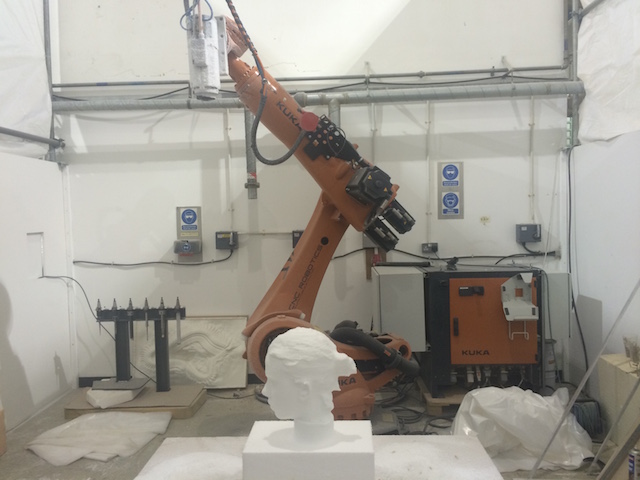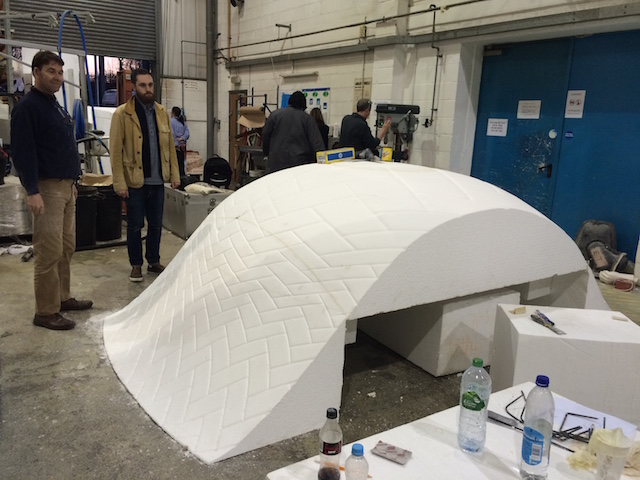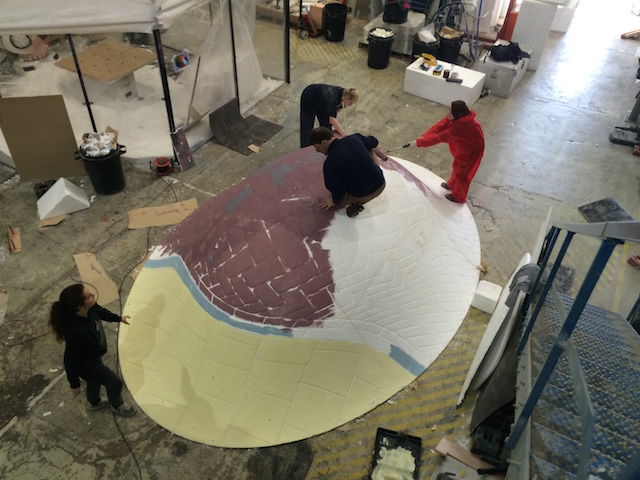 If someone wanted to get into your profession, what would you recommend they do?
I feel like things have come full circle from where I started. Dom and I were running around with a camcorder, shooting whatever made us laugh and now, with even cheaper technology and YouTube this opportunity is available to everyone, there really are no barriers to entry anymore – and from here, like always, the best stuff floats to the top.