We've seen some pretty creative guerrilla job resume examples here at Creative Guerrilla Marketing, but we definitely wanted to continue the theme. Job hunting can be very difficult, especially if the only thing you have is the traditional word document resume. The question on every job hunter's mind is how to actually land that first interview?
This is where guerrilla-style resumes can come into play. Below are 15 great examples of unique resumes and job hunting applications.
1) Cereal Vick – Cereal Curriculum Vitae
A creative resume design by Victor Rodriguez. Rodriguez questions, "Why do all traditional Curriculum publications look so.. traditional?" So he created this.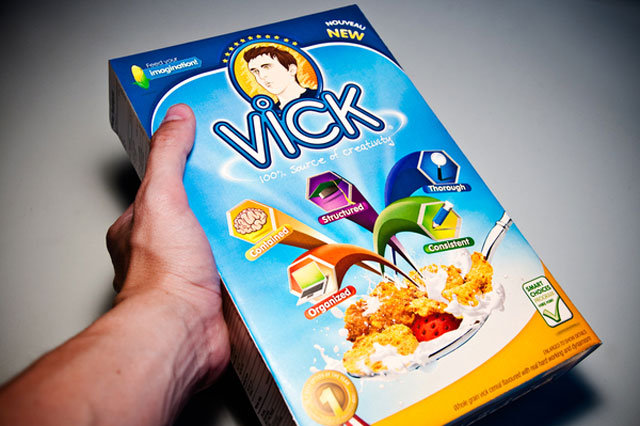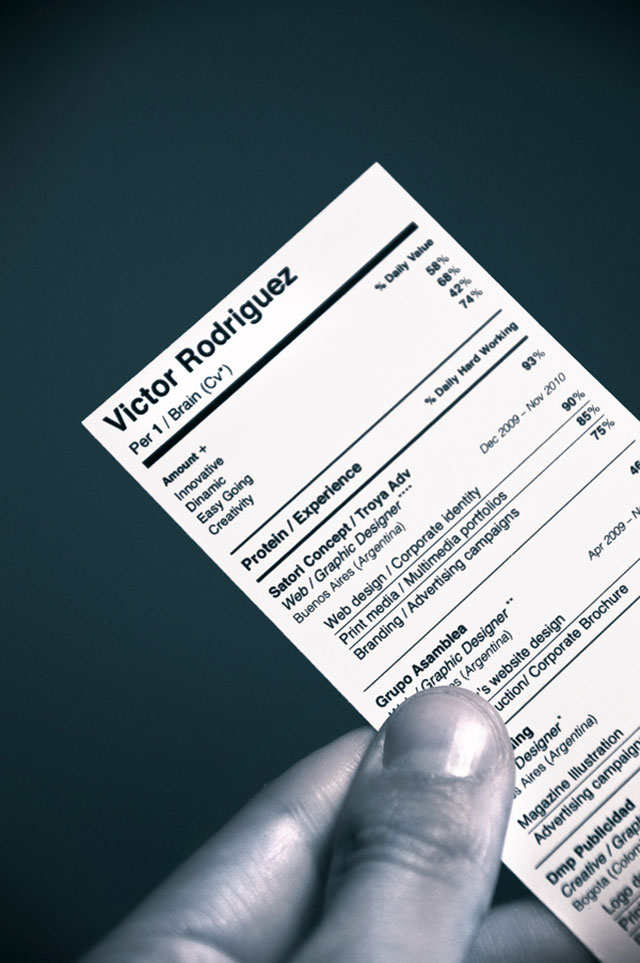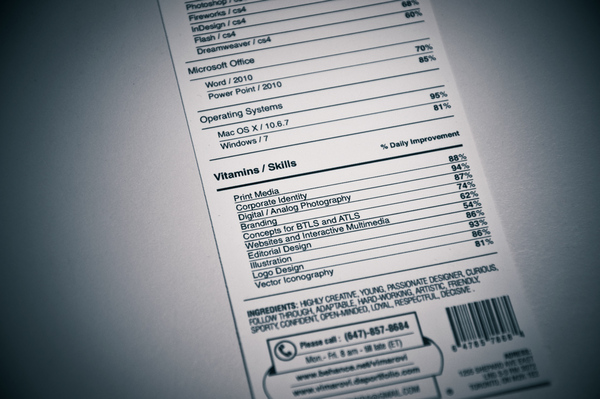 via
Loren Burton created a website specifically for AIRBNB. The website is beautifully designed and coded. More importantly it is completely personalized to his ideal job. It's great to see he uses a call-to-action at the bottom to "Share this on twitter!" See his website here.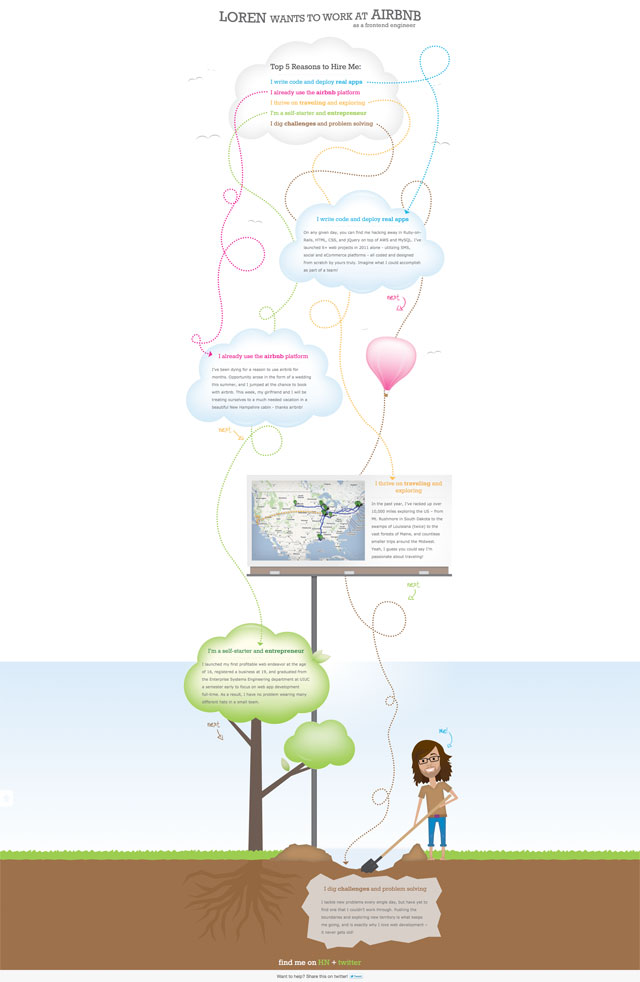 3) Skoda Curriculum Vitae – The Animated Resume
Client: Skoda Agency: Leagas Delaney Praha Production Company: [email protected] Films Director: weareflink Creative Lead: Niko Tziopanos Director of Photography: Roman Jakobi Executive Producer: Andreas Lampe, Florian Sigl Producer: Karsten Müller, Tini Schwarz Lead CG & Compositing Artist: Moritz Gläsle Lead CG Artist: Philip von Preuschen CG Artists: Nils Engler, Stefan Galleithner, Martin Sächsinger, Christian Schnellhammer, Alex Heyer, Niko Tziopanos Compositing: Moritz Gläsle, Markus Gratl, Alexander von der Lippe Music & Sound Design: Supreme Music, Hamburg
4) Pixar Resume by Brian Moose – The Vintage Resume Package
Creative artist, Brian Moose, sent a wonderful package to Pixar Animation Studios in hopes to land a job at the company. A very well thought out and creative resume concept!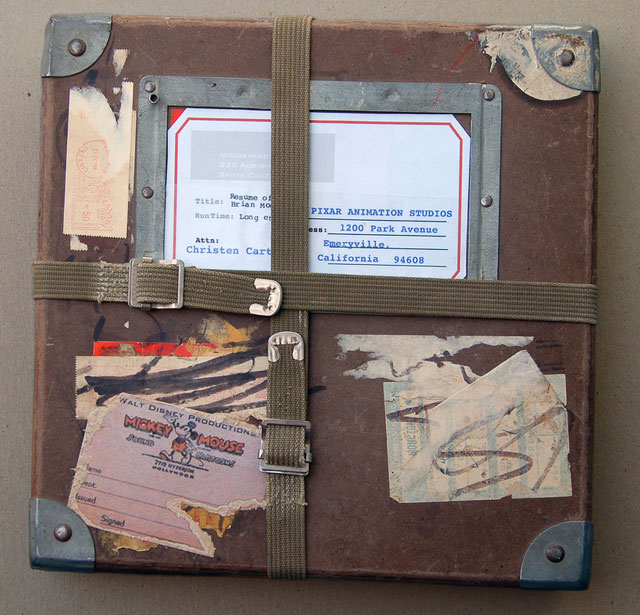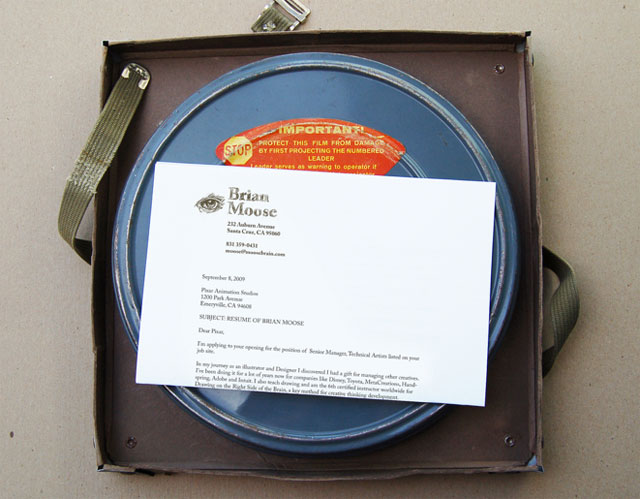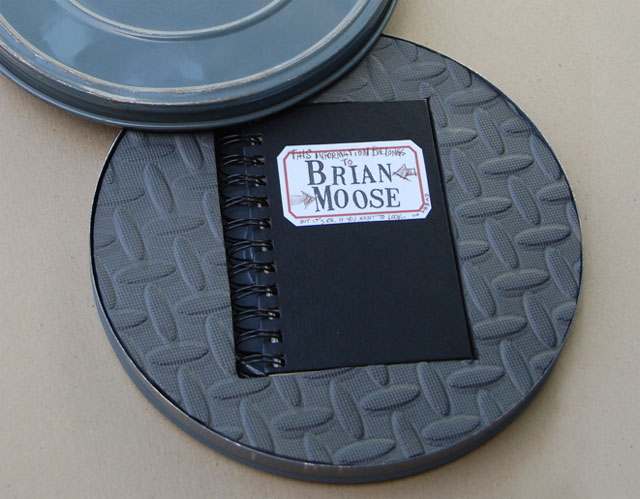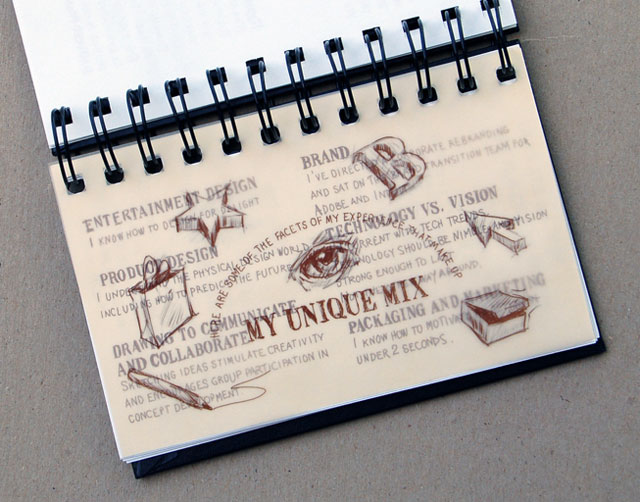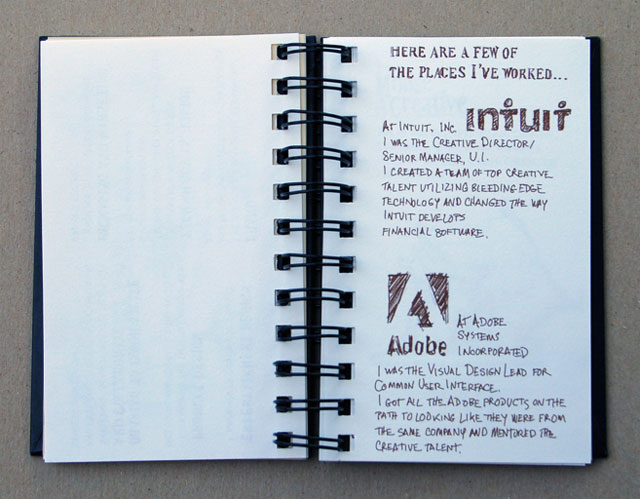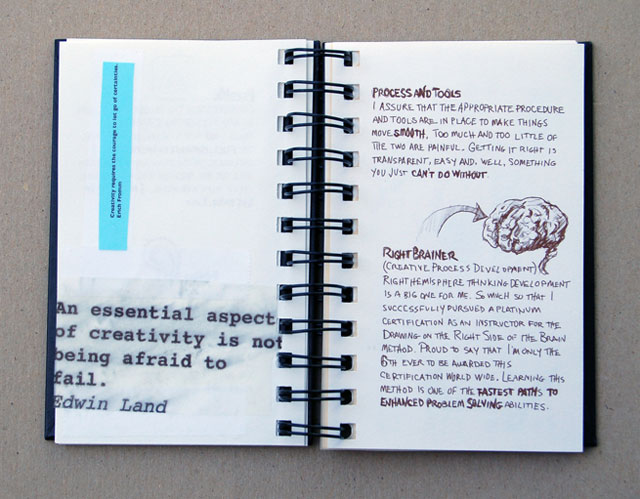 via
5) Kendra Wiig's LEGO Resume
When Kendra Wiig found an opening in a company working on a LEGO-themed game, she knew a plain résumé wouldn't do the trick. "I wanted to make sure a pair of human eyeballs saw my letter," she says. So she built a LEGO model of the company's mascot, and put her résumé in the fish's jaws. Wiig didn't get the job, but she got a lot of positive feedback: "I actually got a personal email back from the hiring manager. He thanked me for sending the résumé and model, with a couple of exclamation points for good measure, and let me know about positions they expected to open up in the near future."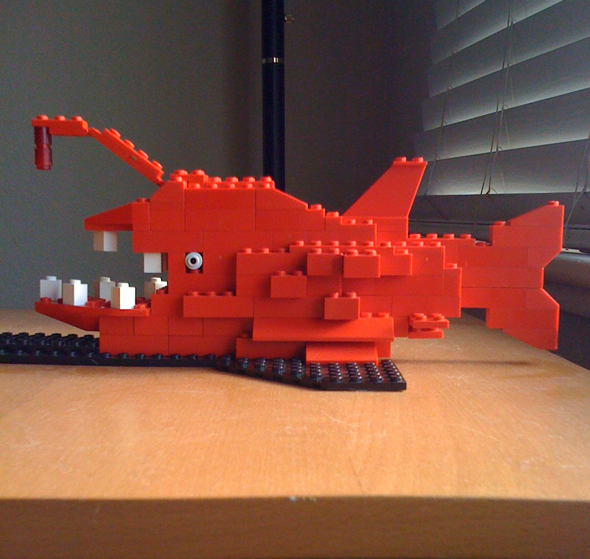 via
6) Melissa Washin's Fabric Resume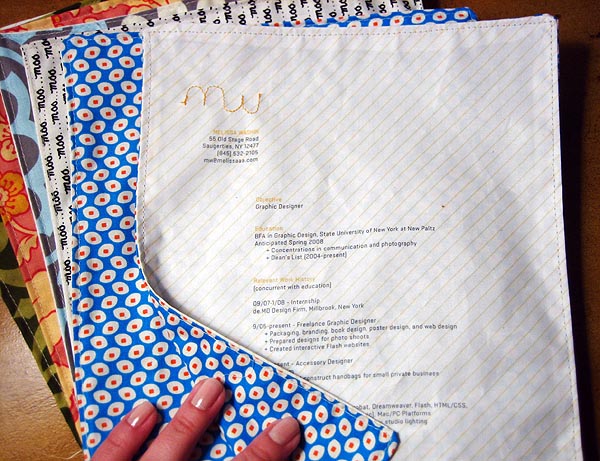 Copywriter Ed Hamilton created a unique CV by using Google Maps. By using the pins on the map, he illustrates where he has worked. Very interactive and such a unique implementation! See his resume here.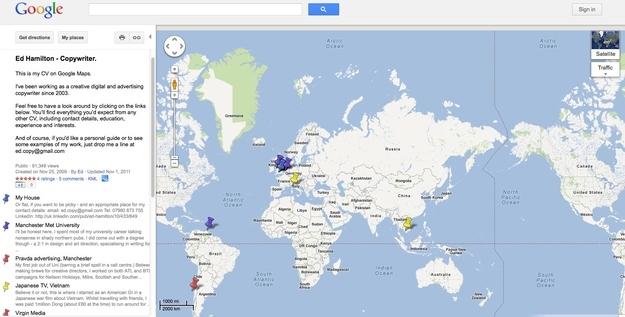 8) Aerorato's Guerrilla Advertising 2011 CV Milk Box

Slideshare is an online website that allows users to share their powerpoint / keynote presentations with the world. It is a very social platform that also allows users to comment and share the presentations. Ben Wong took a creative spin and made a Slideshare presentation resume in hopes to land his next job. The video has been viewed over 33,000 times on Slideshare. [slideshare id=6905847&doc=untitledv2-110212140950-phpapp01]
A wonderful example of how you can mix different mediums to create a unique experience. The video has been viewed over 320,000 times on vimeo. You can read more about his QR Code resume here. via
At the time 18-year-old Josh Butler placed an ad on the online auction website, eBay, in search for a job. The eBay resume was viewed over 960 times and was bid on 3 times. You can monitor his progress on his twitter page. You can view his eBay resume here.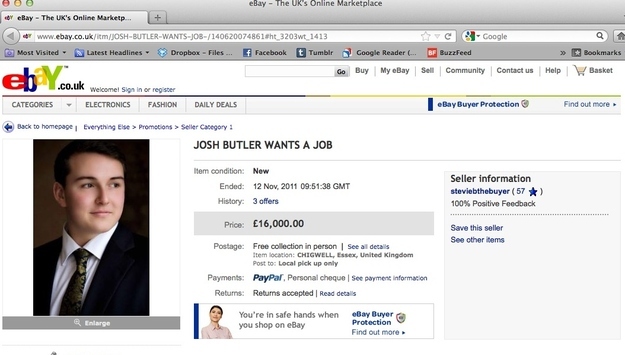 Creative Andrew Horner was tired of applying to jobs. Instead he created the reverse resume in which we created a website where jobs could apply for him! It is comforting to know that his reverse job application website landed him a job. Andrew goes on to say that, "applying for a job can be an incredibly disheartening process that brings your life to a grinding halt and makes you doubt your worth as a person. I'm just a guy who did something goofy as a way of turning the tables on a system that hadn't been working for him."


Alpharetta woman, Liz Hickok is known for her Christmas light show. One year, she decided to switch it up by sending a signal to job employers that she was looking for an HR job.
"In addition to many messages via LinkedIn complimenting me on my creativity and offering to assist, I've had four interviews as a direct result of the lights, with three of them being with CEOs of small companies," said Hickok.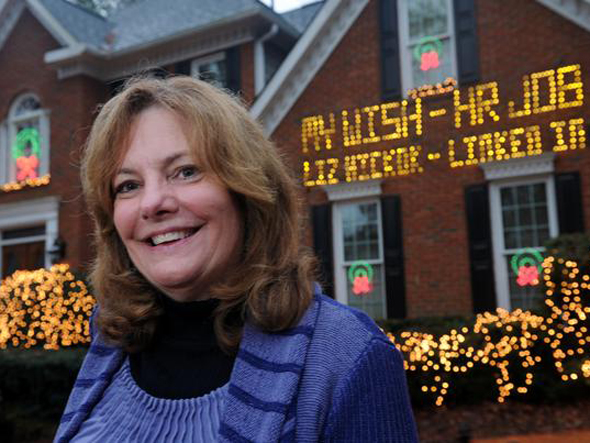 Creative copywriter, Alec Brownstein, decided to pay $6 worth of google adwords ads that would pop up whenever the five chief creative officers at Y&R Googled themselves. The Adword campaign would redirect the creative officer to Alec's resume website. His video has been viewed over a million times on YouTube.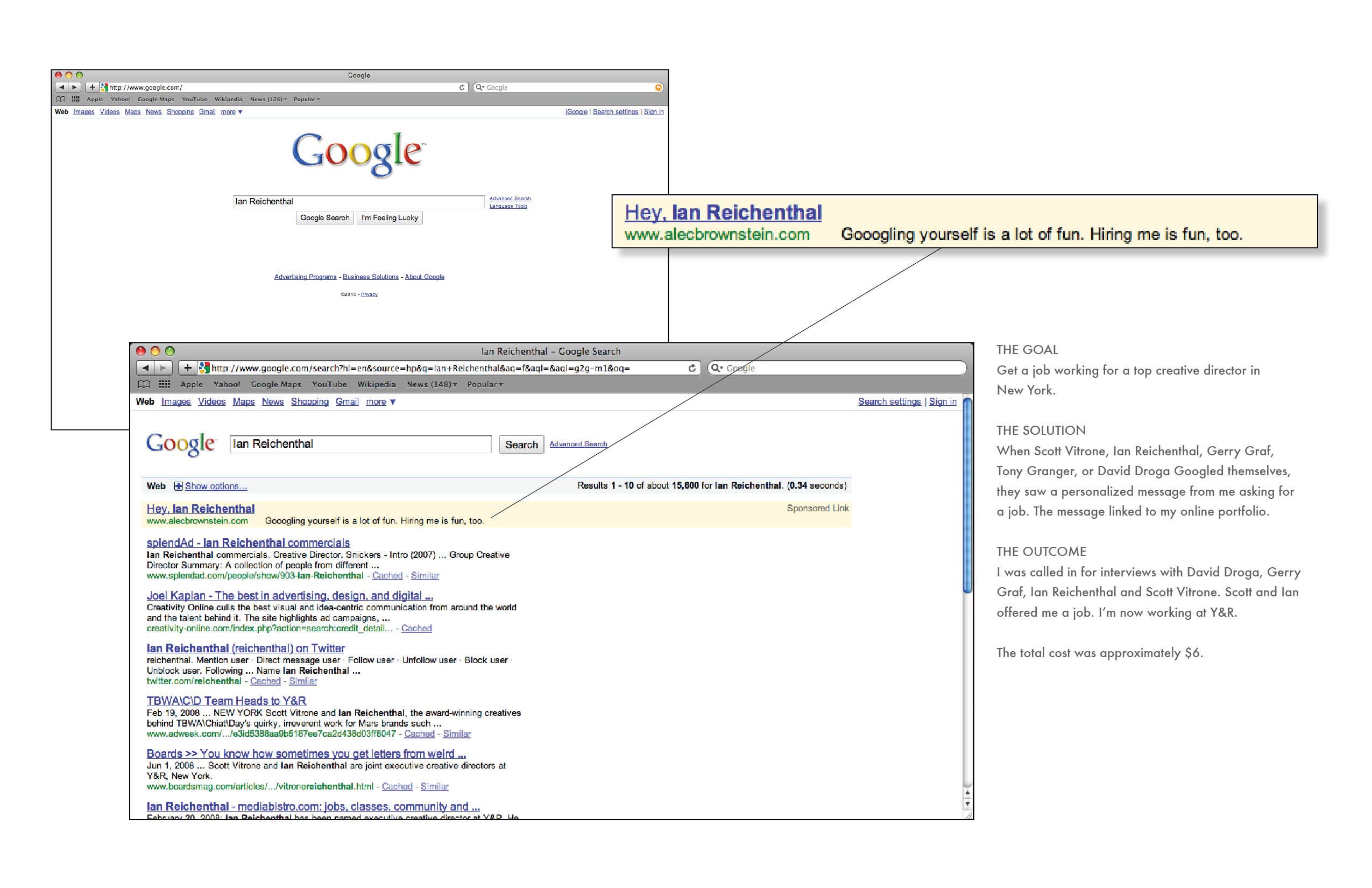 Eric Gandhi found a creative way to make his resume stand out. He made it so that if someone searched google, "Creative+Hard-Working+Talented+Excellent Designer+Unique+Autodidactic," his name would popup. He told Business Insider that, "An employee of Google found my Google-themed resume on LinkedIn and he offered to refer me for a position there, which led to an interview."

Did you enjoy the article? Be sure to let us know what you think by commenting below! Don't forget to share it with your friends! Especially for those friends who keep mooching off of you because they don't have a job.