This past year we've seen some really creative and unique guerrilla marketing examples. New marketing strategies such as the use of QR codes, augmented reality and 3D projection mappingonly touched a small portion of what we can do as guerrilla marketers. Being that the Mayan's prediction that the world would end in 2012, I think we can expect to see an amazing year of new technology that will change the marketing and advertising industry. Here are 5 guerrilla marketing strategies we hope to see more of in 2012.
1) Large-Scale Augmented Reality / Projection Mapping
It would be something you see in futuristic movies. Imagine seeing a billboard move and pop-out as if you were wearing 3D glasses. Even better would be to make these ads interactive or personalized by use of social media.
See More:
2) Personalized Social Campaigns

We can expect that marketing and advertising campaigns will become more personalized. A good example of a company that has started to do social campaigns would be Bacardi. Earlier this year that ran a social Facebook campaign that allowed created a virtual party that was personalized by using your Facebook Data.
See More:
3) Easier Integration Between Online and Offline Media
General Motors have been taking a social approach to their marketing efforts and have done a great job integrating offline and online marketing efforts. One campaign that really stood out was their campaign for the Chevy Sonic. The social campaign urged users to log into LetsDoThis.com and click a button that would get the car closer and closer to the edge. It took over 2.4 million clicks but one final click sent the car over the edge where it was caught by bungee cables. Several cameras placed around the tower transmitted the action live on the site.
See More:
4) Mobile Marketing
"There are more than 350 million active users [44 percent] currently accessing Facebook through their mobile devices. People that use Facebook on their mobile devices are twice as active on Facebook as non-mobile users." – Facebook official statistics (November, 2011). Did you know that there are 5.3 billion mobile subscribers? That's about 77 percent of the world population that uses a mobile device. More people are hopping on the smartphone wagon which means we can expect to see more augmented reality, qr codes and other mobile marketing strategies.
See More:
 5) Street Installations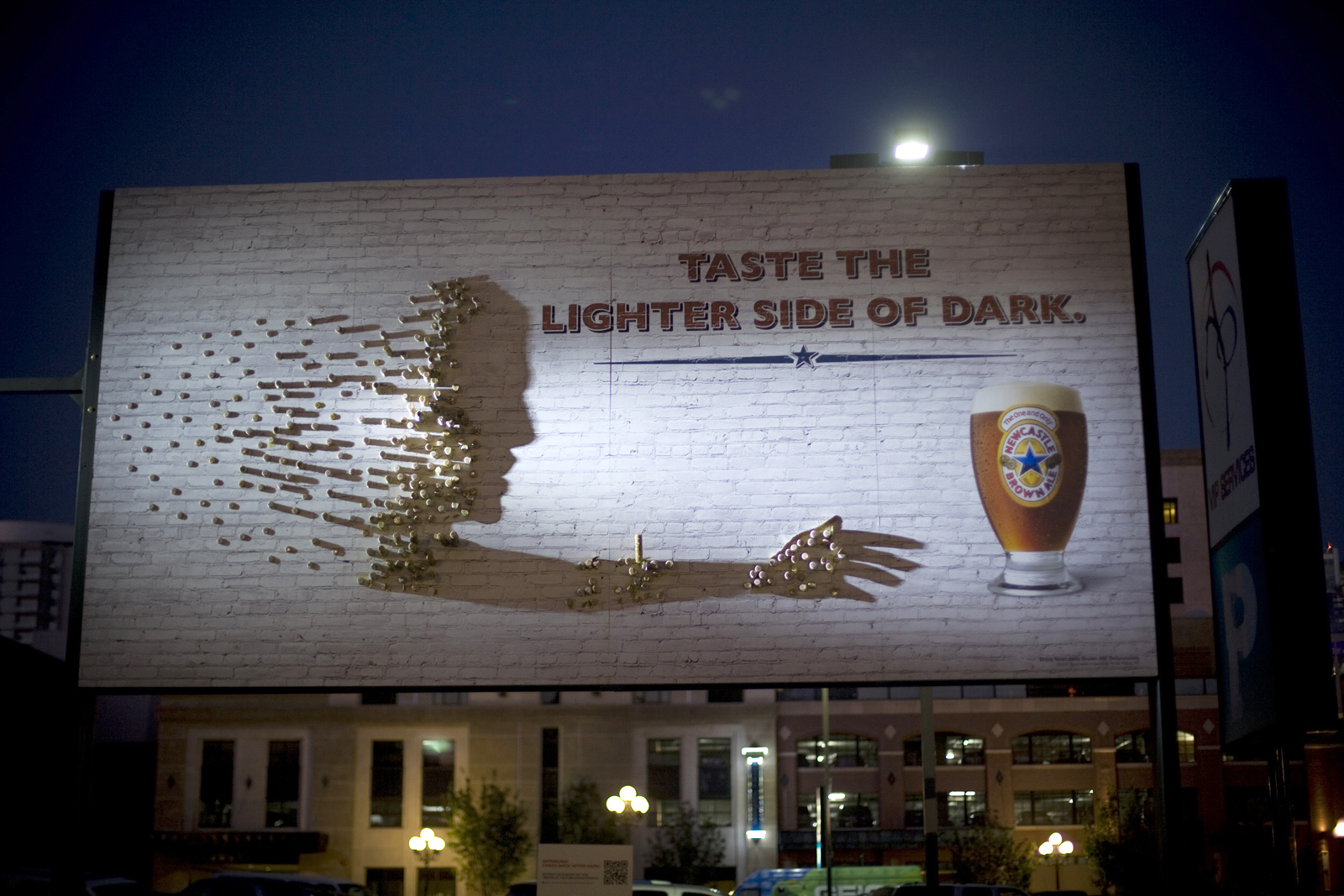 Street installation will never go away as that is one of the founding principles of guerrilla marketing. Although we can see a digital trend, we can hope that street installations our out-of-home (OOH) advertising still has a role in 2012. We can expect that OOH advertising will be more integrated with online media as pointed out in #3.
See More:
What would you like to see more of in 2012? Let us know by commenting below!