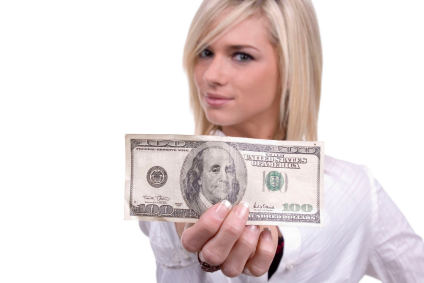 1. Determine Who Will Be the Person Who Will Market Your Business on a Daily Basis
Many business owners erroneously think that marketing is something you do at the beginning of your new business and then periodically when the need arises. Â Marketing is as essential to your business as the product or service your business offers. Â In fact, marketing should be a daily assignment for someone in your organization. Â If not the best person, YOU, then who will fill this role?
2. Determine Your Marketing Budget
Many fail to set a marketing budget and instead spend money when the mood strikes them, or that nice young salesperson comes calling. Â Be proactive and decide how much you will spend at the beginning of your business and regularly on an ongoing basis. Â You can set an amount per desired customer/sale, or set a percentage of gross sales. Â You must budget for marketing expenses or they can get away from you, either too low or too high.
3. Choose Your Marketing Tools in Advance
Don't just wait to see what the salespeople are offering.  Have your research done to decide the best channel choices to reach your target customers, and have a written plan.  Is it traditional media, print, electronic, offline or online media, or forms of "Guerrilla Marketing" such as Viral, Wild Postings, Ambient, etc. that will best reach your target audience?  Remember that it takes a multiple of channels operating at the same time to be most effective, and you should market on a longer term basis versus trying just one ad or tactic to see if it works for you.  Successful marketing/advertising requires reaching a large percentage of your target with lots of repetition.  Reach & Frequency!
4. Keep a Marketing Calendar
A simple calendar of marketing efforts will help you keep track of spending and results. Â It need not be a complex chart, just a simple listing by week, month, quarter-year of your marketing efforts. Â Remember, the results build over time (year #1 builds year #2, etc.). Â  Do not expect immediate results and you will keep your sanity as you build your business.
5. Build a System to Allow for Marketing
The investment of time and money will be necessary. Â Allow yourself or the designated marketer in your organization to make it happen for you. Â Many often make the mistake of developing a plan and then not dedicating the resources necessary to be successful. Â Allow marketing to happen.
6. Execute, Execute, Execute!
Having a plan is good, but actually doing it is even better. Â Nobody is going to come rescue you, and nobody will do it for you. Â It is YOU who are responsible for marketing your business. Â Action is the determining factor of a successful marketing plan. Â Those who act, get results.
7. Track the Effectiveness of Your Plan
What is working over months and quarters of the year? Â What is most efficient? Â How much are you spending per new customer or sale? Â Buying a single or a few ads to decide what works is the least effective and least efficient way to go to market. Â Tracking where your customers and sales are coming is necessary. Â Remember, marketing effectiveness is a long-term measurement.
8. Refine & Improve
Periodically (every 6 months perhaps) you should look at your efforts and adjust accordingly. What is working, and what can be improved? Â What will you do in the next one-year cycle?
Remember too that business success is not a matter of luck, but preparation and action in combination.
———–
Presented by Eddie Leonard, Chief Operating Guerrilla at Guerrilla Marketing Strategies, Inc., Anthem, Â Arizona.