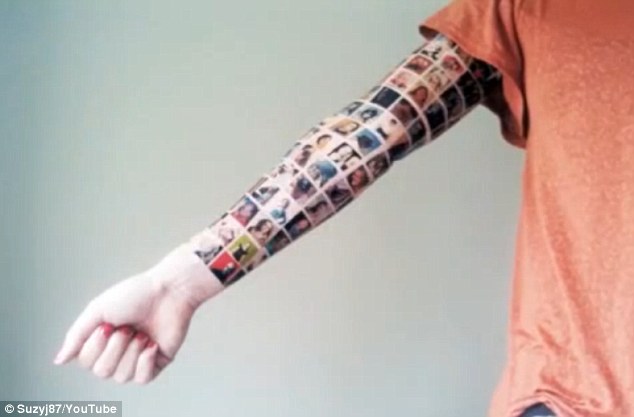 It's no doubt that some people are addicted to social media, more specifically, Facebook. However, it seemed a little extreme that youtube user 'susyj87' decided to get 152 of her facebook friends tattooed on her arm. Social media sites around the world picked up on this bizarre news and featured this on their news channels. We should've expected something wasn't right from the start. The user only had one uploaded video yet seemed to take the time to optimize the video with key terms.
Well you guessed it. Today it was reported as a publicity stunt. This is a wonderful example of guerrilla marketing! The original video was sponsored by  Rotterdam tattoo artist Dex Moelker and his company. The story spread like a wildfire online. Media outlets around the world reported on this bizarre story and it especially spread virally through social media.
Moelker just came clean to the Dutch newspaper the Telegraaf, saying it was in fact a publicity stunt. The woman in the video didn't have the tattoo inked during a 30-hour period as the video claimed.
"It is a try out tattoo, a transfer, that washes off in a couple of days," he told them.
Well it's nice to hear that people in the world are still sane and aren't THAT addicted to social media. One thing we can say is…what a wonderful piece of guerrilla marketing!