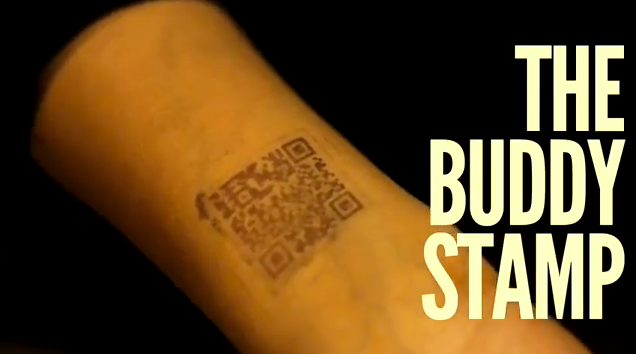 Turquoise Cottage, a bar/restaurant in New Delhi, took the QR concept to the bar scene. They wanted to encourage patrons to have a fun, exciting and responsible night. Knowing that typical patrons in the area typically went out drinking for 5 hours, they wanted to create a campaign where they could provide a unique experience. Introducing the Buddy Stamp.
The Buddy Stamp was a replacement of the typical bar stamp that one received upon entering the bar. Instead of the typical bar stamp, they replaced it with a QR code. When the QR code was scanned from 8pm – 10pm, patrons received bar offers and discounts on some of their favorite drinks. From 10pm to 6am, the QR code scan provided local cab service numbers. From 6am to 4pm, the QR code scan provided hangover tips.
It's a somewhat interesting concept that utilizes the same QR code for several different interactions.
Over 85% of bar patrons with smartphones used the Buddy Stamp in the club and shared their evening on Facebook.
Advertising Agency: Webchutney, Delhi, India
Creative Director: Gurbaksh Singh
Art Directors: Saransh Singh, Vijay Shakya
Production: Akshay Raheja
Copywriter: Sattvik Mishra
Published: December 2011