Vital Action wanted Vancouverites to visit their website to raise awareness about a court case, learn about assisted suicide, and sign a petition to the Attorney General. As a grassroots organization, they didn't have a big budget to work with—so conventional advertising was out. That's why we came up with this guerilla marketing campaign.
The idea was to plant bodies in downtown Vancouver in scenes of murder and suicide. Each body would be accompanied by a sign that would piqued the attention of commuters and urge them to visit vitalaction.ca for more info. The sign text would be intentionally ambiguous, in an attempt to draw people to the website regardless of their stance on assisted suicide.
While this was a very simple concept—working with a small budget meant we had to think creatively. After scouting each location and determining what materials were needed, we began asking friends to donate old clothing. Newspaper and cloth was used for stuffing and, together with a handful of dedicated volunteers, we spent two days creating 27 bodies. On close inspection, the bodies were far from convincing, since we didn't want anyone calling 911. Still, a lot of trail and error went into making sure they were effective and safe (the last thing we wanted was to have a limb fly into traffic).
The accompanying signs were made of coroplast and made at a local print shop. For sidewalk signs, we collaborated with an awesome Vancouver company called Moko Branding. They created several laser-cut stencils—which were used with a washable, sprayable chalk called Air Chalk.
On the day of the campaign, we had 16 volunteers out at 5:30am to plant the bodies and signs. While high winds presented a challenge, we were able to get the bodies in place quite quickly. In some cases, the spray-on chalk didn't work well in the wind, so regular chalk was used to insure people knew to visit vitalaction.ca. Finally, adjustments were made to the website to insure a smooth transition from street display to online content.
As soon as the bodies were planted, we started to see great reactions. People are often half-asleep on their way to work—and our displays sparked a lot of curiosity. People were going out of their way to get photos and read the signage. Vital Action's website had 20 times the unique visitors compared to than the day before the campaign. The campaign was seen on Twitter and mentioned on national radio stations. Displays were also seen on several news stations, and Vital Action's founder was interviewed by French CBC TV.
This was the first time my company had attempted a campaign of this nature—and we learned a lot. Some big ones:
1) Keep your eye on the weather and make sure to find locations that work rain or shine.
2) Giving the city a heads up is smart. City cleaners were not aware of our clean up plan, so they took it upon themselves to take down many of our displays.
3) Risque projects like this meet a lot of resistance—so if you attempt something similar, know that it takes a bit of perseverance to have it seen through to completion.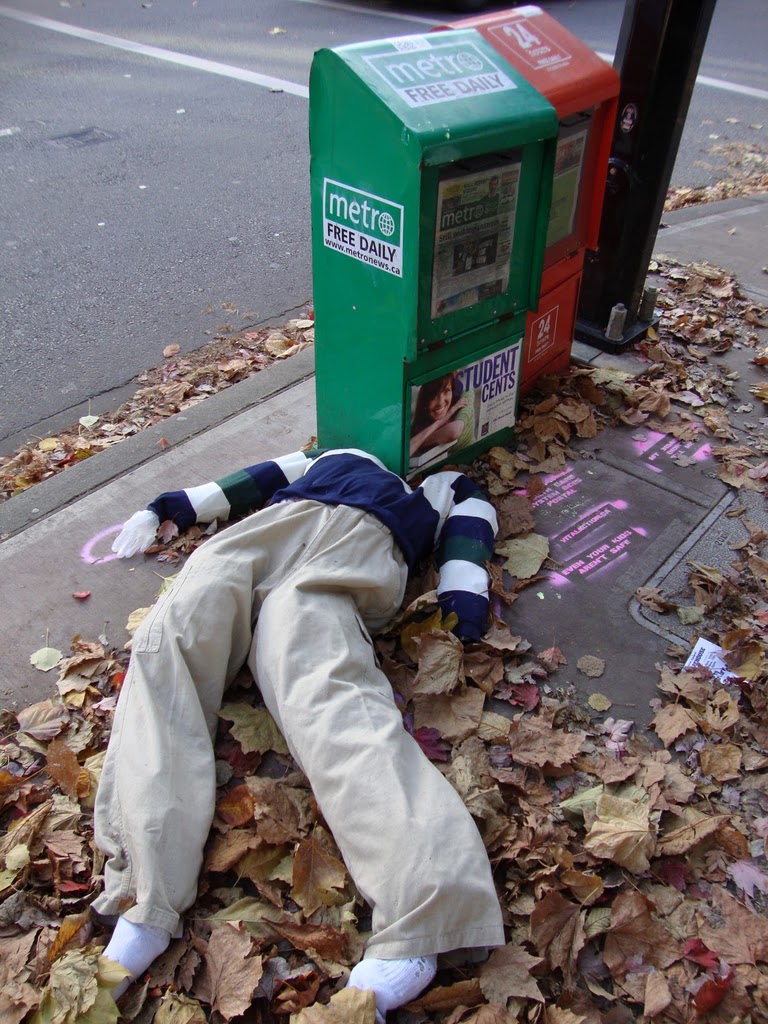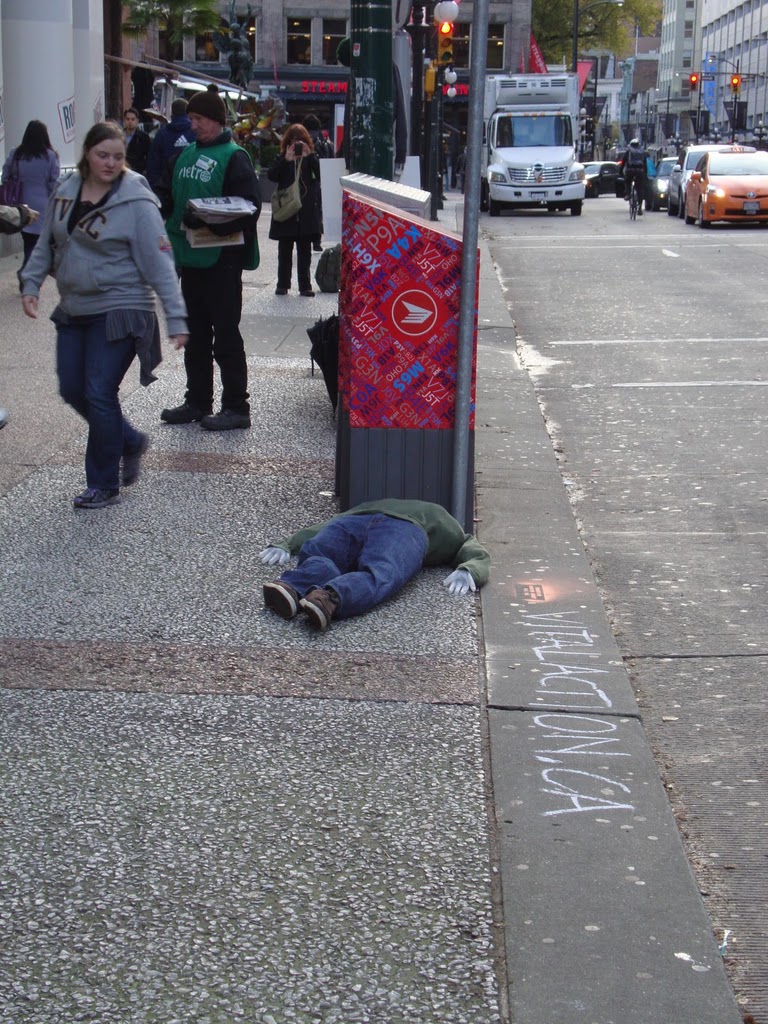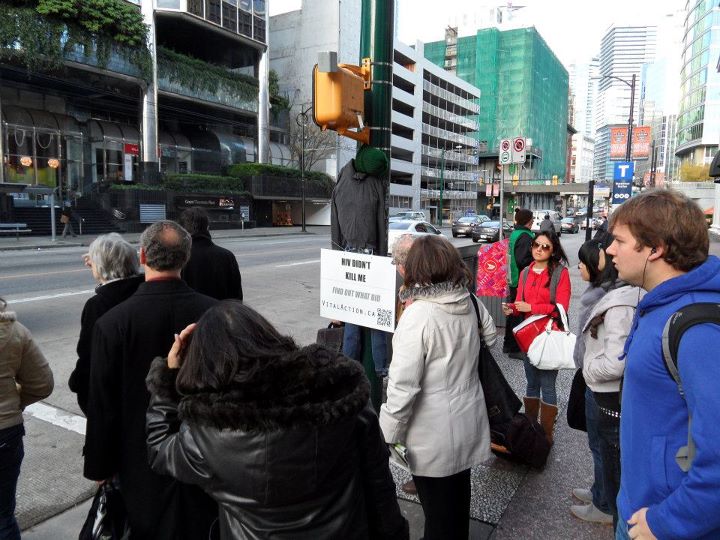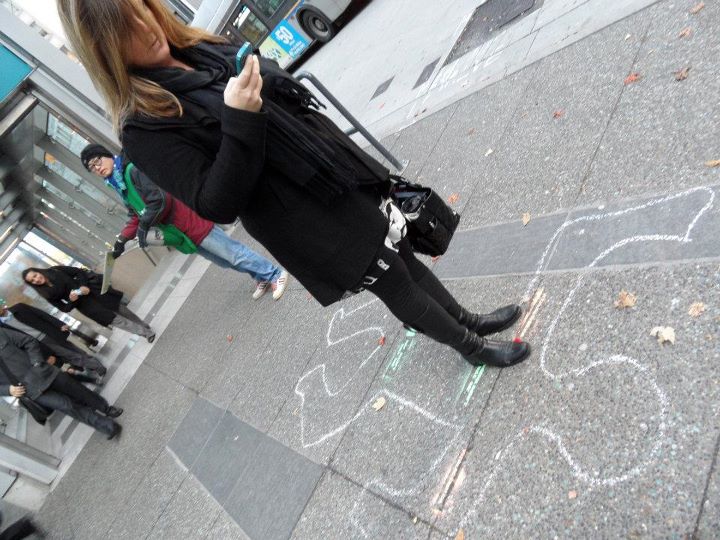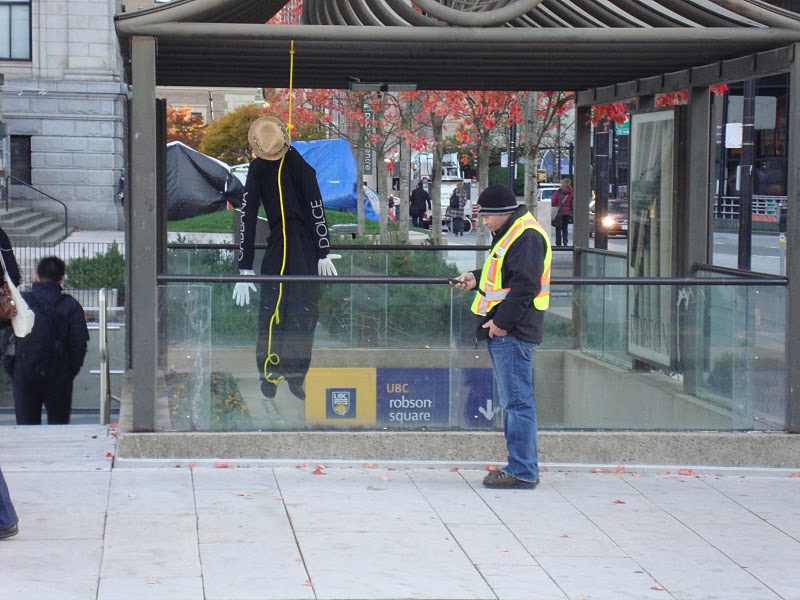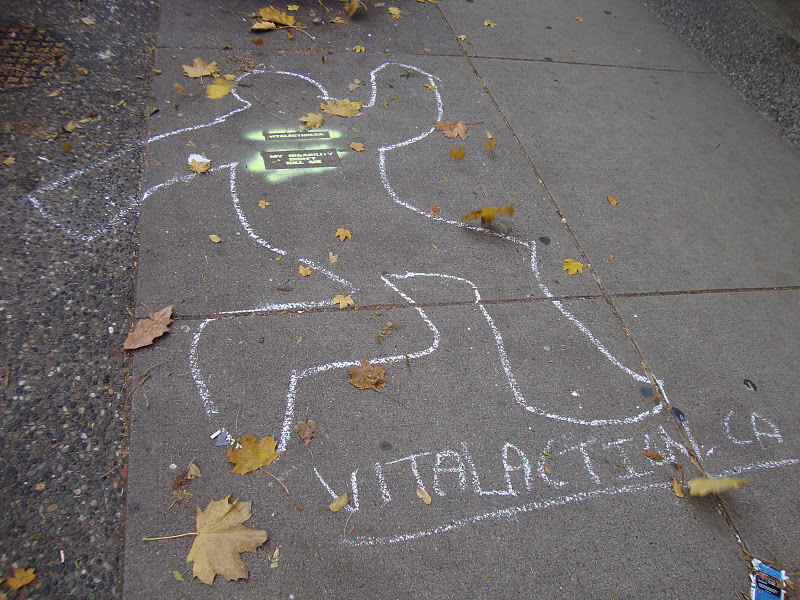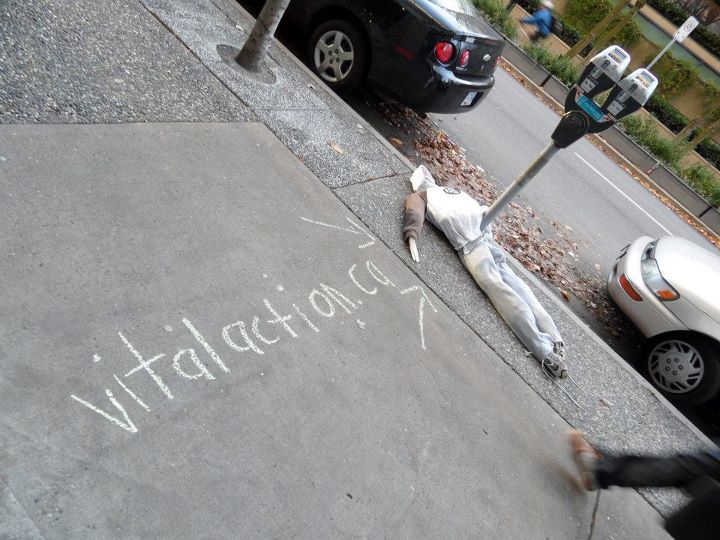 Credits:
Client: Vital Action
Creative Direction: Ami Sanyal
Photos: Peter Horner and Teresa McLarnin