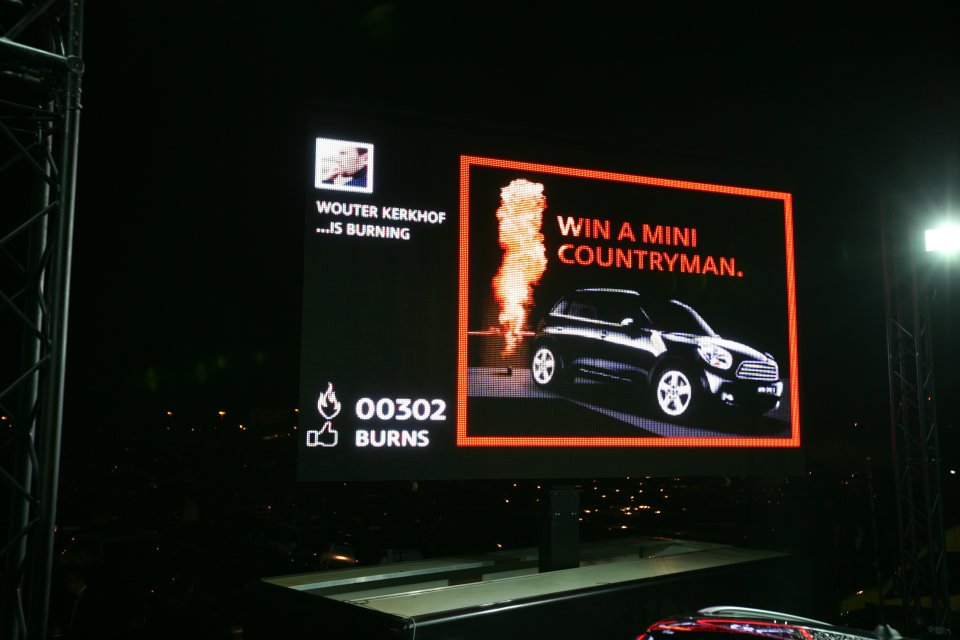 I must say that MINI, a car company, has done a wonderful job of social media marketing. Back In May 2011, MINI ran their  "It's Personal" Photo Box Guerrilla Marketing Campaign. The campaign invited millions of fans to like their Facebook page for the opportunity to have their photo placed on a large digital billboard in Berlin, Germany. The campaign got tremendous results as seen on the MINI Facebook page.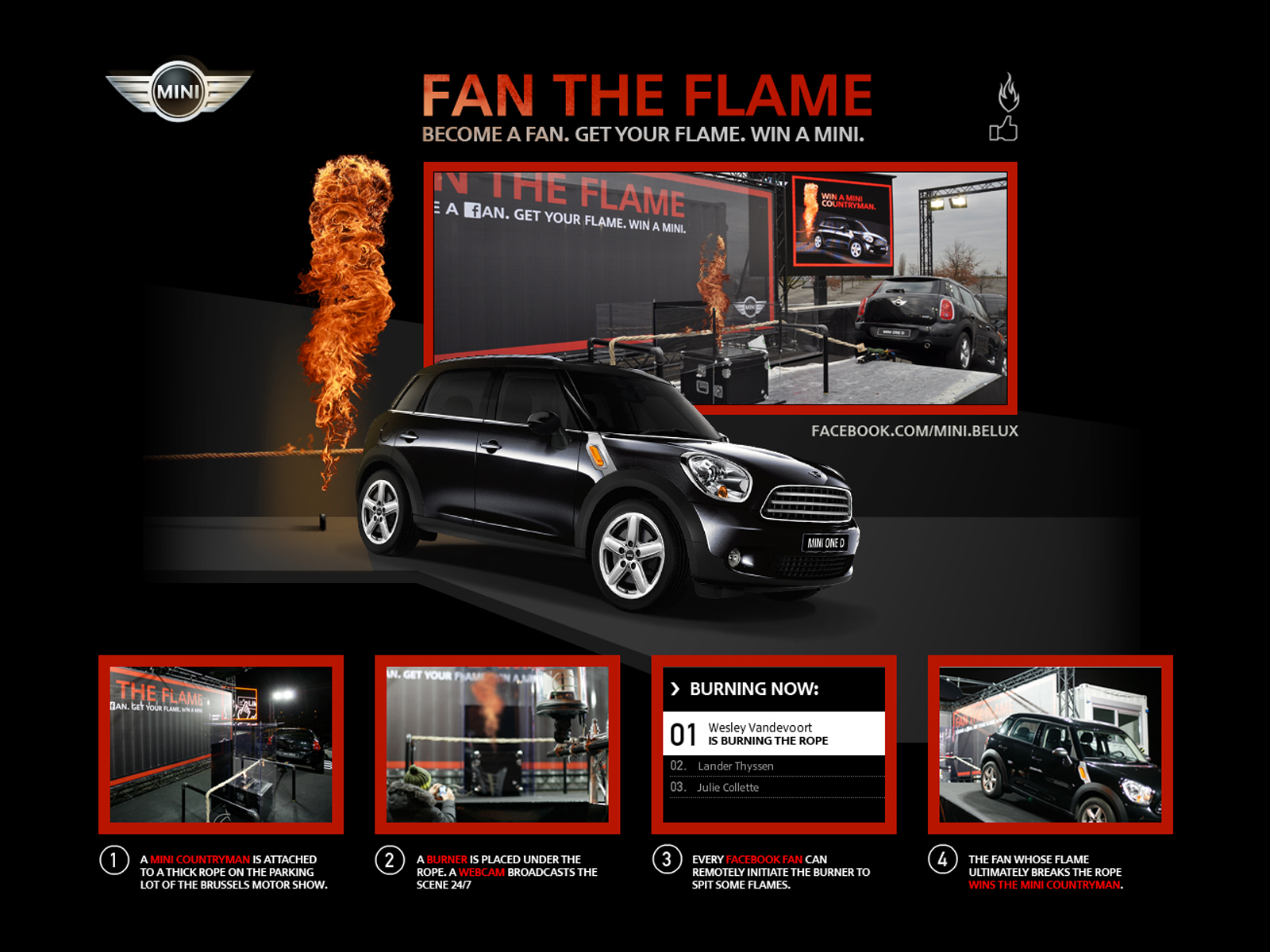 The same car company has done it again with their most recent social media marketing campaign. TBWA\Agency.com created a campaign where they placed a MINI Countryman on a 15% downgraded slope held only by a thick rope. They also placed a large bunsen burner directly under the rope. Once you have liked the Facebook page you can watch the live construction, which was build on the parking lot of the Brussels Motorshow and remotely ignite the flame from the campaign website. If your flame is the one that burns the rope, you win the MINI countryman.
This social campaign is absolutely brilliant because it encourages users to 'Like' the Facebook page and stay active. I mean, who wouldn't want a chance to win a new car? Even more so, just the sheer enjoyment of controlling a flame remotely!
What do you think of MINI's social media strategy?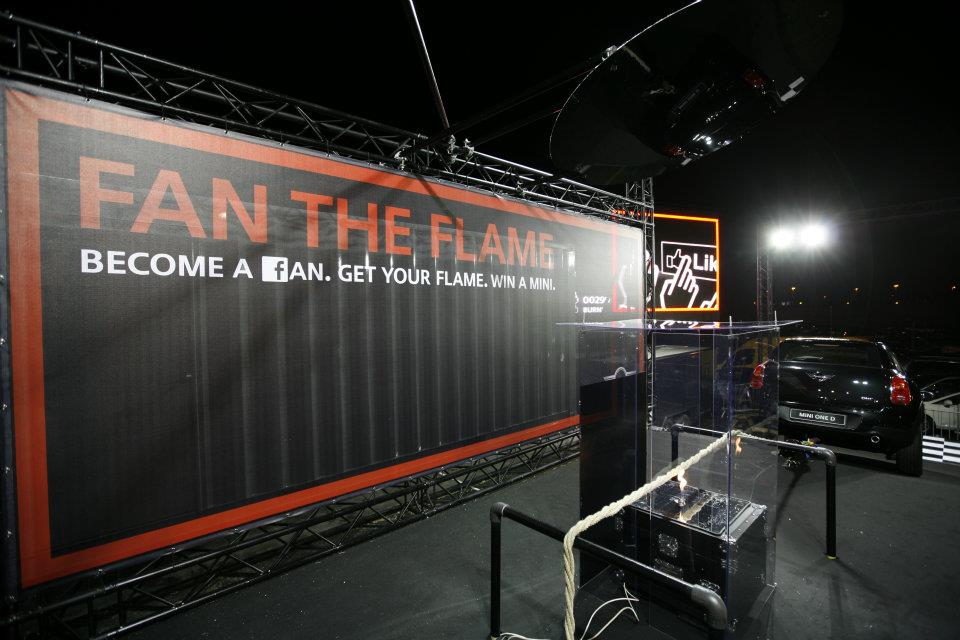 More photos can be seen on their Facebook page.
Visit the campaign website:Â  http://www.fantheflame.be
Advertising Agency:Â Agency.com\TBWA, Brussels, Belgium
Creative Director Online: Gert Pauwels
Creative Director:Â Hendrik Everaerts
Art Director:Â Lander Janssens
Copywriters: Paul Van Oevelen, Bout Holtof
Account team: Bénédicte Ernst, Hadoum Ghassab
Online Project Manager:Â Tine Anthoon
Digital project Coordination: Jan Bikkembergs, Stijn Dupas
Online Strategic Planner: Rindert Dalstra
Flash Development:Â Ken Kool, Diederik Vanderemoortele
HTML / PHP Development: Geert Broeders
Motion Graphics: Annelies Eskens