On July 15th, a 40-foot-long dragon skull was found washed up on Charmouth Beach in Dorset. Apparently the installation is a part of an ambient advertising campaign for TV streaming service BlinkBox. The company created this stunning installation to promote the arrival of the hit show "Game of Thrones" to the site.
A team of three sculptors took over two months to design, construct and paint the skull which measures 40 feet long and over 9 feet tall.
From the BlinkBox press note:
BlinkBox, the VOD service offered by British retailer Tesco, offers Internet users series episodes soon after their release. To promote the arrival of the third season of Game of Thrones, the service installed a giant dragon skull on an English beach. The installation is inspired by the scene where Arya Stark discovers the dragon skull in the dungeons of Kings Landing.
Ben Ayers from blinkbox says: "Game of Thrones is easily the most talked about TV show of the moment. We wanted to mark its arrival on blinkbox with a spectacle every bit as dramatic as this amazing series."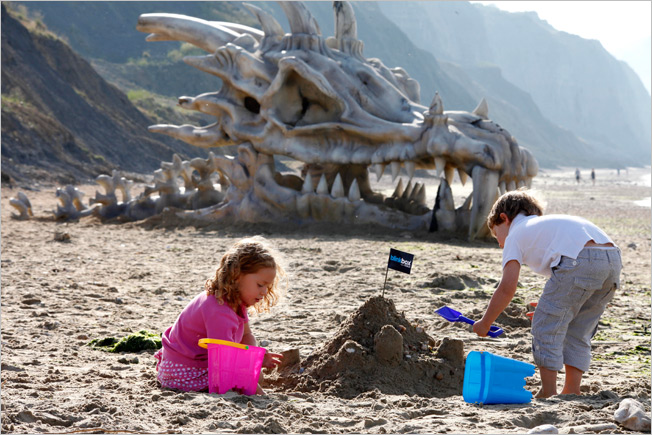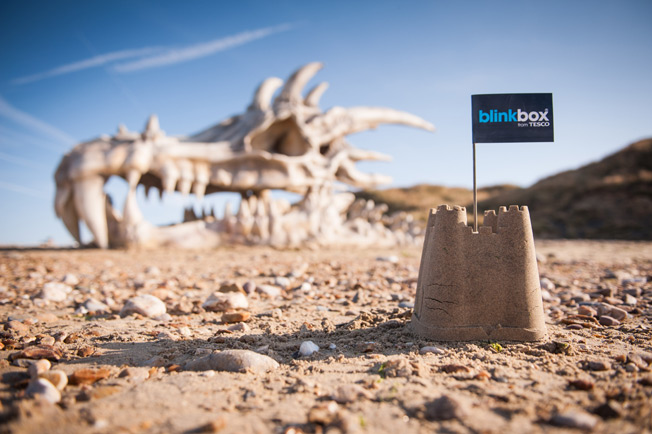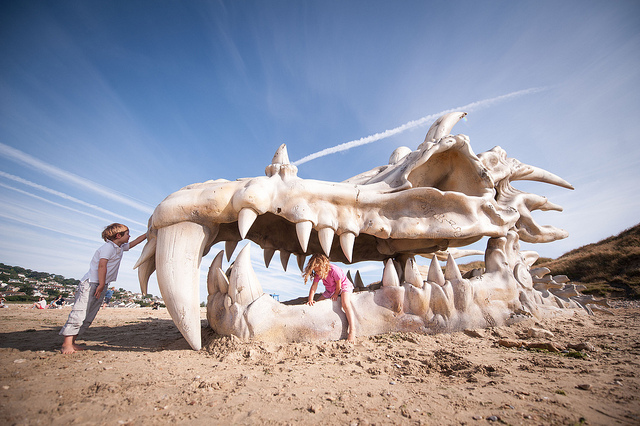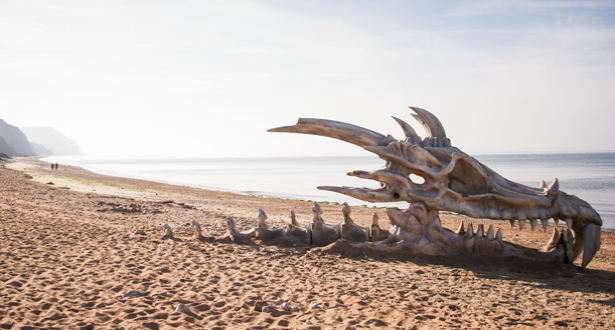 Watch the making of video
PICTURES BY DANIEL LEWIS/ blinkbox
via Adweek & Taylor Herring PR