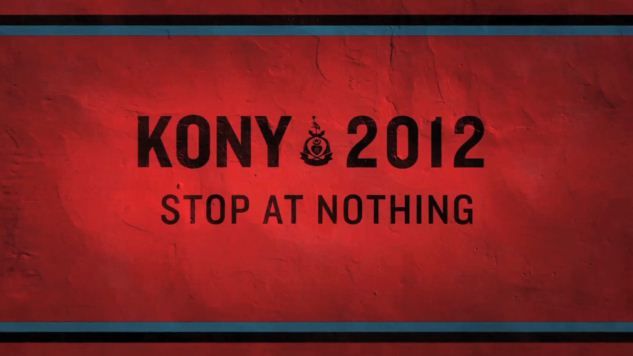 In the spring of 2003, three young filmmakers traveled to Africa in search of a story. What started out as a filmmaking adventure became much more when Jason, Laren, and Bobby stumbled upon Africa's longest-running war–a conflict where children were both the weapons and the victims.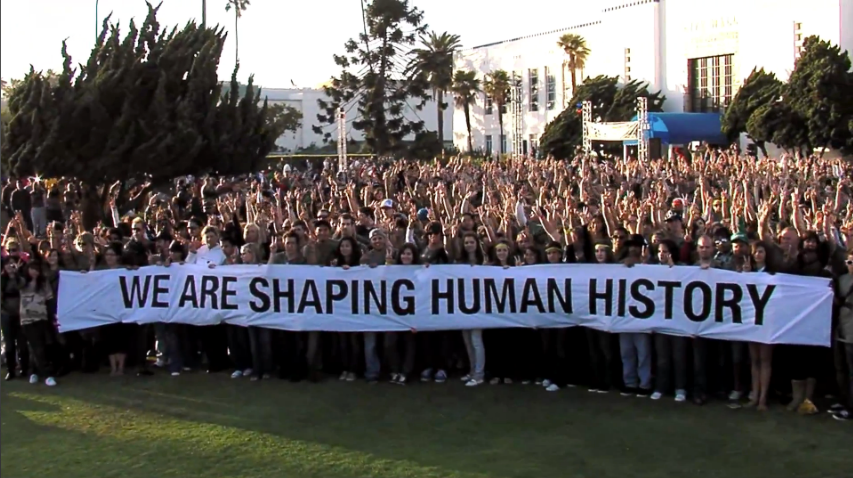 They produced the documentary Invisible Children: Rough Cut in 2005. At first they just showed it to their friends and family, but it wasn't long before millions of people had seen the documentary and knew about the "invisible children."
In 2006, Invisible Children, Inc., became an official 501(c)3 non-profit.
About 3 weeks ago, they released a 30-minute video, "Kony 2012," that focuses on the Lord's Resistance Army head Joseph Kony. The video has been viewed over
55Â million times on YouTube
, over
14 million on Vimeo
and an additional
445,000 people have "liked" it on Facebook
. The video has also gained support from celebrites such as Justin Beiber, Will Smith, J.K Rowling and P. Diddy. It has become the most viral video to date.
UPDATE 1.12.12 – The video has been viewed over 100 million times in six days.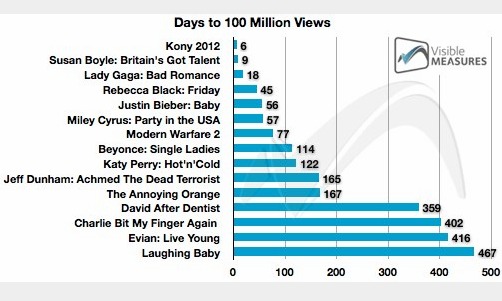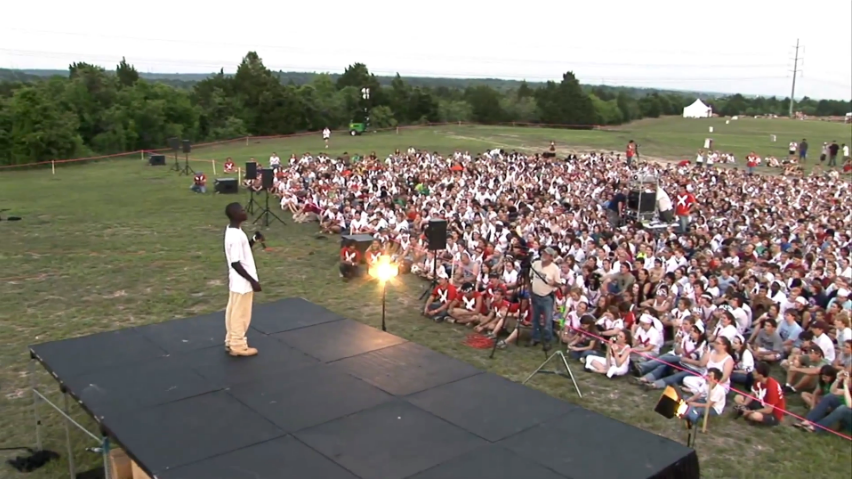 It leaves us to wonder, why did this video go viral? Perhaps it is because it is this generation's social and political movement. It also happened during the time where social media really kicked off and became part of what we know and love. Regardless of the reasons why it went viral, we happily support this movement and had to share the video ourselves!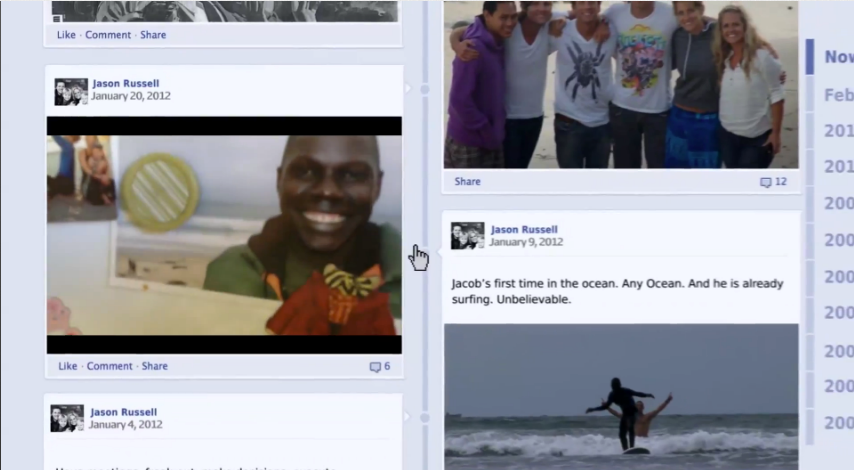 KONY 2012 is a film and campaign by Invisible Children that aims to make Joseph Kony famous, not to celebrate him, but to raise support for his arrest and set a precedent for international justice.
HOW TO HELP:
Visit:Â http://kony2012.com
Donate to Invisible Children:Â https://stayclassy.org/checkout/set-donation?eid=14711
For info on Invisible Children:Â http://invisiblechildren.com
For official MEDIA and artist REPRESENTATION ONLY: Christina Cattarini [email protected]
DIRECTOR: Jason Russell LEAD EDITOR: Kathryn Lang EDITORS: Kevin Trout, Jay Salbert, Jesse Eslinger LEAD ANIMATOR: Chad Clendinen ANIMATOR: Jesse Eslinger 3-D MODELING: Victor Soto VISUAL EFFECTS: Chris Hop WRITERS: Jason Russell, Jedidiah Jenkins, Kathryn Lang, Danica Russell, Ben Keesey, Azy Groth PRODUCERS: Kimmy Vandivort, Heather Longerbeam, Chad Clendinen, Noelle Jouglet ORIGINAL SCORES: Joel P. West SOUND MIX: Stephen Grubbs, Mark Friedgen, Smart Post Sound COLOR: Damian Pelphrey, Company 3 CINEMATOGRAPHY: Jason Russell, Bobby Bailey, Laren Poole, Gavin Kelly, Chad Clendinen, Kevin Trout, Jay Salbert, Shannon Lynch PRODUCTION ASSISTANT: Jaime Landsverk LEAD DESIGNER: Tyler Fordham DESIGNERS: Chadwick Gantes, Stephen Witmer
MUSIC CREDIT:
"02 Ghosts I"
Performed by Nine Inch Nails
Written by Atticus Ross and Trent Reznor
Produced by Alan Moulder, Atticus Ross, and Trent Reznor
Nine Inch Nails appear courtesy of The Null Corporation
"Punching in a Dream"
Performed by The Naked and Famous
Written by Aaron Short, Alisa Xayalith, and Thom Powers
Produced by Thom Powers
The Naked and Famous appear courtesy of Somewhat Damaged and Universal Republic
"Arrival of the Birds"
Performed by The Cinematic Orchestra
Written by The Cinematic Orchestra
Produced by The Cinematic Orchestra
The Cinematic Orchestra appears courtesy of Disney Records
"Roll Away Your Stone"
Performed by Mumford and Sons
Written by Benjamin Lovett, Edward Dwane, Marcus Mumford, and Winston Marshall
Produced by Markus Dravs
Mumford and Sons appear courtesy of Glassnote Entertainment Group LLC
"On (Instrumental)"
Performed by Bloc Party
Written by Bloc Party
Produced by Jacknife Lee
Bloc Party appears courtesy of Vice Records
"A Dream within a Dream"
Performed by The Glitch Mob
The Glitch Mob appears courtesy of Glass Air
"I Can't Stop"
Performed by Flux Pavilion
Flux Pavilion appears courtesy of Circus Records Limited