THE STORY: Antwerp Mobility Guerrilla by bundl
During several preparatory brainstorm, 2500 citizens of Antwerp generated 3000 ideas about future mobility in Antwerp. "Antwerpen aan't Woord", a belgian non-profit organisation, clustered these ideas into 20 innovative concepts for improved mobility for the city of Antwerp.
In collaboration with bundl, an industrial design office, the goal was to spread these mobility concepts to as many people as possible in the city.
bundl came up with a guerrilla approach to tackle the project briefing and to achieve the necessary media attention. The idea was simple: "bringing one of the concepts to real life". For one day we turned every car in Antwerp, during the night, into taxicabs!
Due to a very low budget, bundl opted for a hands-on, gut feeling approach briefly explained below.

THE APPROACH
A. Convert content into tangible media
bundl transformed the 20 ideas into uniform conceptual drawings. These representations were going to be distributed by books, a website and social media. These can be viewed on http://mijnmobiliteit.be/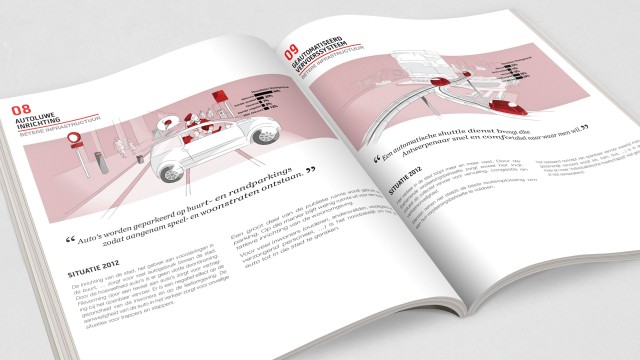 Preview of the book, representing the 20 conceptual ideas.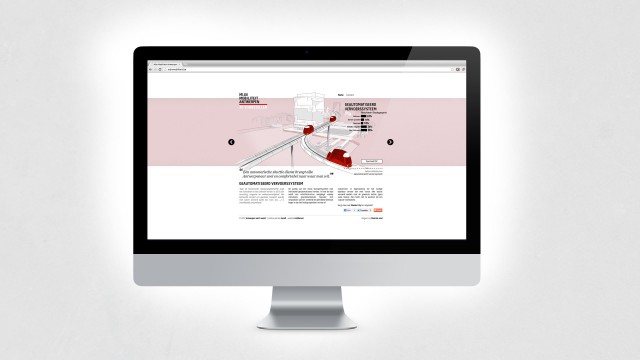 Preview of the website, representing the 20 conceptual ideas.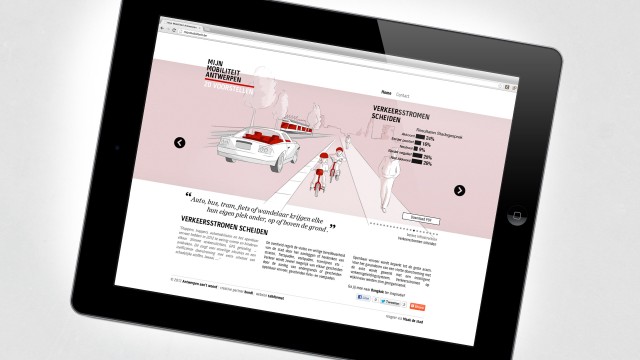 Preview of the iPad representation of the 20 conceptual ideas.
B. Connect the target group to your media.
Under the management of bundl, 5000 taxi-signs were designed and fabricated in cardboard. On this taxi-sign, a brief explanation and links to the media were added. Television, newspapers and blogs should pick up the story and spread the word and content.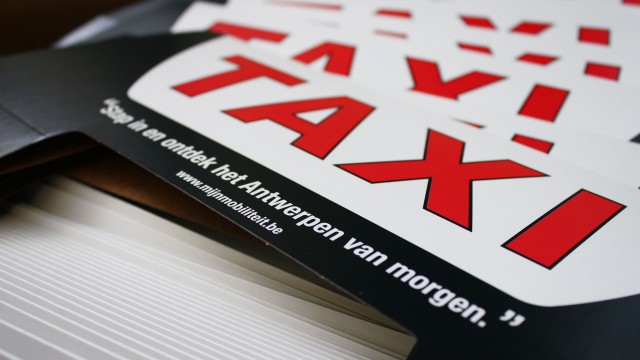 The taxi-signs used during the campaign.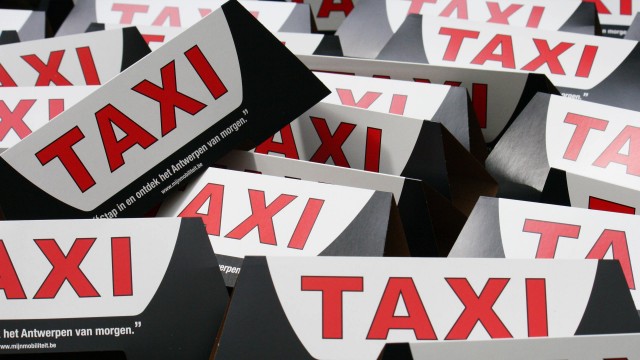 Another shot on the taxi-signs.
C. Get the work done!
Overnight and with the help of 20 contributors, all cars across Antwerp were provided with the cardboard signs using gluedots.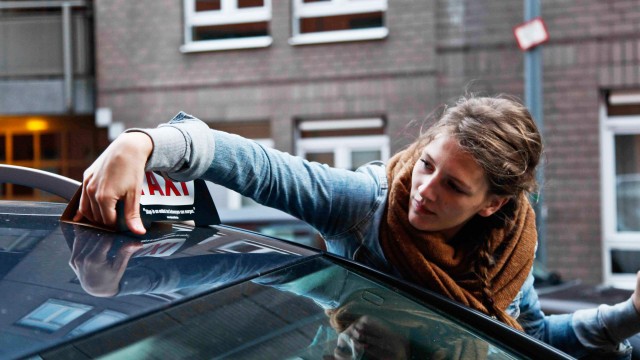 A contributor fastening a taxi-sign to a car.
D. Enjoy and measure the results!
In one day, the campaign reached more than 100.000 people by being mentioned twice on prime time national news, newspapers, blogs, social media, …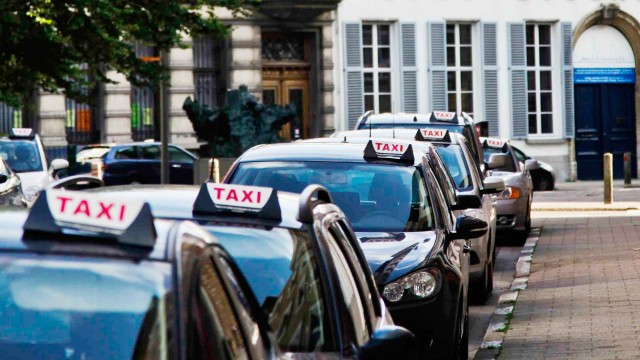 The look 'n feel of a random street in Antwerp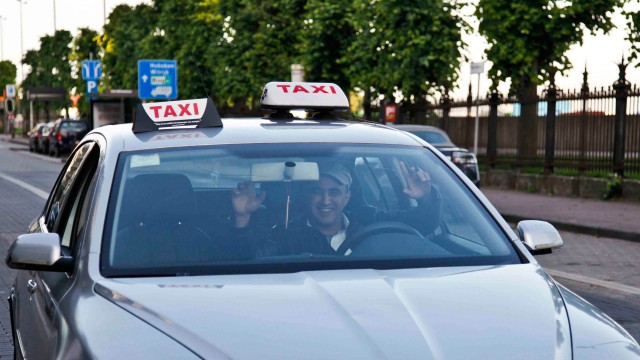 The first reactions of the citizens of Antwerp.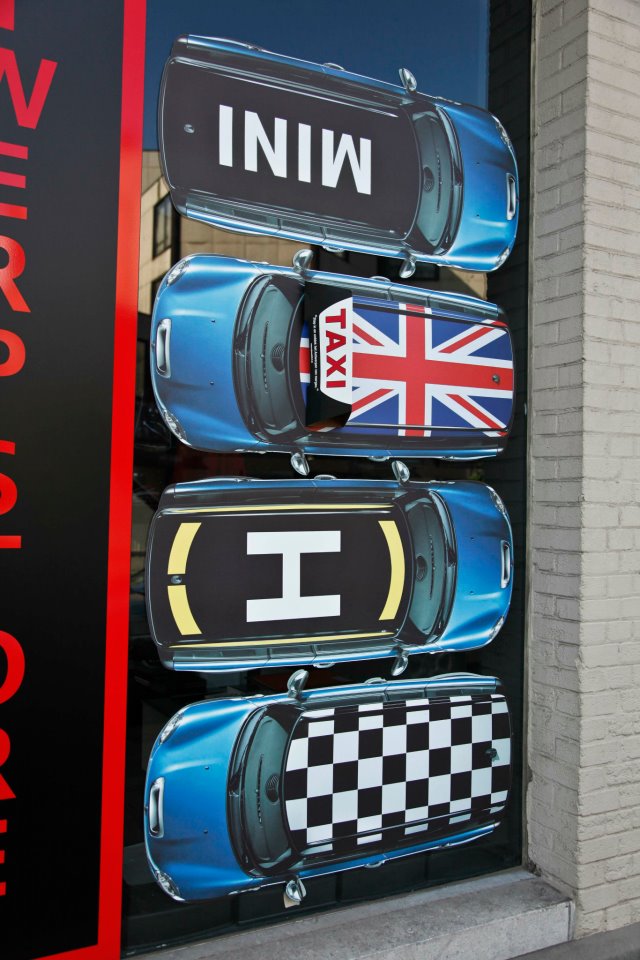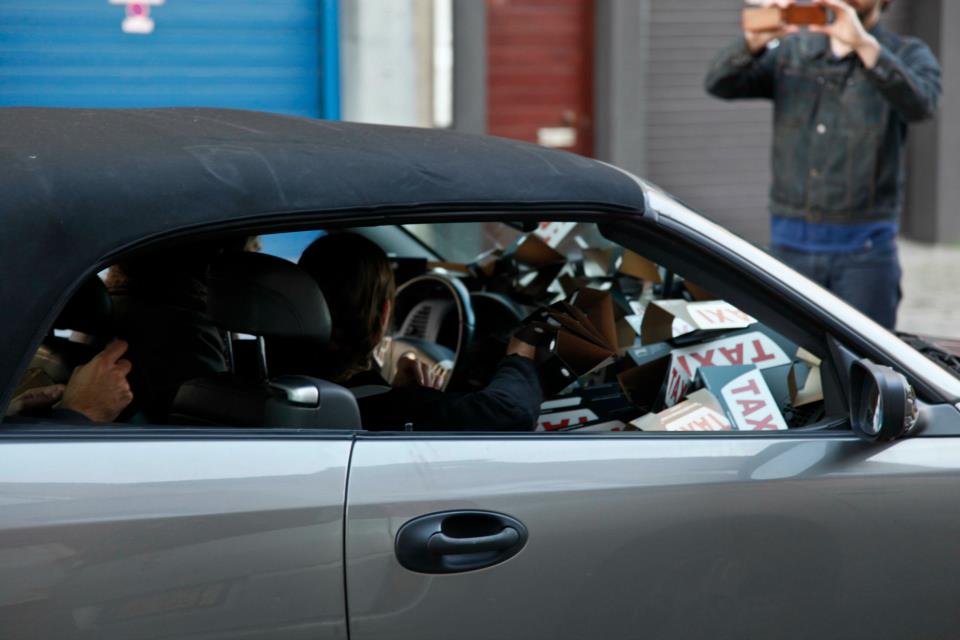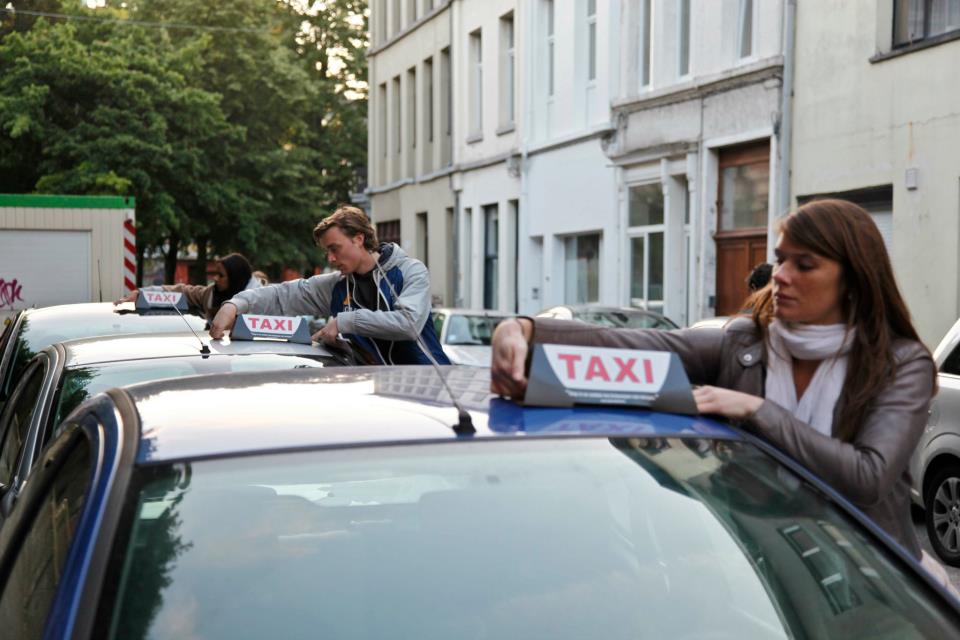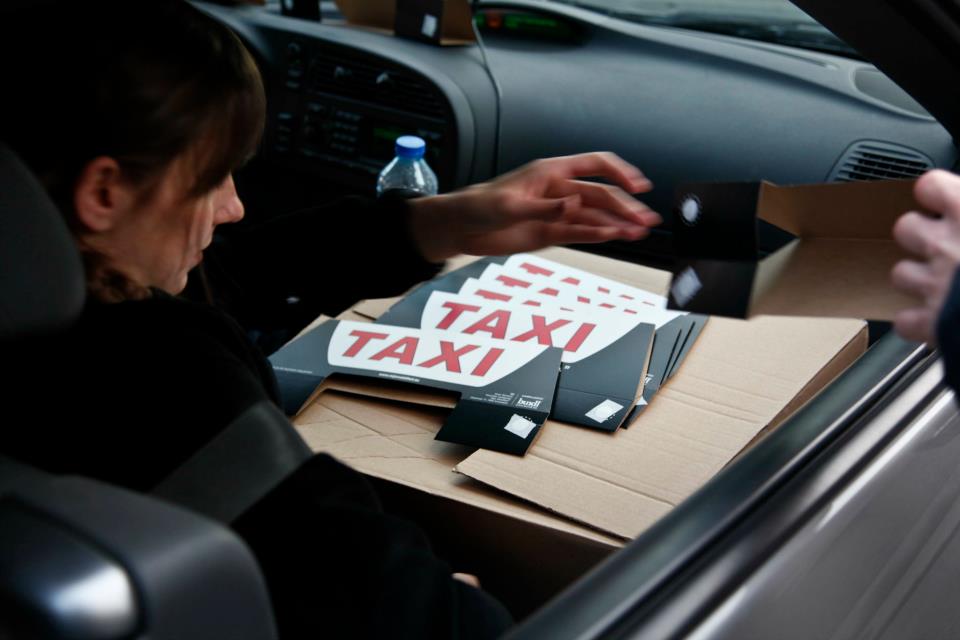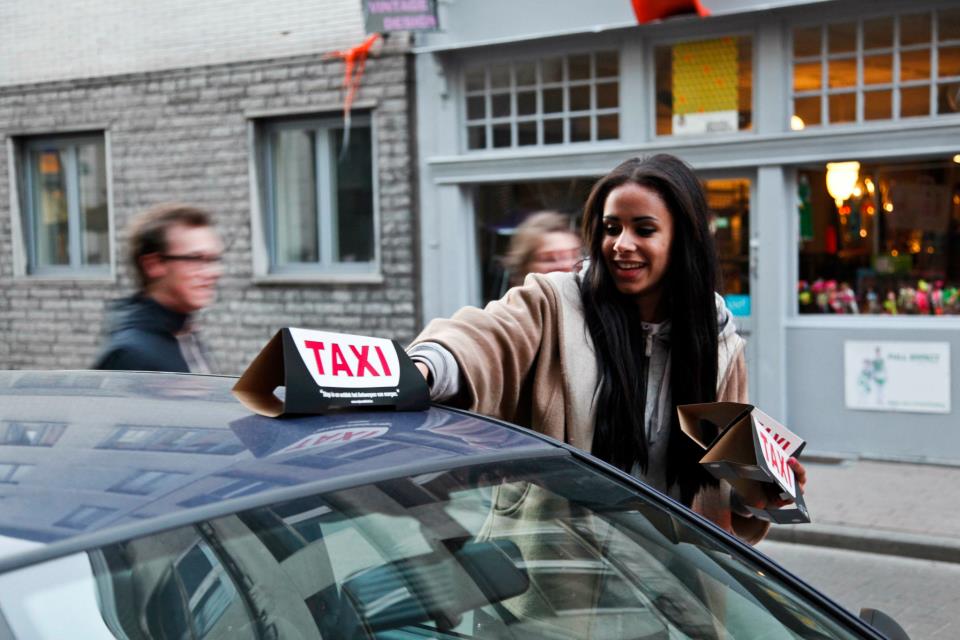 Photos via christophevancouteren.be