Bringing social media campaigns into the real world isn't really that difficult, but doing it in a way that is innovative, new, and likely to attract attention can be. A range of businesses have been exploring real world social media options in their recent campaigns, with most settling for interaction via hashtags and QR codes. This recent Nescafe campaign is a little different than that, and to be honest, we really like it.
1000 Red Nescafe Mugs
Working with advertising agency Drap in Croatia, Nescafe organized to spread 1000 of their iconic red mugs all over two of Croatia's largest cities. Reminiscent of the trend of 'love locking' where couples lock their love in padlocks along bridges all over the world, Nescafe locked the mugs with 4 digit bicycle locks. After customers found a mug, all they had to do was connect with Nescafe on Facebook and receive a code for the lock. Then, they could take that mug to a nearby stand, swap the bicycle lock and get not only a warm cup of coffee, but another mug, giving them the ability to share a coffee with a friend.
SEE ALSO: Starbucks Tweet-A-Coffee Campaign Allows Users To Gift Via Twitter
Social Inspiring Social
The Thousand Red Mug campaign is interesting as advertising agency Drap admitted that the idea for the campaign came from Nescafe's existing social media community. The prevalence of the red mugs on their Facebook page obviously sent the agency a pretty powerful message, and they were right to bring that into the campaign. This allows them to target existing customers, as well as inspire new ones with a visual display of brand power. The red mug is a simple icon, but linked with the Nescafe brand and the concepts of bringing people together, it evolves into an image able to deliver brand impressions out in the real world.
Something Earned Is Better Than Something Free
Brand generosity is always a good thing to bring into campaigns, as we've mentioned before. But, when people are given something – especially something as simple as a mug – they might not value it, and any impression that it could have made is lessened. However, making participants work for the mug by having them connect online before providing them with a code, not only makes them earn the reward, thereby valuing it more, but it may increase their chances of sharing the campaign online. Their own participation in the campaign as more than just a receiver of goods, makes that campaign more interesting to them as a memorable personal experience.
Bringing People Together
Ultimately, the Thousand Red Mug campaign is a great example of a campaign that has a solid idea that is obvious and intentional at all levels of the campaign. The overarching concept of Nescafe bringing people together is embodied in how fans connect on social media, how they're involved in the campaign, and what they get out of it in the end. It's a good idea, and both Nescafe and Drap have executed it perfectly.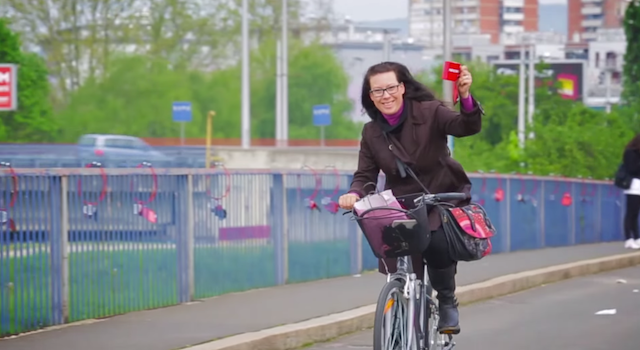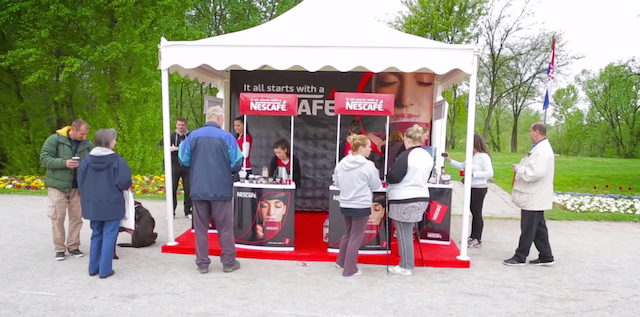 Credits
Advertising Agency: Drap, Zagreb, Croatia
Account Director: Vladimir Karmelić
Art Director: Ana Petak
Copywriter: Aleksa Tatalović
Account Assistant: Ana Cetinić
Published: April 2014