Marketing is still a game of numbers. A bigger audience equates to having more chances of having more people follow what you want them to do.
What many marketers miss, however, is how people are changing. Mass marketing is not the way to get the numbers. It is the age of personal marketing. People need to feel connected to a brand and brands need to know their customers.
Nike understand this.
Nike's New Soccer Shoes
What works for Nike is their relentless emphasis that although they sell shoes and sports apparel, their product is the "experience of the sports". They always highlight the emotions that reign when running, playing basketball, tennis and other sports. They always romanticize the universally acknowledged disgusting process of sweating. They treat pain like poetry and their shoes are the pens that write it.
With such a idealized presentation of a grueling experience, Nike knows they have to find a way to prove their shoes can indeed make the experience better.
Product and Presentation
The only way to make this possible is by allowing their customers to try their product. Mass media marketing will obviously not work. It is not enough for Nike to pay a popular soccer player to demonstrate their product's greatness, their customers will have to know for sure that they can play better… with Nike.
It helps that Nike is always confident of its products. It made it easier for them to literally invite their customers to try it. However, instead of simply displaying their new soccer shoes for everyone to try, they took it a step further by actually creating a soccer field using laser lights to allow those who will try their product to "test drive" their shoes.
People who wanted to try their product can simply call Nike, via web or mobile. Nike, using portable laser lights, instantly created a field for people to play in wherever there is enough space to do so.
The Result
This temporary digital service, designed by DoubleYou and launched by Nike Football Spain, brought Nike customers several things.
One, it brought people back to the those simple times when all people needed was a handful of backpacks and crumpled up coats to turn an empty playground into a soccer field. It was a time when life was simple and love for soccer was pure. That first benefit lead people to the second one.
People finally feel and know what Nike is all about. They finally understand what Nike means whenever it claims to sell "experience" rather than shoes.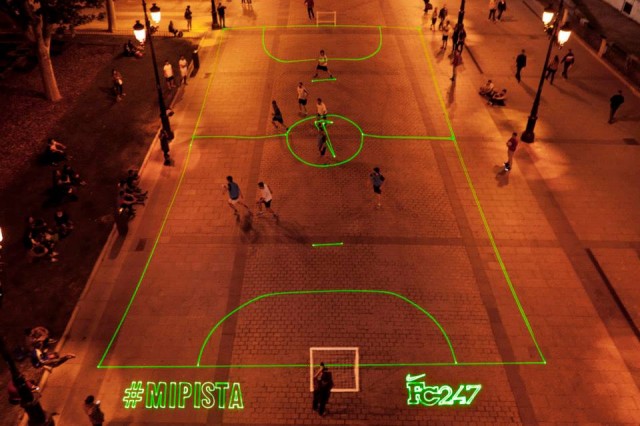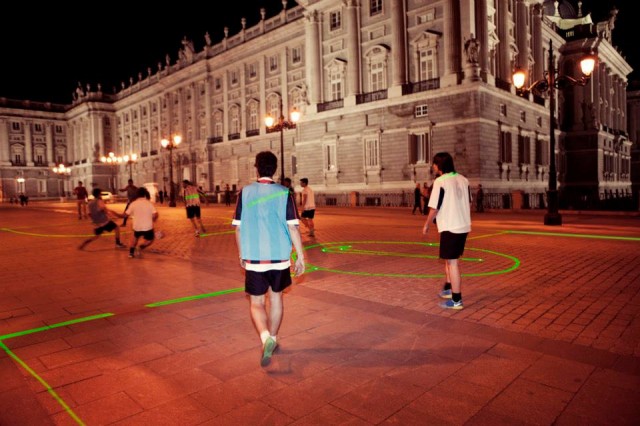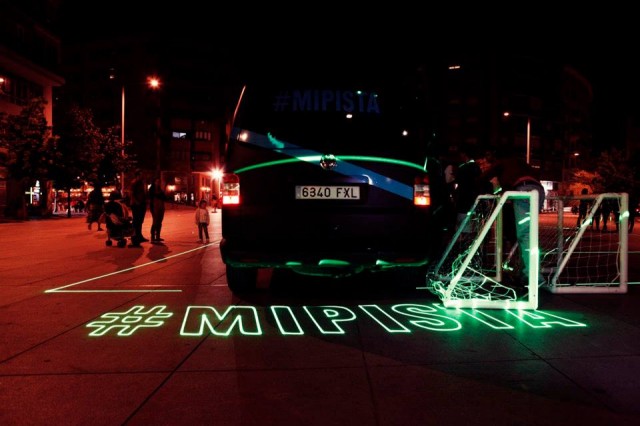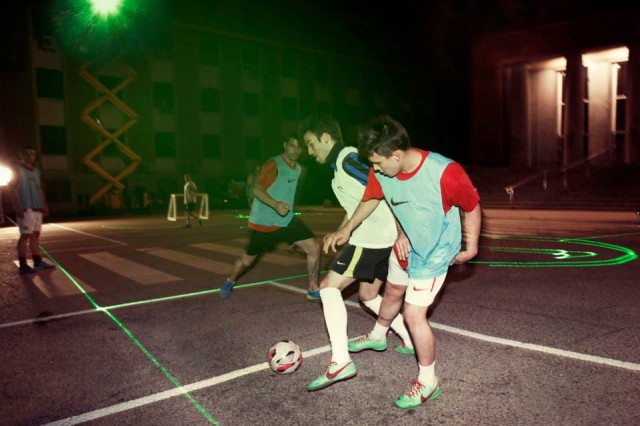 Learnings
Small brands usually dismiss guerrilla marketing as a game for the "big ones" while big brands dismiss guerrilla marketing for small brands. Big brands think their reputation is enough while small brands think they need to go traditional in order to market to as many people as possible.
Nike's effort shows that bringing the experience to the customers is a fail safe way of marketing a product regardless of the company size. The only way to sell a product, after all, is to sell the experience the product makes possible.