Need a coffee fix and are in the Soho area? Eight O'Clock Coffee has you covered with their pop-up cafe at 199 Lafayette St. in New York City. The show Friends is celebrating its 20th Anniversary this year. As a tribute the packaged coffee company Eight O'Clock Coffee has teamed up with Friends to create an exact replica of the Central Perk set.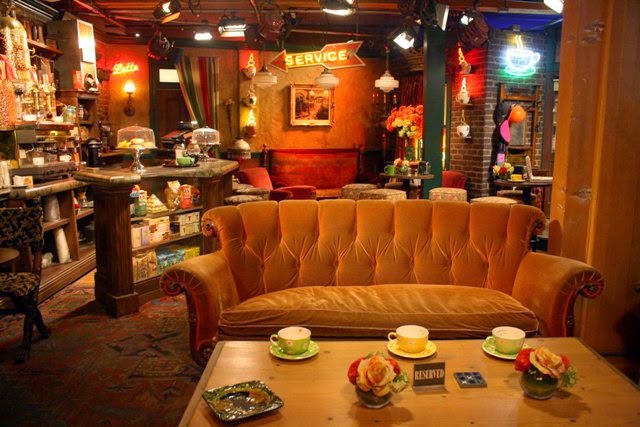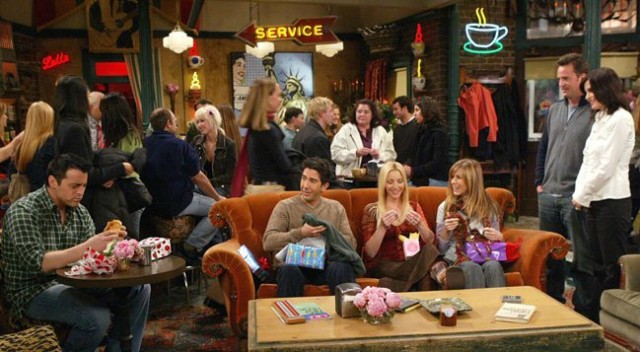 The cafe will be open September 17th to October 18th and will be offering free coffee to visitors.In addition to free coffee, the Central Perk pop-up shop will also be offering their newest, limited edition flavour of coffee: 'Central Perk'.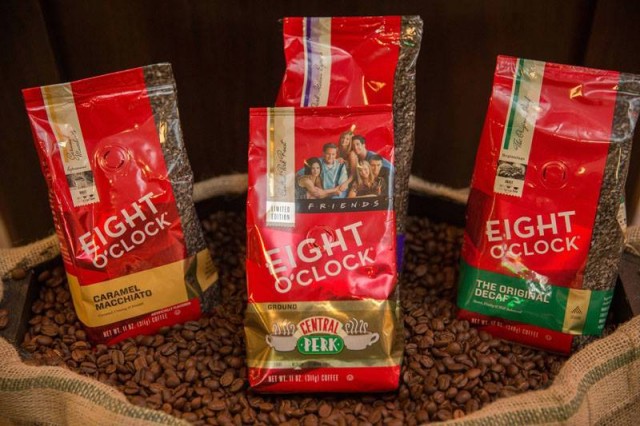 People can purchase the new coffee flavour and merchandise from the show at the pop-up cafe. The cafe also includes a variety of props from the show and the bleach blonde barista Gunther, played by James Michael Tyler, will also be appearing at Central Perk to serve coffee.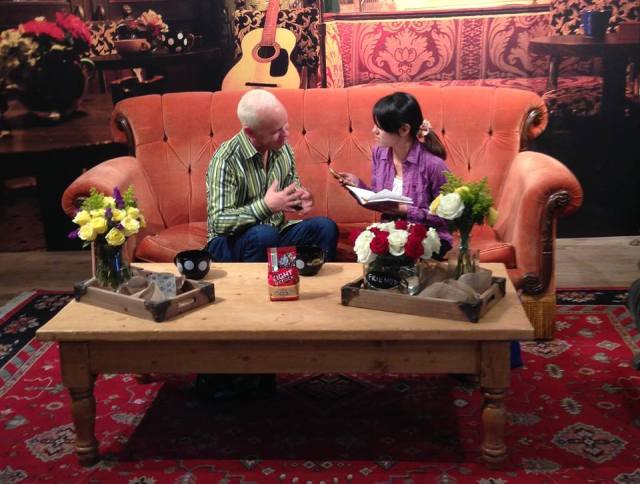 There are even rumors that there will be musicians singing "Smelly Cat" sometime during the operating hours.
Eight O'Clock Coffee is showing great brand awareness and marketing prowess by aligning itself with the award winning Friends. Central Perk is iconically associated with the show. The coffee shop was so iconic that there are actual Central Perk coffee shops that are permanent cafes in England and China.
Friends fans are already flocking to the Eight O'Clock Coffee Central Perk cafe and everyone going to Central Perk will be enjoying a free Eight O'Clock Coffee. With the combination of exposure and potential of new buyers this guerrilla marketing campaign is surely going to be a success for the brand.
As an added bonus Eight O'Clock Coffee set the opening and closing hours of Central Perk as eight o'clock, a nod toward the company name which was chosen because the company ran a survey which found people most commonly drink coffee at eight o'clock in the morning and eight o'clock at night.
So if you are in need of a cup of joe and some nostalgia make your way to Central Perk in New York.