As we keep taking new photos every day, we can't help but wonder what to do with them. What if your pictures were donated for a good cause, helping charities all over the world?
It is estimated that we share 1.8 billion pictures over the Internet every single day, which creates an endless resource of photography for every theme. The mobile domination allows us to express ourselves through images, which makes us obsessed with finding the perfect shot. Whether it's food, nature, animals, places, or friends, we always have a good excuse to take another photo. Well, Flickr just found an even better reason, this time for a bigger cause.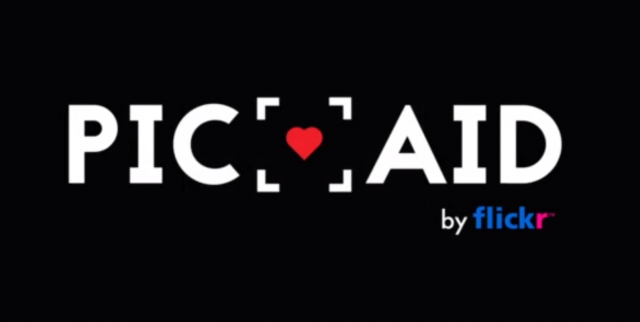 Pic Aid was created by Flickr as a way to increase our social awareness in a way that is not far from our daily routine. You don't have to do anything different from what you were already doing, you just press a tiny button when uploading your photos on Flickr, activating Pic Aid.
How does Pic Aid work?
When you take a new photo and want to upload it on Flickr, you may also want to make it available for purchase, with the profit being donated to great charities worldwide. Thus, you activate the Pic Aid button before uploading your photo, you pick the charity you want to help (with WWF, Unicef, Amnesty International, PETA among the others) and your photo is now available for purchase through Flickr for just $1. Every time your photo is purchased, you receive a mail notification, informing you that you just donated $1 to the charity of your choice, thanking you for your contribution and suggesting you share your good deed on your social networks, as a way to encourage even more people to help for a great cause.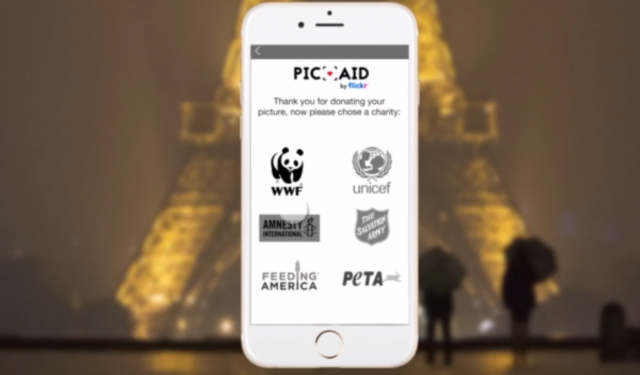 This way, users feel part of a wider social cause, helping to fight poverty, to protect pandas, to save a rainforest, or to help children in need. In the time that social media may turn us into narcissists that keep counting the likes as a way of social approval, Pic Aid reminds you that there are more important issues out there that could be solved faster if we all contributed in our own way.
As the ad says, "Imagine if all the pictures shared by everybody every day could be shared for a good cause, what a big difference it could make!"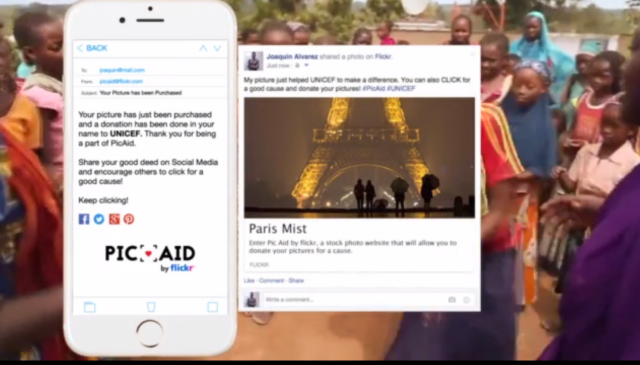 Flickr has created an interesting service that encourages you to keep using the popular platform, while you are also helping a charity with your work. They manage to maintain (or even increase) their engagement level, while they also show the other side, this one of the social awareness. As for users, whether you're an amateur, or a professional photographer, you keep uploading photos on Flickr, also feeling that you are part of a bigger cause, which always feels rewarding on its own!
[vimeo 125009700 w=570 h=326]
CREDITS
Advertising School: Miami Ad School
Art Director: Joaquin Alvarez Limón
Copywriter: Soham Chatterjee
Voice Over: Sarah Holmes
Published: April 2015