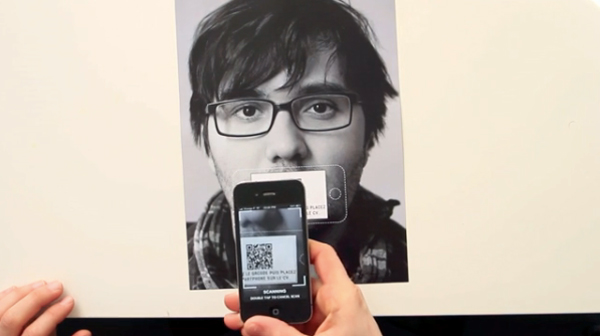 With our first guerrilla marketing giveaway coming to a close, I figured it would be only fitting to key into some of the strategy and concepts that the giveaway book brings to the table.
Be sure to enter our guerrilla marketing giveaway that ends on April 30th! See the details and enter today by clicking here.
This is a prime example of Guerrilla Marketing and creative job hunting that will help you land your dream job!
"I realized during my previous job search that getting an interview at a communication agency is the hardest part of the process," says Petit. "I tried to create a CV that would enable me to express myself vocally as soon as they read the paper version. The combination of a sheet of paper and a QR code felt like the best way to reach that goal."
This out-the-box thinking certainly breaks the monotony of traditional resume examples. As social media becomes more integrated into reality, we can only expect to see more creative resume examples such as this one. It is also important to note that this example landed Victor the internship he was looking for.
QR CODE – Content-rich Resume from Victor petit on Vimeo.
via Mashable