How should a brand respond to a competitor's campaign that clearly imitates their marketing strategy? What if this happens more than once? You have two options, either to take the case to the court, or to feel flattered!
Scoot Airlines, a low cost Asian airline definitely believes that "Imitation is the highest form of flattery" which led them to the decision to actually help their competitor to copy them even better! According to Scoot Airlines, there are many branding similarities between their campaigns and the ones created by Spirit Airlines, which doesn't seem like a pure coincidence, especially when happening multiple times.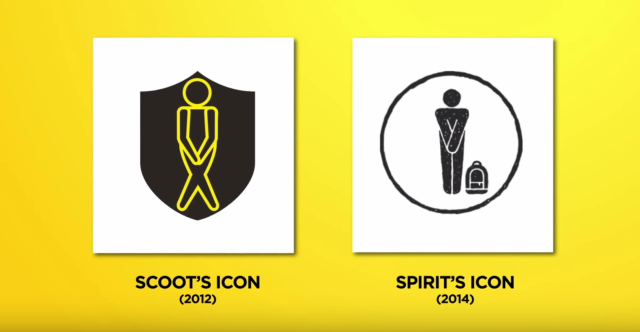 That's when they decided to create the campaign "Inspiring Spirit", as a way to help their doppelgängers:
"If they wanted to copy the brand, at least do it well'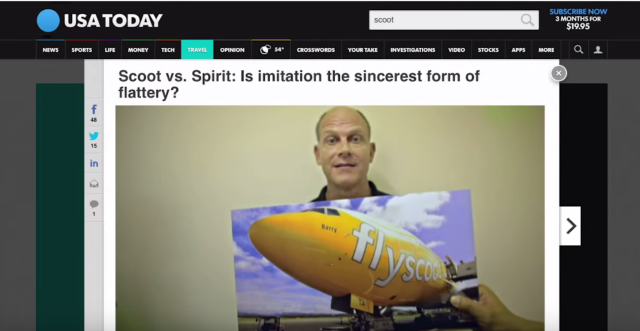 Thus, the CEO of Scout, Campbell Wilson, created a video with a personal message to Spirit Airlines, along with a toolkit, which they masterfully leaked to the press, including identity guidelines, a step-by-step guide on the creative process and even old ads of Scout recycled into the package itself! What's more, they also added a DIY replica award, copying the one they received as 'Marketer of the Year', poking even more fun towards Spirit Airlines. As if this wasn't enough, they decided to fly a blimp over their headquarters in Florida, while they even named an airplane "Inspiring Spirit", which was enough on its own to take over the media!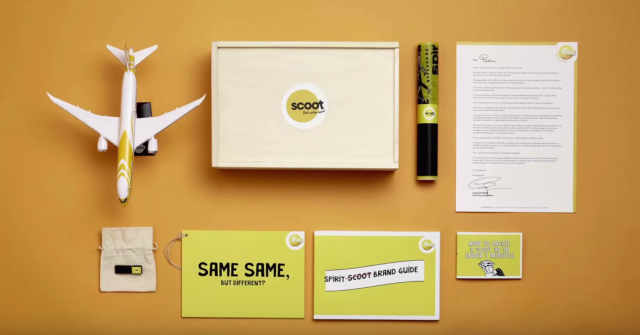 The campaign that was launched along with Saatchi & Saatchi Singapore was covered by more than 100 media outlets, leading to more than $40m in earned media and a 32% uplift in Google searches. Scout Airlines confirmed that they do a really great job at creating publicity and they weren't afraid to take spirited jabs at this branding similarity!
According to them, "this campaign is a reinforcement of what we stand for as an airline", and that's exactly what they showed in every possible way on the 'Inspiring Spirit' campaign!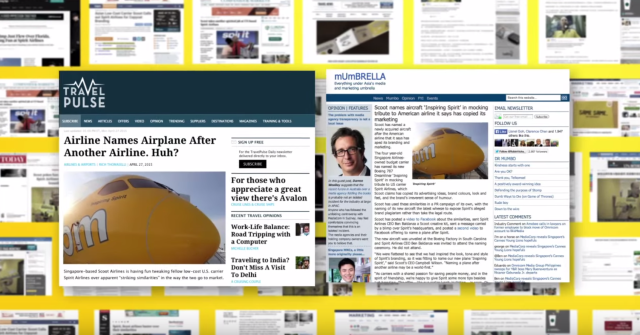 This campaign is a proof that your creativity may sometimes win the competition, especially when there's such an opportunity to brag about your inspiration that was copied by your competitors. Even Spirit employees had to admit that the campaign was clever, although the marketers would need an additional thought in order to win their branding identity back!
What do you think of the campaign?
Credits
Advertising Agency: Saatchi & Saatchi, Singapore
Executive Creative Director: Dominic Stallard
Art Directors / Copywriters: Chris Soh, Stephanie Gwee
Copywriters: Andrea Cid, Jennie Morris, Ben Wight
Account Director: Stella Pok
Agency Producer: Terry Ong
General Manager: Celevel Butler