All around the world, businesses both big and small are looking to guerrilla marketing agencies to help market their next big product or service. It's becoming increasingly harder to capture the attention of potential consumers, so it makes sense that these companies are looking towards guerrilla marketing to help rekindle their love for unconventional marketing strategy.
The advertising and marketing industry has been quickly turning towards online and mobile. In a recent 2012 study by hubspot, smartphone users will reach over 106.7 million, 2/3 of web users will use social networks and online buyers will reach 154.6 million.
This means that there is a huge opportunity for guerrilla marketing agencies to do some street activation and low cost marketing campaigns by taking to the streets or by using online. Below is my top 10 list of guerrilla marketing agencies to keep and eye on for this year.
Is it a company? Is it a group of creative directors? What ever it is, they are awesome! Tool's diverse roster of unique talent creates unforgettable commercial and digital content across all platforms. They most recently picked up a Webby in the Online Guerrilla & Innovation category for their 'Take This Lollipop' viral Facebook application.
Just in time for Halloween, this haunting, live-action, Facebook Connect driven site dares people to "Take This Lollipop." And with permission from a Facebook user, Take This Lollipop trolls through their photos, friend lists, news feeds and other personal information. The site then plugs the data into a web video starring a sweaty, disheveled degenerate looking at your personal information. With over 60 million visits and 10 million Facebook "likes" from around the world in thirty days, it's now the most successful Facebook app of all time.
http://www.youtube.com/watch?v=eDlaJlb1ezg
Viral marketing? You got it! BBDO Toronto created a wonderfully funny viral video for skittles back in 2011 that got over 6 million views on Youtube. It definitely helped that it reached the front page of reddit. Did anyone keep their finger on the skittle?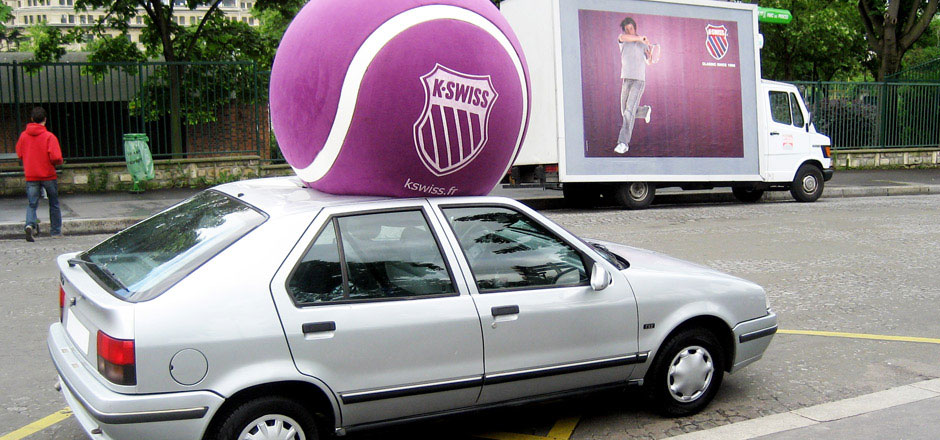 Tribeca is a brand experience and social media marketing agency based in France. They also tasted the guerrilla marketing kool-aid. They've done some amazing unconventional marketing campaigns for some big brands such as K-Swiss, Sony and Google.
Although Space150 is more of a digital agency than a true guerrilla marketing agency, we felt it necessary to list them. Their recent work for major fashion brand, Forever 21, was truly a show stopper.
Forever 21 launched a new flagship store in Times Square in New York City and wanted to make a huge impact with an interactive billboard. The agency turned towards augmented reality to make the billboard interact with the crowd. Models in the billboard would pick up individuals or snap photos. The campaign was so successful that the city requested the billboard camera be shifted so that the crowd wouldn't clog up the streets. The campaign was also the People's Voice Winner for a Webby Award.
The Results
One Show Interactive – Silver
10-minute average view time
3,000+ tweets
91,932 Facebook interactions
470,000 in-links (reposts)
364,000 daily visitors
960 blog postings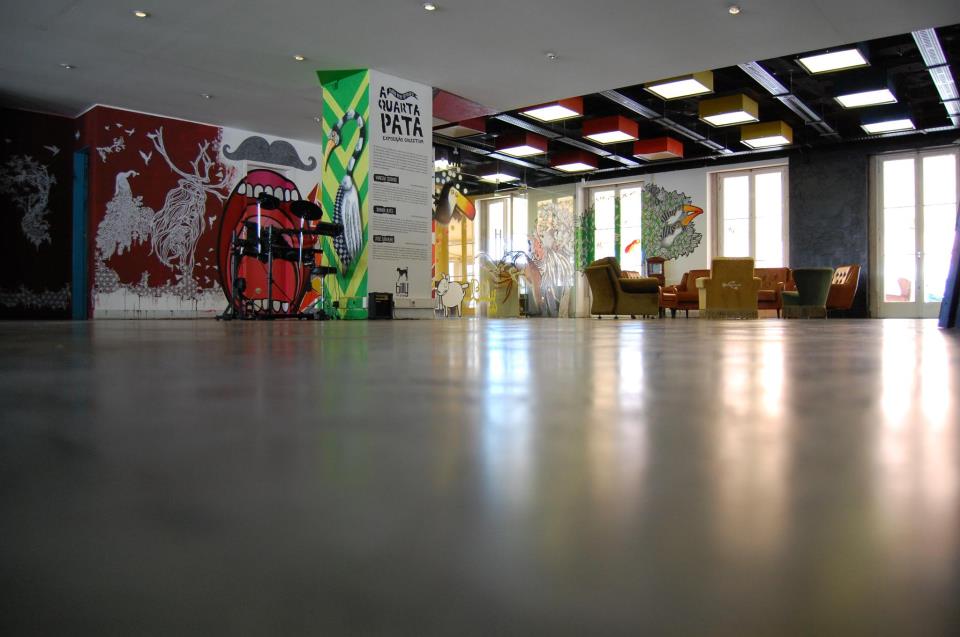 When TORKE was born in 2005, entitled itself as "the 1st guerrilla marketing agency in Portugal," in order to do something innovative on the market. Since then, Torke has looked at the agencies below the line, above the line, disruptive, of brand activation, brand entertainment, brand experience, creative hotshops, best Agencies of the Year at Cannes, best Agencies ever on the Moon and realized that, that title did not reflect TORKE's true purpose: to be different.
Brands need to be continuously challenged. Consumers are increasingly more demanding and it is essential to constantly think of new platforms, new media, test other paths, have other ideas. And to be different, not just an integrated creative 360º interactive digital multi-disciplinary agency, Torke is, from now on, the Agency of the Month.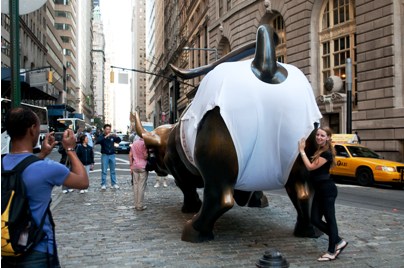 Adam Salacuse's company ALT TERRAIN serves advertising, public relations, media planning and event marketing agencies as the industry's premier resource for Alternative Outdoor Advertising, Street Media Campaigns, and Influencer Marketing. ALT TERRAIN is dedicated to creating nontraditional media that truly connects with people and makes an impact on their lives. Through ALT TERRAIN, he has contributed to the rise of world-class brands such as Microsoft, Disney, Motorola, EA Games, Converse and VH1.
Check out Adam's exclusive interview with us here.
Saatchi and Saatchi is a very large advertising agency that also does some creative unconventional marketing such as the recent 'Ariel Fashion Shoot' campaign.
Laundry only really engages people when you get a stain on something you care about, like your favorite designer clothes. Consumers generally don't believe there's any major difference between the leading detergent brands. So how do we prove to them that Ariel Actilift is exceptional at removing tough stains, without boring them to death along the way?
Saatchi & Saatchi turned the most boring part of a classic detergent TVC – the product demo – into a live online and offline gaming experience where people could win the clothes they stained.
During six days anyone living in Scandinavia had the chance to get in line and control our customized industrial robot via Facebook and try to squirt real lingonberry jam, drinking chocolate and ketchup on over 1000 pieces of clothing passing by at high speed. The clothes included designer wear from See by Chloé, Vivienne Westwood and Hugo Boss amongst others.
To make the campaign as transparent as possible, they placed the robot in the middle of Stockholm Central Station. The rules were simple: aim, stain and win. When anyone managed to stain a garment we washed it live with Ariel Actilift and sent it home to them.
The campaign was quite successful in that they got over 1.2 million visitors to Stockholm Central Station to experience the Ariel Fashion Shoot over six days. Over 25,000 liked the Ariel Facebook Pages in Sweden, Norway, Denmark and Finland and participated in the online event.
Over 1,000 winners successfully stained clothes ranging from high-end designers to basic wear. These were washed live with Ariel Actilift and sent to the winners.
Brought and earned media equalled 5 million media impressions, 20 % of Scandinavia's entire population.
They reached 35 % of our target group in half the time it would've taken with a heavy rotation TVC campaign.