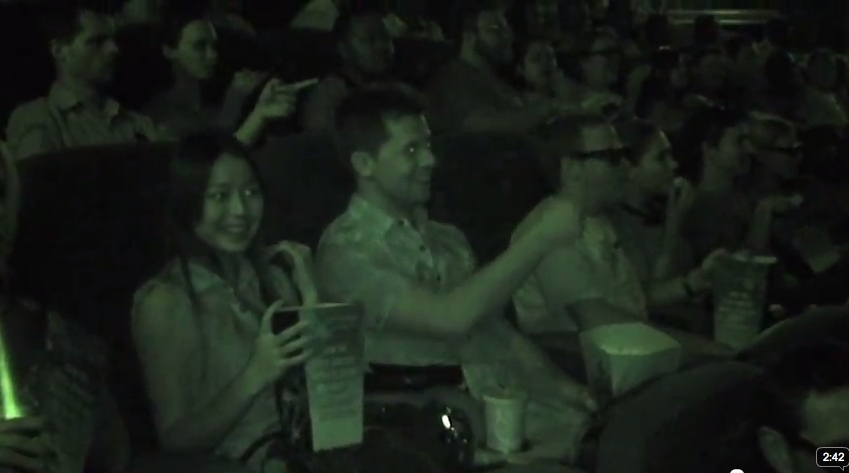 There you are enjoying a nice cinematic adventure with your loved one. You've got a big bucket of popcorn and a large cola, you're ready to be entertained. The lights dim and on comes the previews.
It's a love story between a man and a woman. Great, this is going to be boring. All of a sudden you hear someone moaning and groaning. As if cellphones weren't bad enough! You quickly turn around to give the person a scolding, but much to your surprise, it's not what you think. A Zombie! In a matter of seconds, the woman on the big screen pulls out a gun and shoots the zombie. The crowd cheers in excitement.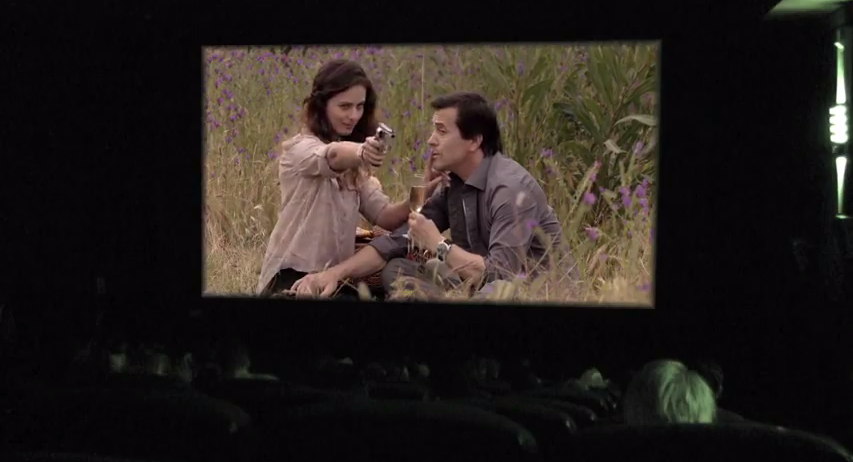 In order to promote the new season of a tv show called the Walking Dead, TopTV did a theatre activation campaign in which a man dressed up as a zombie and surprised moviegoers.
The Walking Dead is a tv series about zombies in a post-apocalyptic world. In order to get people excited about the upcoming new season, they decided to create this interactive movie experience that surely leaves you wanting more. What do you think?