You know the best way to make your ad cool? Thrash you own ad.
Okay, that's overshooting it a bit. What I'm trying to say is take something cool and kick ass, like Banksy, and use that to thrash your own ad.
Ikea, a brand that sells mass produced pieces of furniture with earth-tone colors that comes with a step-by-step manual, did exactly that. They commissioned street artist to create stencils using Banksy's style and pasted it over their billboards. So, yeah… they thrashed their own ad… in a creative way.
We need to explain this a bit.
It's seems Ludacris for these two "brands" to come together. Banksy is the pseudonym of an artist/filmmaker/activist that popularized the predominantly black and white "melancholic" art style that deals with social and political themes. See some of his work below.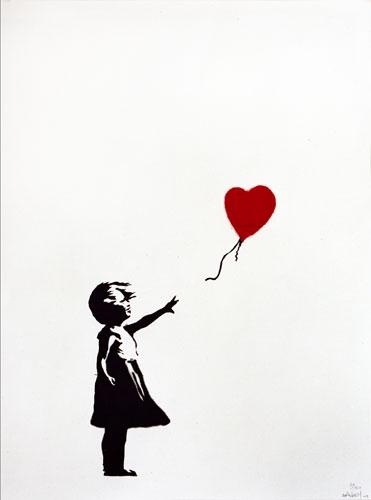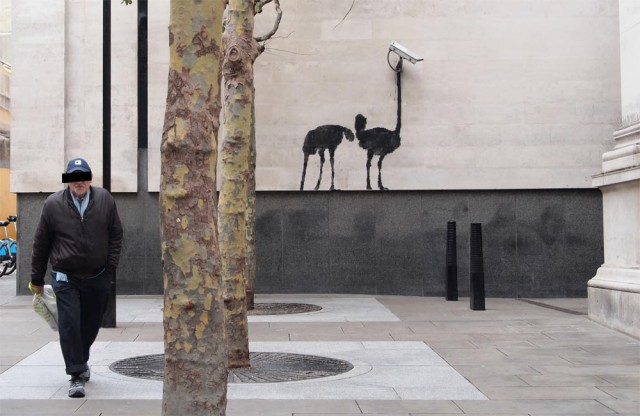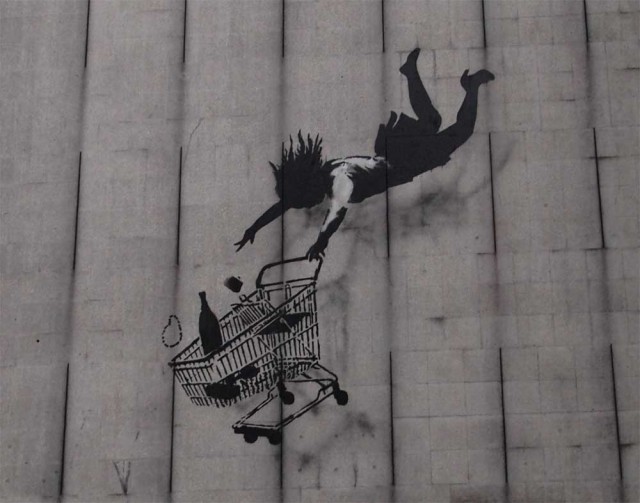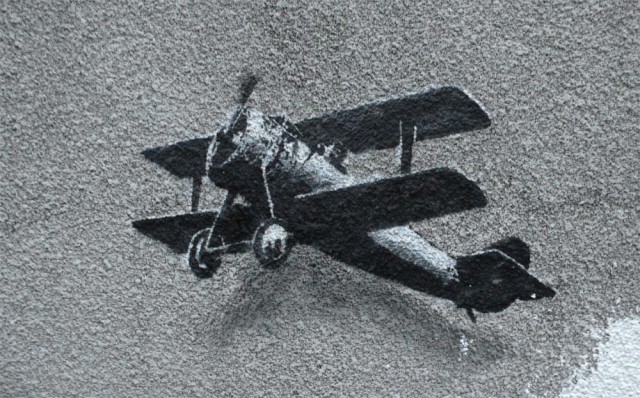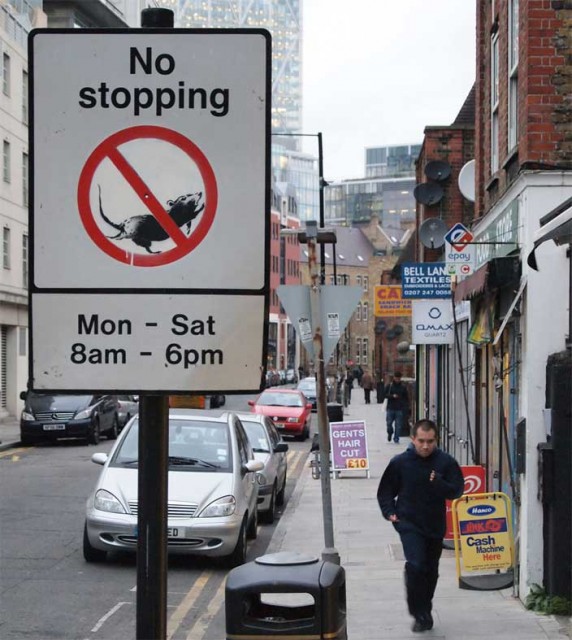 However, these two have a bit of history. Banksy used Ikea in one of his works before and followed it up with a statement saying, "We can't do anything to change the world until capitalism crumbles. In the meantime we should all go shopping to console ourselves." See image below.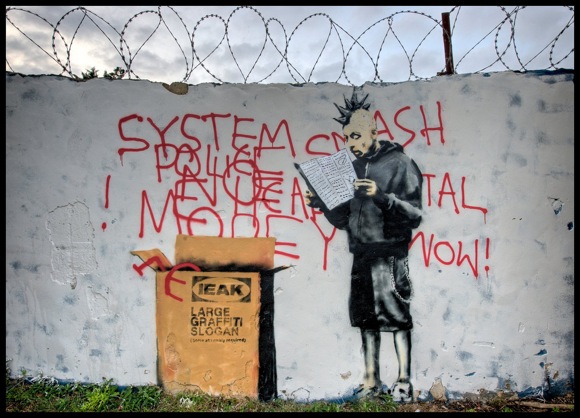 Interpret it any way you want but Ikea decided to take it and use it to their advantage.
Using his style, they stencilled images of people and animals over their billboards, that are displayed on subways, to add "a warm touch to" or "humanize" their ads that feature nothing but their products. This is a part of the campaign, 'People bring Design to Life'. See more images below.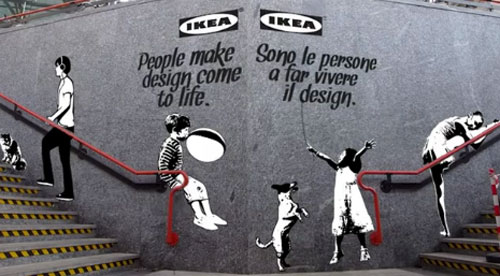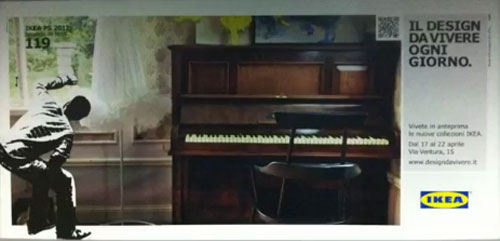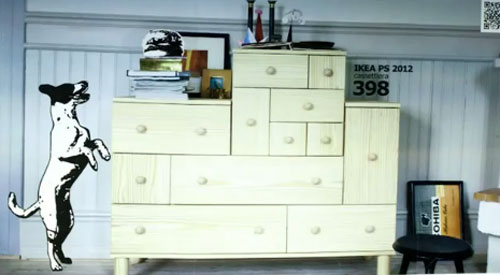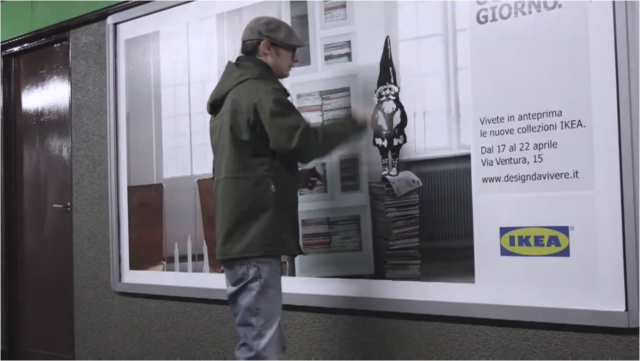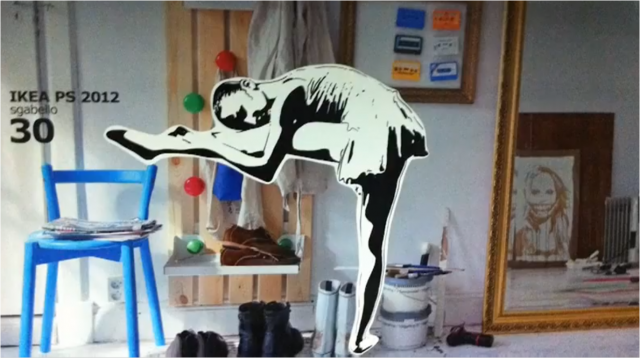 This is not the first time the brand dove into guerrilla marketing tactics. They have invited their customers to spend a night in their stores and created an apartment complete with functioning sleeping and eating areas.
A Little Extra…
And you know what else is great? They don't need to pay Banksy for using his style. If ever he (or she) does decide to charge a fee, Ikea would be the brand that finally coaxed Banksy out of hiding.
This is a true win-win situation.
[youtube http://www.youtube.com/watch?v=BEjNXfdTrQk&w=560&h=315]