The ability to think outside the box is important for marketing teams that want to grab consumers' attention and convert sales. But when does creativity border on crazy? The strategies that work for one company can prove to be a total flop for another. You must know your client, his or her customer base, and how you can help.
When you really need to stand out from the crowd, it's necessary to step away from common marketing techniques and use a method that evokes greater response. The marketing ideas shared below might seem crazy to you, or they may spark a wild idea of your own. One thing's for sure, to stay ahead of the game, you've got to be able to think outside of the box.
Fun Twist on Night at the Museum
The movie Night at the Museum tells the tale of a third-shift security guard and what happens when all the museum exhibits come to life each night. In Month at the Museum, one Chicago museum ran a contest to increase patronage among the 20 to 40s age range. Entries came in from around the world, including the required written or video essay. The prize they were all clamoring for was the opportunity to live in the museum for an entire month.
Capitalizing on a Great Ad

Do you have an advertisement that's already drawn some excitement? Take it to the next level by bringing the ad to life. That's what one beer company did when they recreated the walk-in, beer-filled refrigerator depicted in a commercial. Consumers were given the chance to walk through a real beer-filled, walk-in refrigerator while taking pictures and videos. Afterward, they posted their pics and videos on various social media sites, resulting in further advertisement for the beer company.

A Surprise in the Middle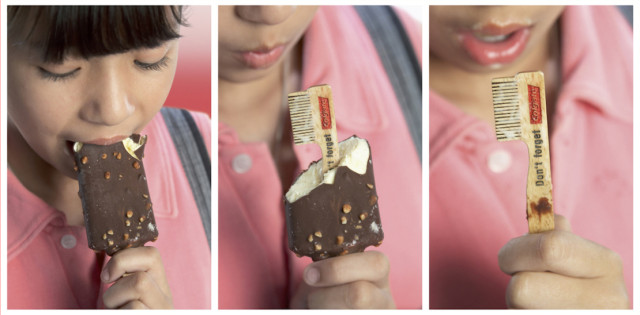 The element of surprise can be an effective way to grab attention. Imagine the surprise on consumers' faces as they finished their popsicle or ice cream treat on a stick only to discover that the stick is actually a toothbrush! That's what one dental company did to raise awareness for dental hygiene.
Using a Little Bit of Shock Value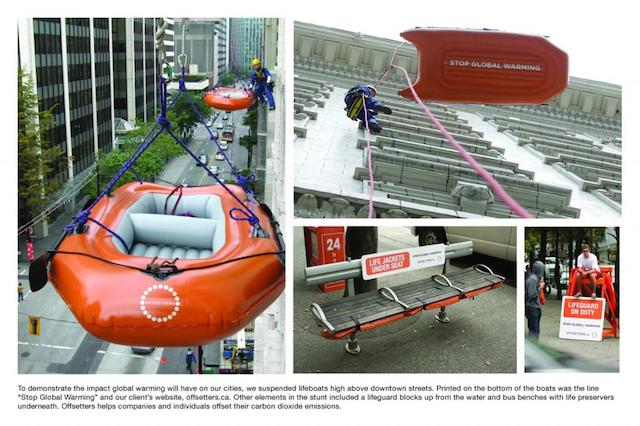 In an effort to raise awareness about the effects of global warming, one organization placed life preservers and vests under park benches and hung life rafts from skyscrapers. Their point was that if things continue the way they are, cities will experience severe flooding. The campaign got attention with its shock value.
Challenging the Competitor

If you're confident in your position as number one, you can gain a lot of attention by challenging the competition. That's what one car company did. The small UK-based company had successfully grown its customer base in America with outside-the-box marketing techniques. To achieve further growth, they challenged Porsche to a race. Porsche denied, making the other car company a winner.
Choosing Out-of-the-box Ideas That Work for You
The purpose of marketing is to get the attention of consumers, pulling them away from the competition and converting sales. While you wouldn't want crazy marketing stunts to be the norm, using them occasionally can be fruitful. Develop a balanced approach that includes tried and true marketing techniques, while supplementing your plan with occasional attention-grabbers. Create your crazy marketing plan with demographics in mind so you don't sacrifice your audience in the process. The ultimate goal of a wild marketing scheme is similar to every other marketing ad…to draw the attention of potential customers and lead them to purchase the product or service.
—
Contributed by Mary Ylisela from Touchpointdigital.co.uk, a specialist media and advertising agency.