Whether you're directly involved in some form of marketing or just run your own business, chances are you've heard people talking about stuff going viral online. While there are different ways that phrase can be used, they all tie back into the basic principle of some piece of content that people naturally share between each other on a fairly large scale.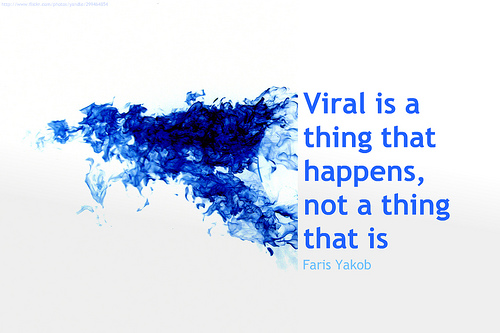 For anyone who has something to promote or sell, the benefit of going viral is obvious; once the ball starts rolling, this activity can result in widespread awareness. Additionally, because it's consumers who are taking care of transmitting this message, the total cost of this wide reach is going to be far lower than it would be through traditional broadcast marketing channels.
While there are plenty of reasons to be excited about viral marketing, that doesn't mean it's easy. Not only is there no perfect formula to follow, but also competition for attention on the Internet is fierce. Additionally, because a lot of Internet users are very sensitive to businesses trying to use them, you have to make sure that you don't do something that causes them to shun your content.
Although there's a lot to take into consideration, that doesn't mean you should avoid viral marketing. Instead, it just means you need a plan. If you're ready to start, here are three tips that can help:
Be Funny
People like to laugh. If you can make them laugh, they're going to want to share your content with others. It's worth noting that you can still be informative while also being funny. Doing so simply requires that you find the right approach to take. For example, just think of all the ways you can make a translation tutorial funny while still teaching the viewer new words.
Video Works Wonders
It's technically possible for any type of content to go viral. But if you want to maximize your odds of success, video is the way to go. While it can cost more or take longer to do a video, the effectiveness of this medium makes it well worth the effort.
Look for Big Names
Not all Internet users have the same clout. And even though there's value in having as many people spread your content as viral, if someone with a large following shares your content, it's going to greatly accelerate the entire viral process.
Just like other strategies, viral marketing isn't something that can instantly transform your business without any real effort. But as long as you're willing to put the above tips into action, you may be pleasantly surprised by just how much you can benefit from this type of Internet activity.