The last couple of days have been an Old Spice explosion, as one of the most popular viral campaigns in recent history — in which the Old Spice Guy made personalized videos for fans, randoms and prominent bloggers alike — has taken over the social media realm. But how popular was it really? Visible Measures has some nifty numbers for us.
First, here's the basics:
Number of videos made: 180+
Number of video views: 5.9 million
Number of comments: 22,500
And that's since Tuesday.
The campaign, which stars The Most Interesting Man in the World 2.0 Isaiah Mustafa, launched in February centered around the theme "The Man Your Man Could Smell Like." The original ad attracted 19 million views to date across all platforms.
What really turned the table and made it hit even higher viral proportions was a marriage proposal Mustafa made on behalf of a random guy on Twitter. @Jsbeals made this request of Old Spice: "Can U Ask my girlfriend to marry me? Her name is Angela A. Hutt-Chamberlin." Less than three hours later, Mustafa was holding a ring in the glow of candlelight and asking Angela to "make Jsbeals the happiest man in the world and marry him in real life." Obviously, with the request coming from such a beacon of masculine perfection, there was only one answer she could give. Now, that's engagement.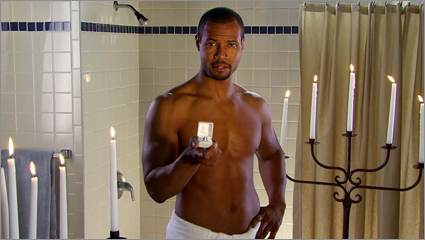 Now..go be a man, man.
To see more of this videos, check out his YouTube! http://www.youtube.com/user/OldSpice