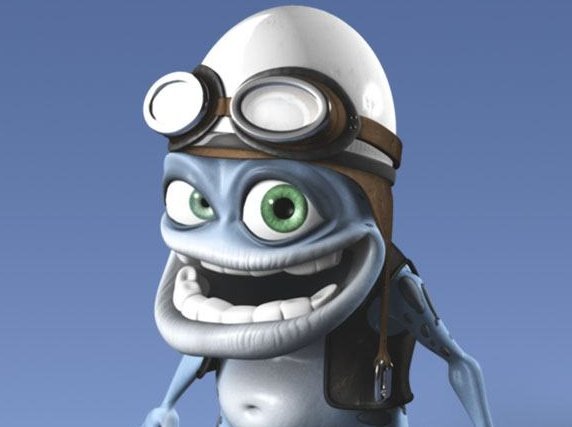 Creating viral content is easy, but getting it to go viral is very difficult. The results are so unpredictable, which is why so many viral videos go viral by accident. Many companies have created viral videos with great success, whereas other people have created viral videos for fun and have turned their new popularity into a cash cow.
An example of an accidental viral video
A German teenager called Erik Wernquist made a very convincing motorcycle sound for about a minute. This sound was altered and added into a quick frog animation in 2003 and became the most successful viral video of all time in the United Kingdom. The viral video was used to create a successful business, which sold ring tones, mini-movies, and they even produced two crazy frog albums.
Learning from the past
Viral video marketing is unlike traditional marketing because it is difficult to learn from. Trial and error will ensure repeat success in the marketing world, but one may copy the principals of a viral video and meet with failure. For example, the second attempt at a "Crazy Frog" type of viral sprite was "Sweety the Chick" which bombed catastrophically and ended the company that maintained the Crazy Frog brand.
Luck
Viral videos are not all about luck, as many of them do have commonalities, but they seem to be intangible. For example, viral videos featuring celebrities have been known to become popular, fade into oblivion, and then resurge in an almost negative feedback manner. A poor viral marketer may conclude that celebrities in a viral video will ensure success, but too many celebrity hosted viral videos fail tremendously.
Commonalities – Skewed reality
Many viral videos are detached from reality in a way that catches people's attention. Example, a traffic cone was placed upon the Auckland Sky Tower in Australia, which was followed by a viral video of a boy with a rocket pack flying up to put it there. The "V" drink company created the whole campaign, and Auckland is now the only place on earth where an energy drink outsells Coca Cola.
Commonalities – Shocking celebrity actions
There are plenty of viral videos of shocking celebrities, but engineered ones work too. The cinema advert of Kylie Minogue riding a mechanical bull in her "Agent Provocateur" lingerie went viral instantly and is still hosted on dozens of YouTube channels.
Commonalities – Shocking
The biggest hook for most viral videos is shock value. Shock is not a principal used often by most companies because it runs a risk of becoming a PR nightmare. The marketing team behind Ford SportKa have been the bravest so far, as they released viral videos of their car hitting a bird, and another of its sunroof decapitating a cat. Ford used the tagline "The Ka's Evil Twin." The campaign may be the reason why there are still just under 6,000 Ford SportKas on Britain's roads even today.
Execution
There are two ways where you can retain information on traditional adverts which you reveal on a viral video, or you can show the video on TV, in the cinema or on social media and allow other people to take the lead and start disseminating the information.
Holding back some information such as the way that the "V" power drink people did is very effective just so long as you gain enough publicity beforehand. The team put "V" cones in hundreds of other local locations before putting one on the Auckland tower, and gained enough local news coverage so that the viral video had a massive effect.
Releasing your video onto a public area such as on TV may help it turn viral if you can gain the attention of enough people at one time. Cadbury's did this by running their viral advert during the commercial breaks of the American Superbowl. The video showed a gorilla playing the drums to Phil Collins. Many people missed the advert, but millions of people saw it, and those were the ones that felt compelled to show it to all their friends and family who missed it–hence its enormous success.
9 Great Examples of Viral Videos
[youtube http://www.youtube.com/watch?v=7rpG4IC5NFE?rel=0]
[youtube http://www.youtube.com/watch?v=VQ3d3KigPQM?rel=0]
[youtube http://www.youtube.com/watch?v=nCgQDjiotG0?rel=0]
[youtube http://www.youtube.com/watch?v=Pblj3JHF-Jo?rel=0]
[youtube http://www.youtube.com/watch?v=Ahg6qcgoay4?rel=0]
[youtube http://www.youtube.com/watch?v=pShf2VuAu_Q?rel=0]
[youtube http://www.youtube.com/watch?v=Oe3St1GgoHQ?rel=0]
[youtube http://www.youtube.com/watch?v=iYhCn0jf46U?rel=0]
[youtube http://www.youtube.com/watch?v=Y4MnpzG5Sqc?rel=0]