Creative Guerrilla Marketing's mission is to inspire individuals by spreading knowledge of guerrilla marketing & unconventional advertising techniques.
Creative Guerrilla Marketing is a leading online news resource dedicated to guerrilla marketing, unconventional marketing and alternative advertising. We are not operated by an agency nor are we an agency. Since its revealing, it has attracted some of the leading guerrilla marketing strategists and leaders and provides fresh new content from industry professionals. Notable references include iMedia Connection, Entrepreneur Magazine and the New York Times.
Creative Guerrilla Marketing was founded in 2009 by Ryan Lum in San Diego, California. Creative Guerrilla Marketing was created as a means to share his passion for creative marketing strategies that were unique and unconventional. He wanted to build a stronger community of outward thinkers and encourage advertisers and marketers to push the envelope and encourage new ways of thinking.
If you are unfamiliar with the concept of guerrilla marketing, you can learn more about it by visiting, What Is Guerrilla Marketing?. We are not associated with the Official Guerrilla Marketing Site.
[seperator style="style1″]About the editor[/seperator]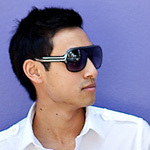 Ryan Lum – Ryan is an entrepreneur who is passionate about creative thinking, design and social media. Creative Guerrilla Marketing initially started as a project to capture inspiring new ideas revolving around Guerrilla Marketing and Alternative Advertising techniques. It has now grown to be a leading source for Guerrilla Marketing inspiration.
Connect with him on LinkedIn or Twitter
[seperator style="style1″]As seen in[/seperator]