We get many viewers from around the world who are interested in international guerrilla marketing, guerrilla advertising, viral marketing and more.
AUDIENCE & DEMOGRAPHICS*
Top Countries Include: United States, United Kingdom and India
Majority of Audience between 25-34 years old
Readership Includes: Agency CEOs, Marketing Professionals, Expert Guerrilla Marketers, Bloggers, Students and Publications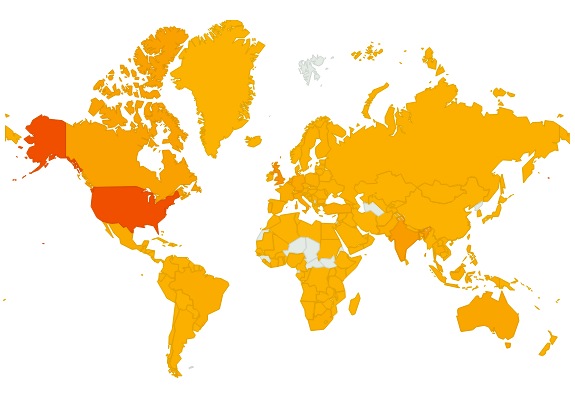 Interested in advertising with us? Well we are glad to have you as advertising and sponsors allow us to keep this site running! You can purchase advertising space by using the buttons to the right. For unique ad placements, contact us directly.