When it comes to packaging you want your design to be bold, eye-catching, and a little bit daring. Packaging that embodies all three is more likely to get noticed, making it stand out against similar products, and above all, makes your product more enticing to consumers.
Here are my top 22 picks of the best new packaging designs from around the world.
1. The Chocolate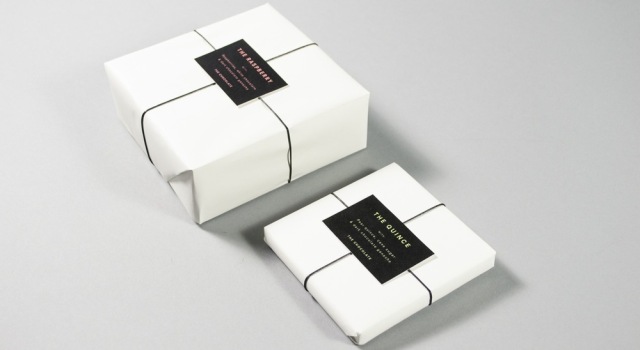 Designed by a group of Danish students, "The Chocolate" packaging utilises a simple, minimalist concept to make the contents seem more luxurious and sophisticated.
2. Jammy Yummy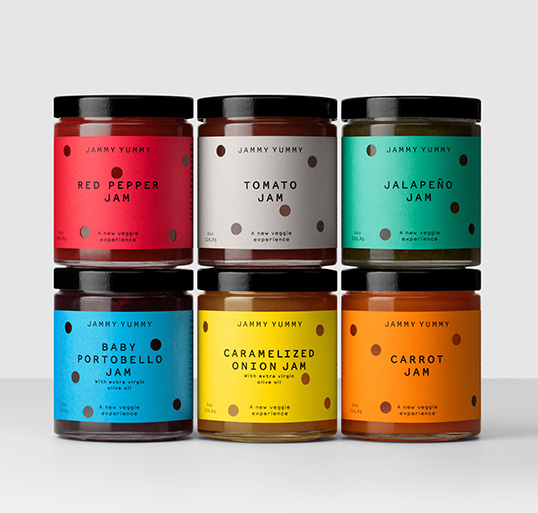 Another simple but effective packaging design is this Jammy Yummy jam collection. Each packaging design complements the colour of the jam, and is clearly labelled with the same branded font and design, applying uniformity to the product range.
3. Volksbier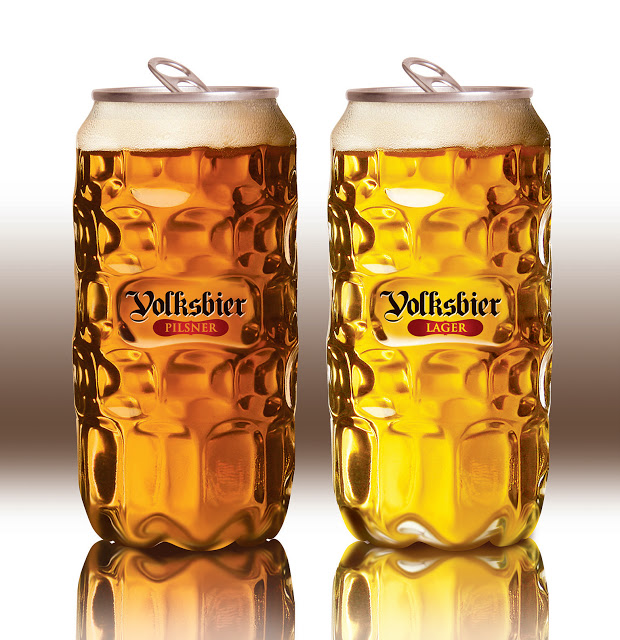 Romanian agency, Remark Studio, recently created this re-imagined version of the beer can. Using PET, a glass-like material, the designers have created a delicate structure that resembles a traditional beer can and perhaps unwittingly challenged the stereotype of canned alcohol in the process.
4. FaceCup, Coffee and Tea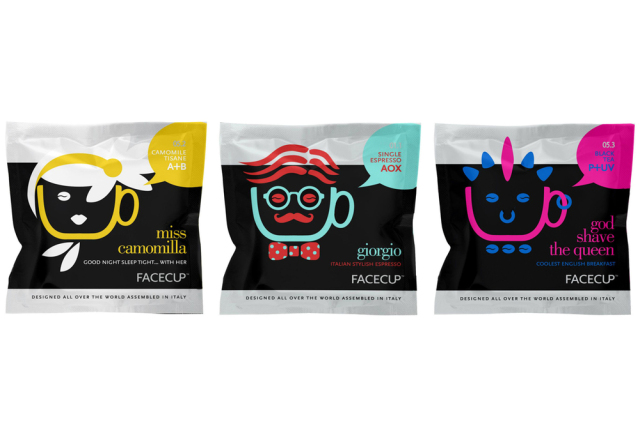 Coffee and tea drinkers come in all shapes and sizes, much like the differing strengths and flavours of everyone's beloved cuppa'. That's why Italian Espresso company has put a face to each of their different hot drink flavours. The different "drink personas" establishes flavour differentiation within the range and builds a story around the brand who say that their inspiration has hailed from "our life experiences and our travel between five continents".
5. Fred Butler Minty Mojito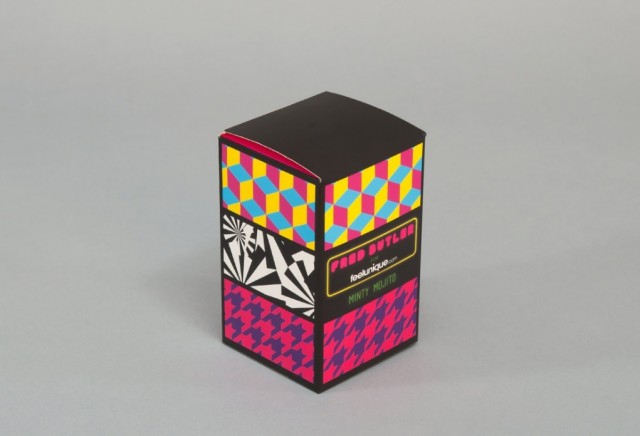 I recently worked on this bespoke packaging project for Fred Butler's Minty Mojito cocktail mix. The bold, colourful clashing prints are a rising trend in the packaging design world and we thought this style was perfect for a fun product.
6. Love Popcorn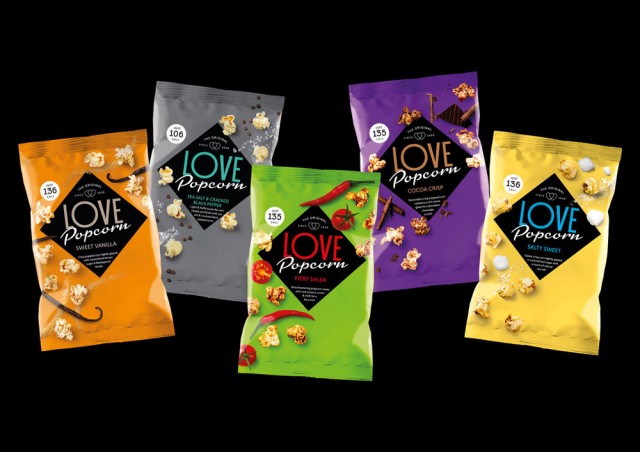 The new range from Love Popcorn is a great example of a product that uses an uncluttered full colour printing design for their packaging. Simple bold background colours make the product bright and appealing with core product information kept to a minimum.
7. Green Depot Eco-Friendly Light Bulb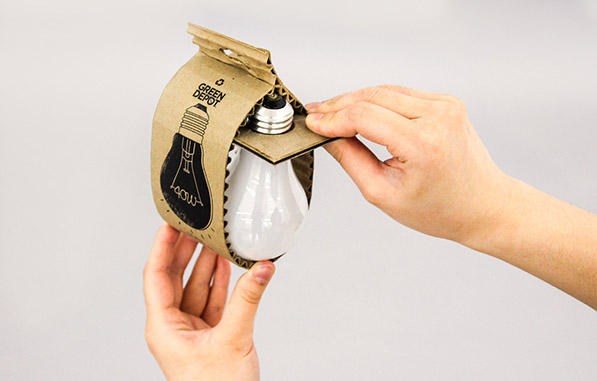 Creative packaging design always scores extra points with consumers if it's made from recyclable materials. The Green Depot's Eco-Friendly Light Bulb is one of those products that needed eco-friendly packaging to emphasise their brand's messages and values. The packaging not only displays the light bulb in a creative way, but protects the bulb from any damage.
8. Butchers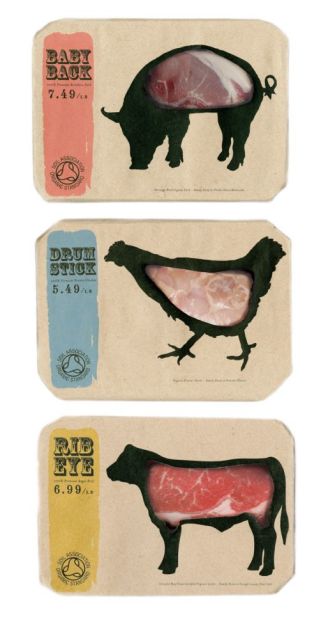 Another creative use of packaging comes from Butchers. The design incorporates cut out animals in the packaging to display the product, bridging the packaging essentials of display and protection. Although their packaging design is basic, the concept cleverly displays the quality of the meat, which is a key concern for consumers.
9. Fruits toilet paper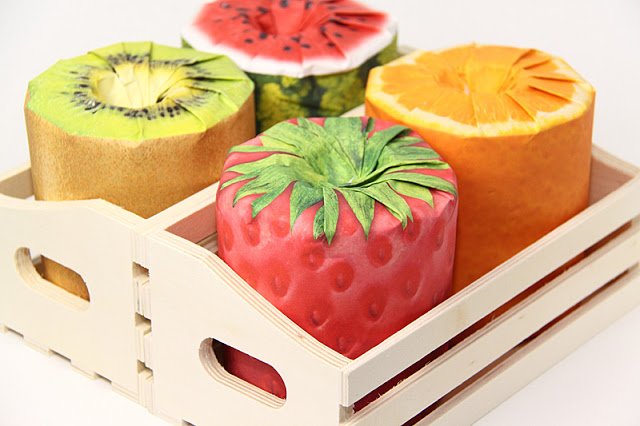 This fruits toilet paper is another new packaging concept that has made something plain and essential into something colourful and creative. This interesting packaging design makes an exciting alternative to toilet roll storage, and would even make a great gift.
10. A4 Copy Paper by Blonde Poulain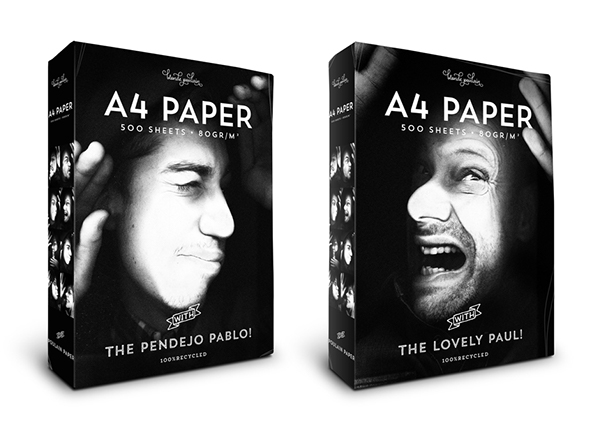 This A4 Copy Paper packaging by Blonde Poulain cleverly uses anecdotal humour to connect with their consumers.
11. Ti Tea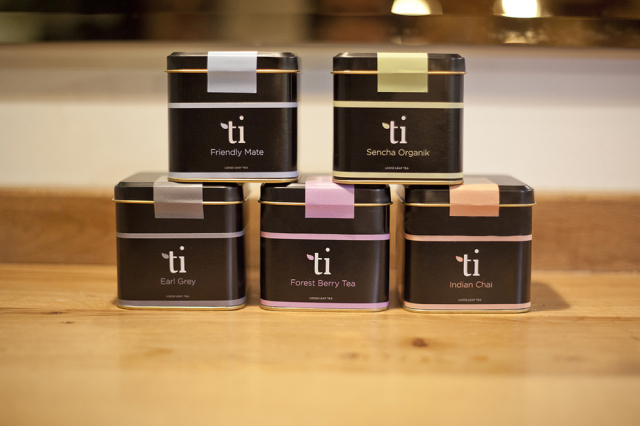 Ti Tea has created a simple, black with linear colour tinned packaging design to differentiate their five tea flavours. What's more practical than stackable packaging? Especially if you're a tea junkie.
12. Dog's Dinner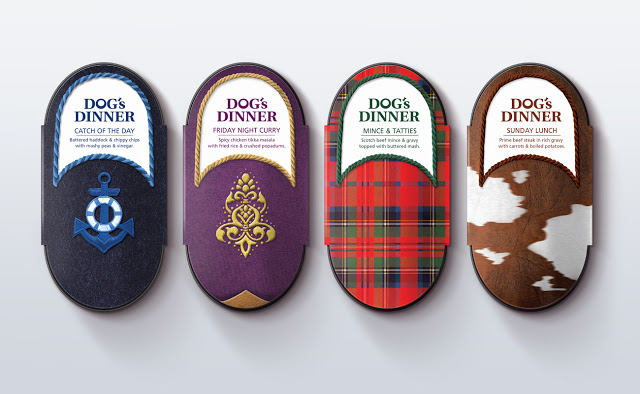 This packaging concept of a Dog's Dinner is an interesting play on the term 'man's best friend' because the physical item actually looks like a man's slipper. This is certainly one of the more interesting examples of fabric based packaging materials I've seen so far.
13. Gbox Studios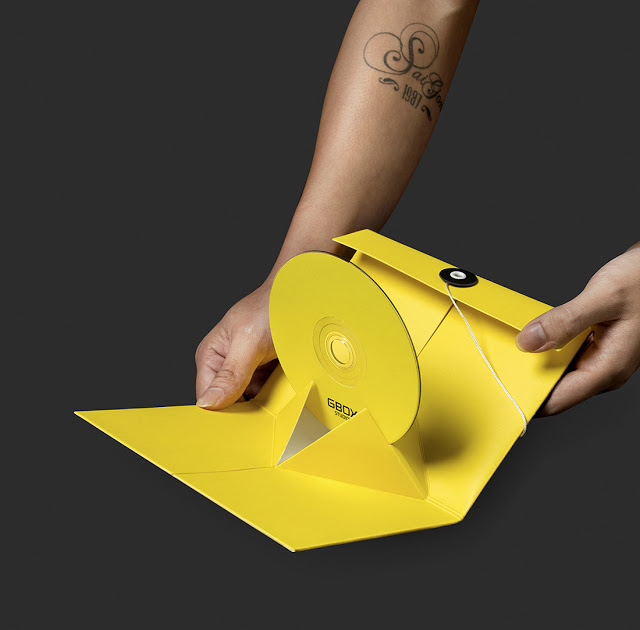 Gbox Studio's packaging does away with the generic plastic CD case and uses folded box packaging and some feat of origami to display their CD. Once played, the CD folds compactly away, keeping it protected from scratches.
14. Rellana Wool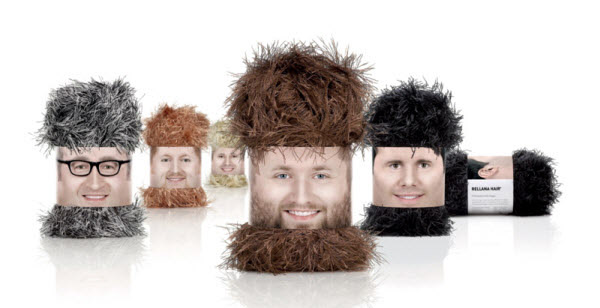 Rellana Wool have used humour to package their wool product; a human face band makes the wool look like both a beard and hair.
15. Cuckoo Bircher Muesli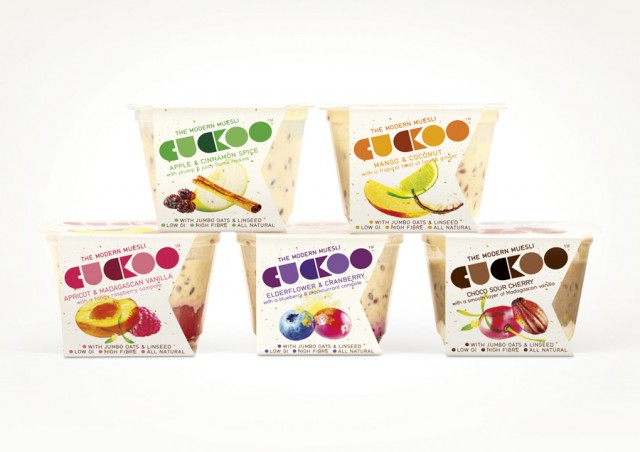 Cuckoo Bircher Muesli have linked their product name colours back to the colour of the fruits in each flavour. Small details like this help consumers with identifying their favourite products.
16. Gigs2Go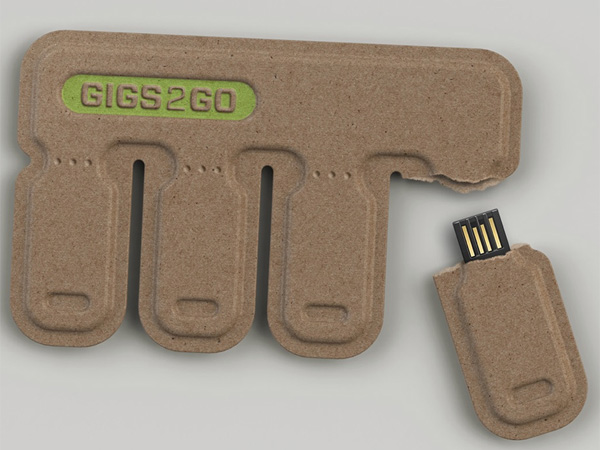 Gigs2Go have created a tear off memory stick in the shape of a credit card. As physical memory storage gets smaller and cheaper, having the ability to physically give someone important files as and when you need adds a personal touch that cloud storage cannot replicate.
17. Butterfly Teabags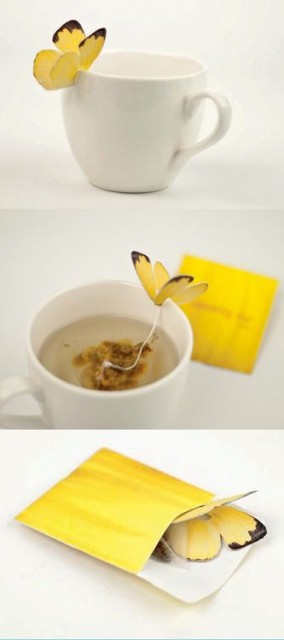 To help brew your teabag, this concept packaging project has added these butterfly tags which clip onto the rim of your teacup. It's certainly a new way to make your cuppa' look prettier while you wait for it to brew.
18. Trident Gum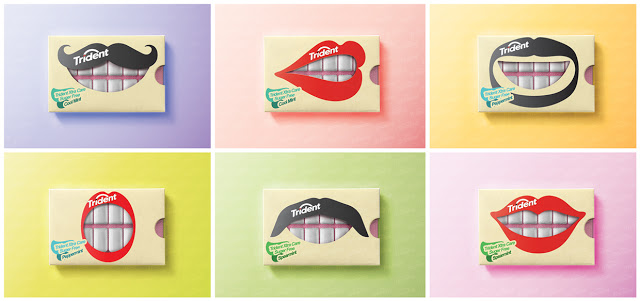 Trident gum has used the placement and appearance of their gum to look like pearly white teeth encased by a giant mouth on their packaging.
19. Pantone Beer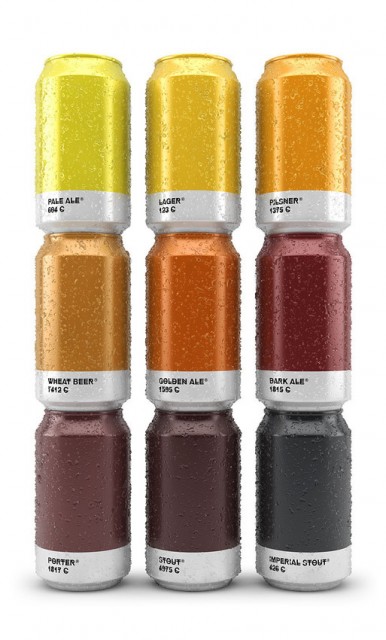 Spanish Agency, Txaber, have reimagined beer packaging with their series of pantone-inspired brews labelled according to the exact colours of the delicious liquids inside the can. Great for design geeks and perfect for ale drinkers who have a darker, lighter or bang in the middle ale preference.
20. Dog Bag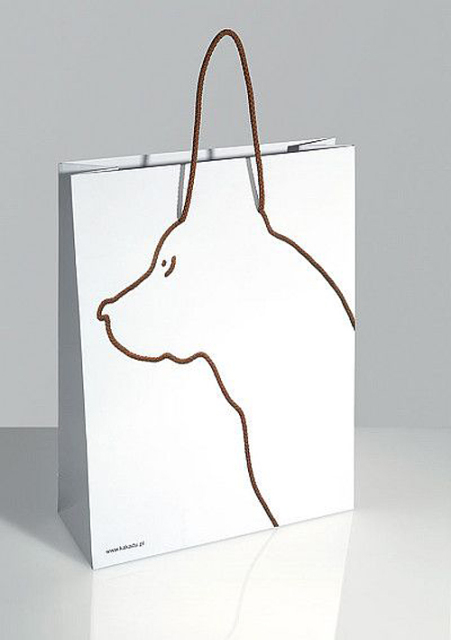 This dog bag is a playful take on ordinary carrier bags, where the handles are made to look like the dogs ears, and depending on how you position them, the dogs ears are up or down.
21. Printable Retro Cupcake Boxes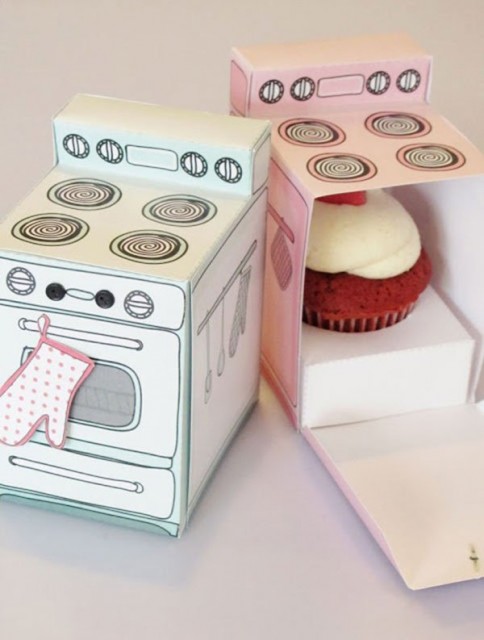 These retro oven cupcake boxes are available to download and print from Claudine Hellmuth's Party Printables Etsy shop! Even though these aren't readily available in the stores, these boxes allow avid cake bakers and party planners alike to use unique and creative packaging for other ventures. With this type of packaging available, it just goes to show how important packaging is for the overall presentation of goods.
22. Preston Grubbs's Spherical Wedge Juice Packs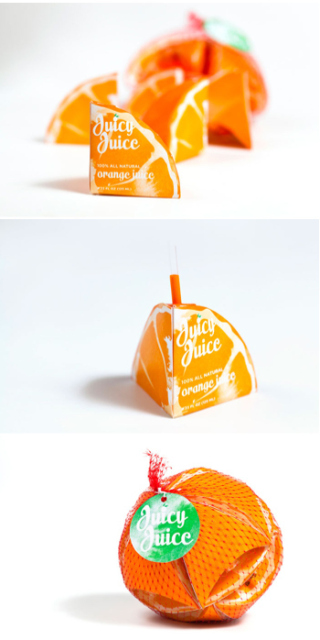 These orange juice boxes are an example of a growing packaging trend where packaging resembles their contents. But at first glance you might think the juice segments make up the whole product. But that's not the case; the net bag actually contains 10 pieces, as if an orange has been cut into 5 wedge shaped pieces, each containing their own juice! Children would find lunchtimes a lot more fun if they had one of these in their lunch box.