One doesn't have to be a marketer to realize that online business is on fire more than ever nowadays. Ecommerce is growing at a breakneck pace and estimated numbers show promising future ahead! Just to give you an idea, ecommerce sales are estimated to reach around $434 billion in 2017! Hold on…didn't I mention it is only in US? However, don't get trapped into thinking that online business is a low-hanging fruit! Simply setting an online platform and expecting your business to turn into smashing success is not going to end up good. To have a profitable online business you have to be "digitally ready" and avoid making below mentioned mistakes:
1) Not making a superb first impression
It takes 50 milliseconds for users to scan your page and decide whether they want to stay! So you gotta go bold or go home! Your ultimate goal here is to create the best possible website design and deliver unique user experience. Just like Only does it!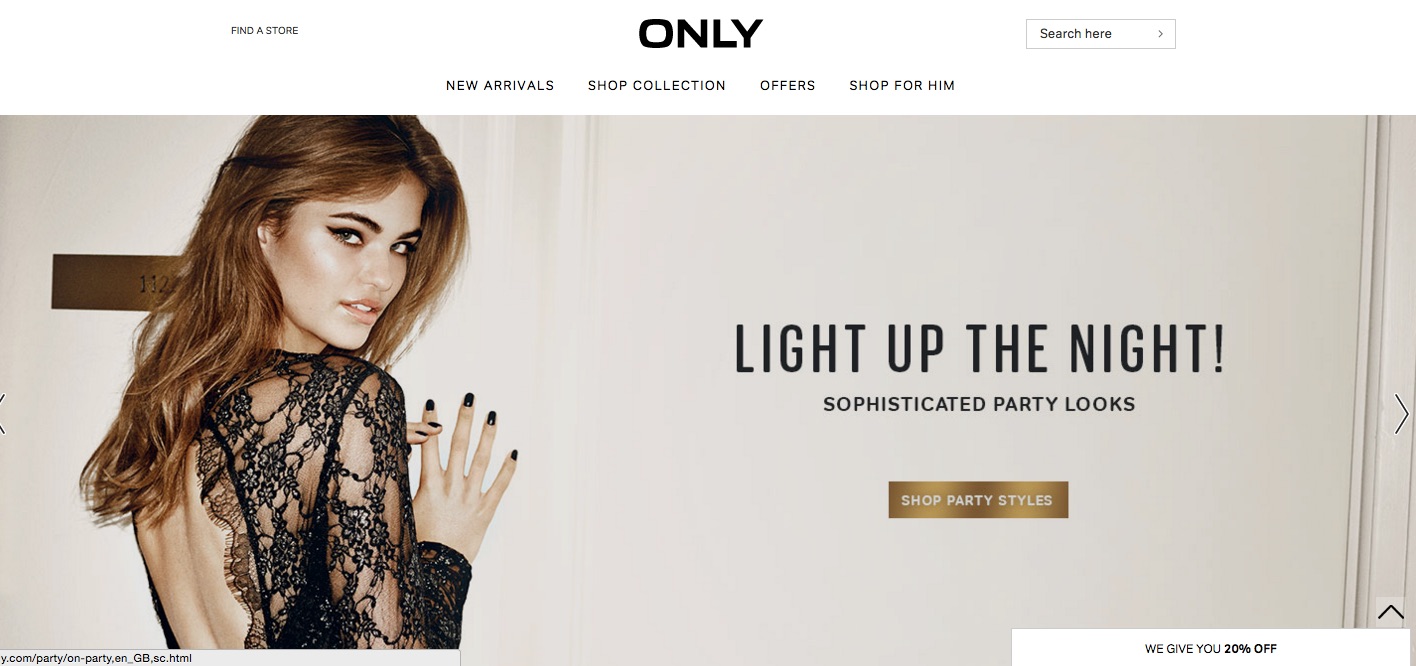 2) Missing out on photo opportunities
Want to have eye-candy e-commerce platform and keep users glued to your website? Then web design along with massive photos is your secret weapon. The fact: customers remember 80% of what they read and only 20% of what they see! (E-commerce Platforms, 2015). Check out the example from Suitsupply! and keep in mind: "A picture is worth a thousand words!"

3) Not offering good navigation system
Aim to develop a stress free navigation on your website. You should make it easier for customers to find exactly what they need! At the end it all comes up to creating an extreme convenience for your users. Break your products into categories and don't forget to add sections like New Arrivals, Most Popular, Favourites, Sales/Offers, Gifts etc. Also be open about your activities: make contact information, location and other company details easily accessible. Pandora nails it!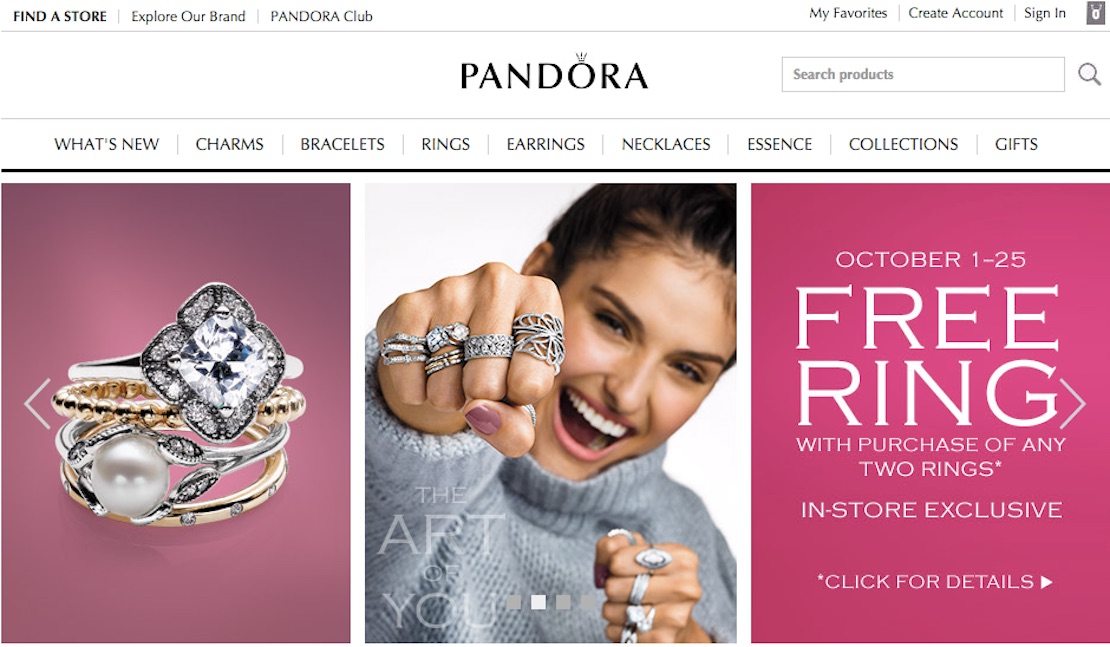 4) Not having a blog
Statistics time! Blogging allows increasing the number of visitors by 50% and gaining 885 more leads per month! (E-commerce Platforms, 2015). You don't wanna miss out on that! Take it slow at the beginning: start with one post a week. Write about new products/collections, product reviews, industry trends etc. Later, aim for around 3 articles a week – in fashion retailing it's very important! Check out, Gaastra got it!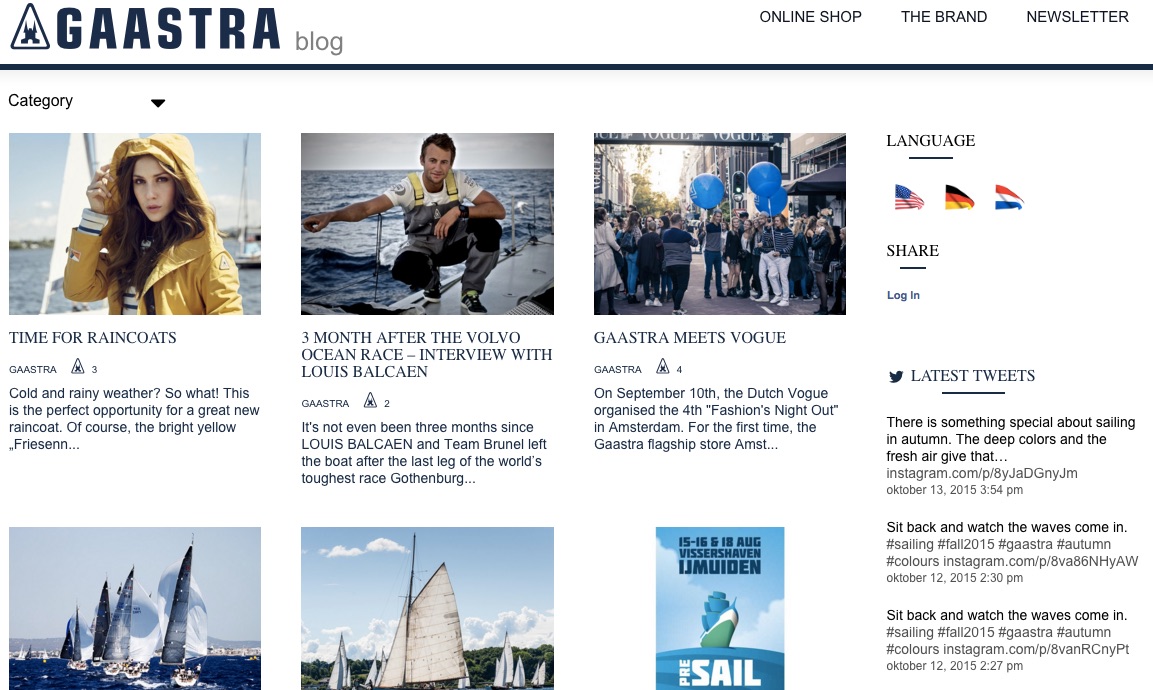 5) Not using a Live Chat!
Nothing can beat human interaction in offline store, but Live Chat is the perfect way to help potential clients make faster decisions. Mind blowing statistics again (don't you just love it?):
44% of users care about live chat option

31% shoppers tend to buy from online shops that offer live chats

62% of those who have tried a live chat are more likely to buy from the same website again (E-commerce Platforms, 2015)
Do it like Nordstrom!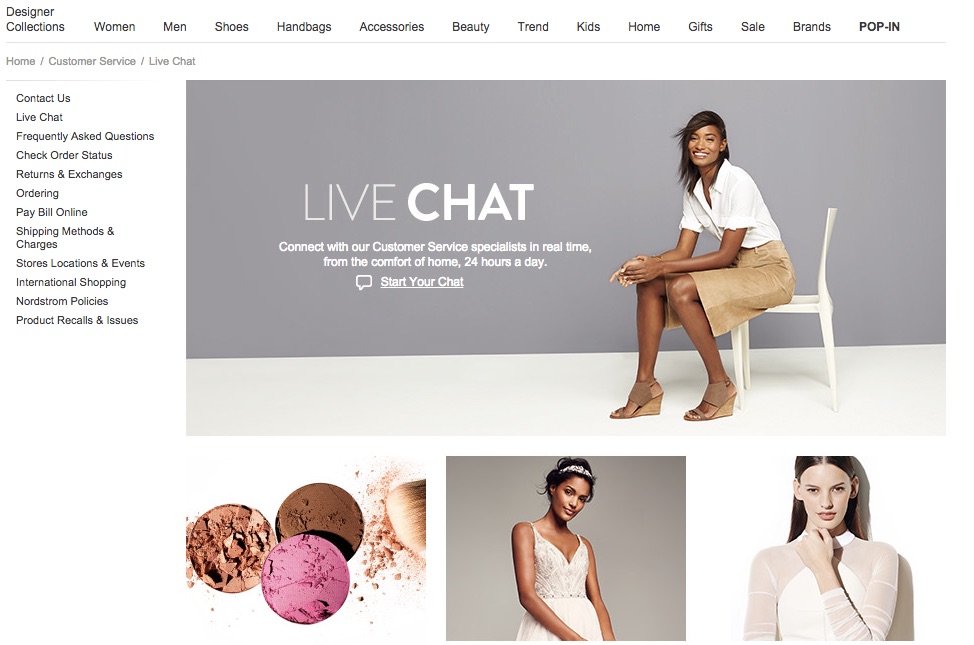 6) Asking for delivery costs!
Believe it or not but free shipping is the most important feature that encourages customer loyalty. Not offering a free delivery or free after a certain amount delivery can really harm your online reputation. The research showed that 78% of customers tend to search for the cheapest available shipping option. Your task is to not only provide customers with this option but also make them aware of it from the fist seconds they land on you page. Take Tommy Hilfiger's example: free deliver on orders above £50 that is clearly stated at the top of the home page!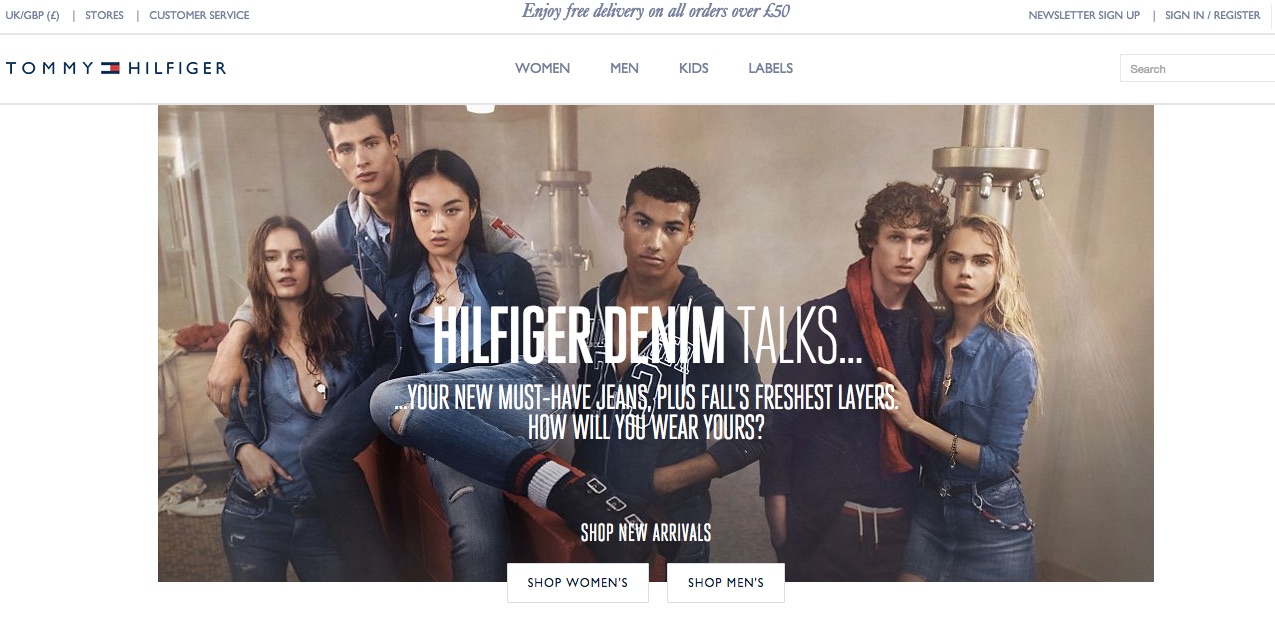 7) Not asking for review or feedback
Do you even realise how important customer reviews are for e-commerce site? This statistics will prove ("Not again" – I know…. that's the last one for today, I promise).
77% of customers bother to check product reviews before buying.

90% of them make a purchasing decision based on what they read.

Are being afraid of bad reviews? No need! 68% of customers trust website more if it has both good and bad reviews. (Ecommerce Platforms, 2015).
Scotch and Soda does it! You should too!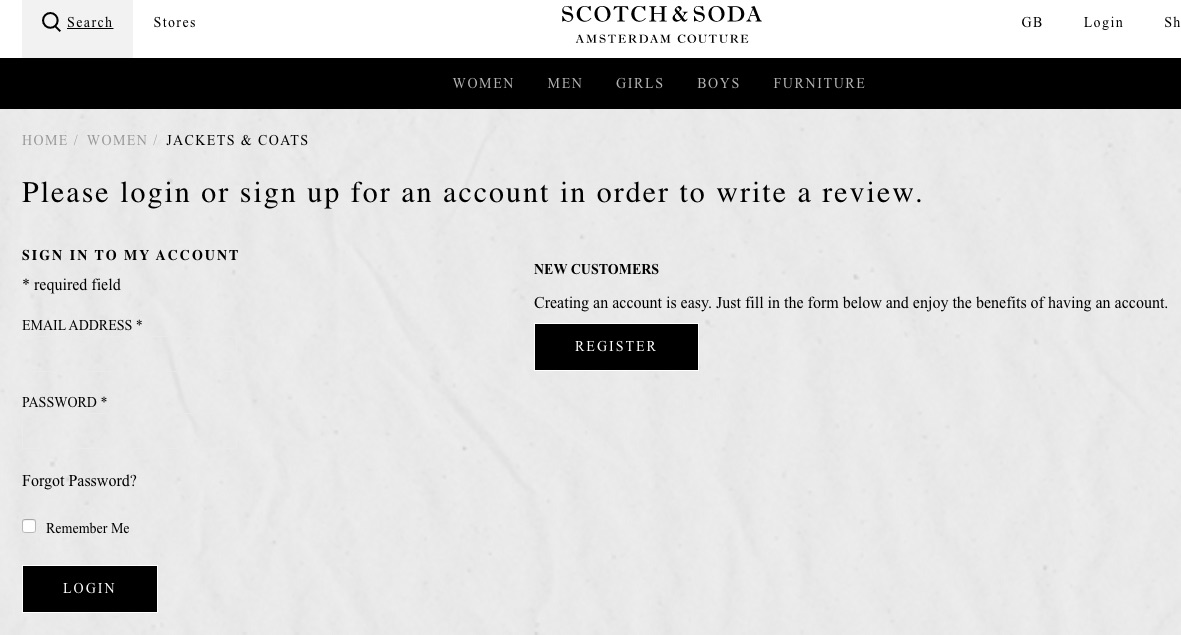 Even though it seems easy at the first glance, keeping an online store can be quite tough. So if you want your e-commerce business to rise and shine, you better keep above-mentioned points in mind. Have a feeling you gonna struggle with handling it on your own? Colourcake is here to help! We have highly-specialized experts who can support with developing and maintaining you online platform! Find out more about our webshop consultancy services or get in touch to discuss more details.