Coca Cola and JetBlue are all about delivering happiness through their campaigns and that's what they did once more, this time by "inspiring a little humanity" to New Yorkers.
It was just another day in Pennsylvania station, with busy passengers rushing to their destination. Some of them stopped at a vending machine to grab a Coke first, when they surprisingly received two Cokes, instead of one. The secret cameras that were placed on the station captured their reaction, looking around and wondering what to do with the second bottle of Coke. That's when they noticed that the vending machine encouraged them to 'share a Coke with anyone', which most of them did.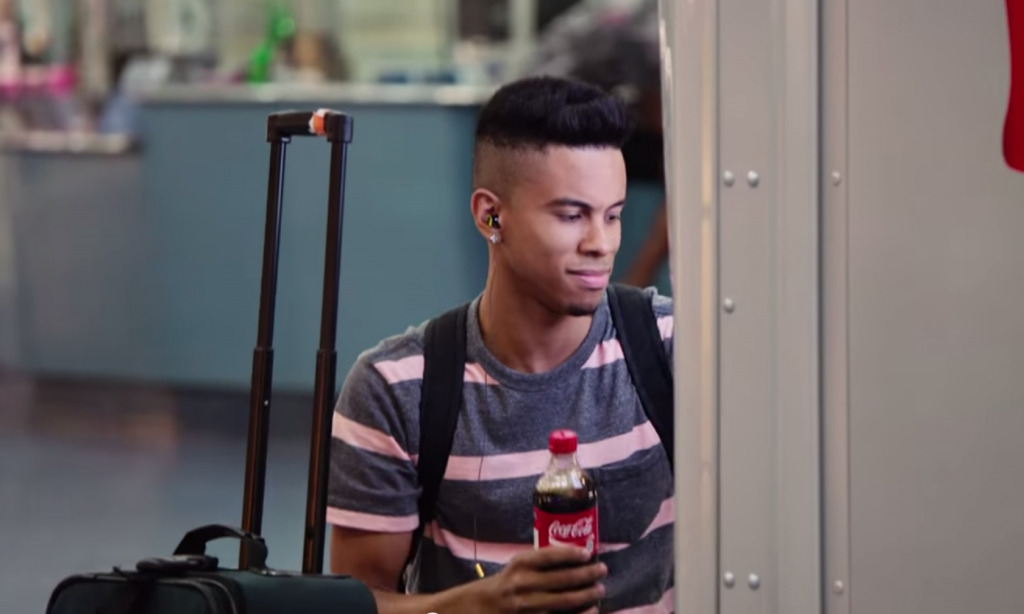 Coca Cola along with JetBlue were happy to see that busy New Yorkers handed their spare Cokes to strangers passing by, which actually inspired the two brands to their own act of kindness. Every person that gave a Coke to a stranger was approached by a crew member of JetBlue, receiving 2 roundtrip flights to any JetBlue destination. According to the promotional ticket, 'Good things come to those who share' and that's what the whole campaign was about.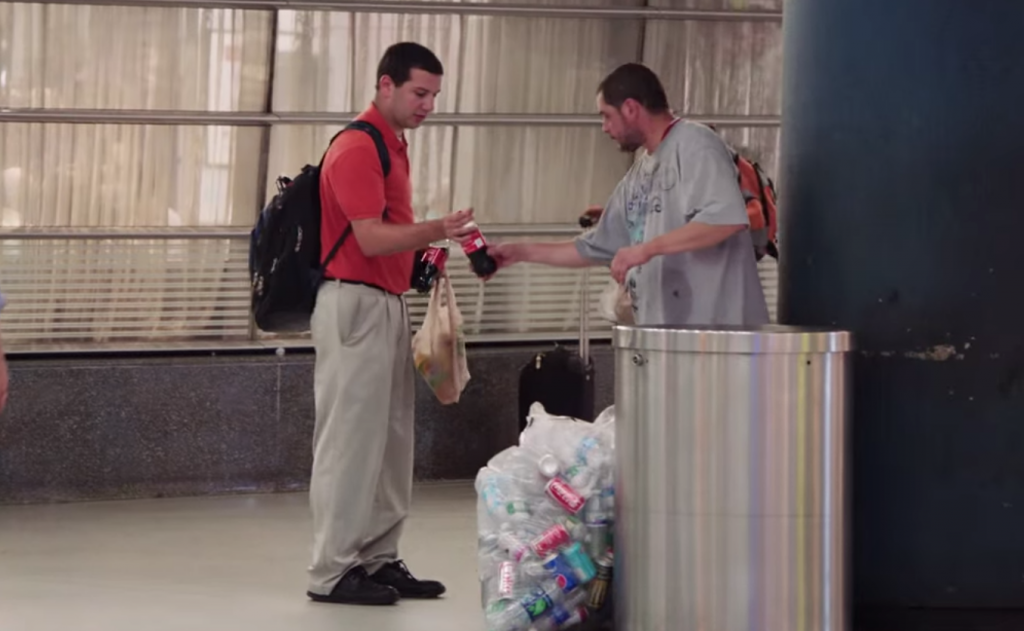 Coca Cola, JetBlue and Rokkan agency wanted to inspire humanity, which even turned into a hashtag #InspireHumanity that led to many tweets, and they teamed up successfully, bringing a smile on people's faces and sharing a positive moment with them. This served as a reminder that we all need to inspire a little humanity from time to time, being generous to strangers, as we always get back from such acts one way or another.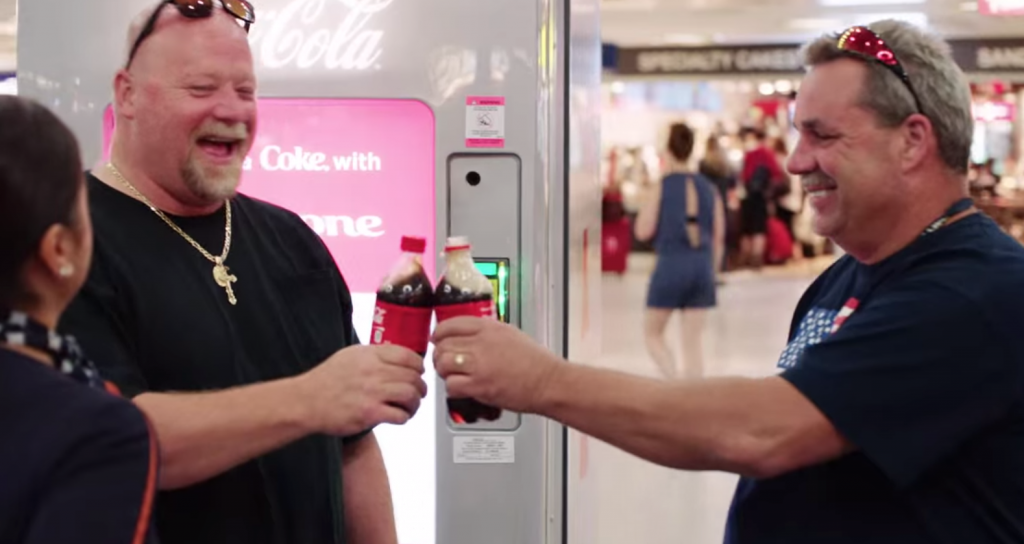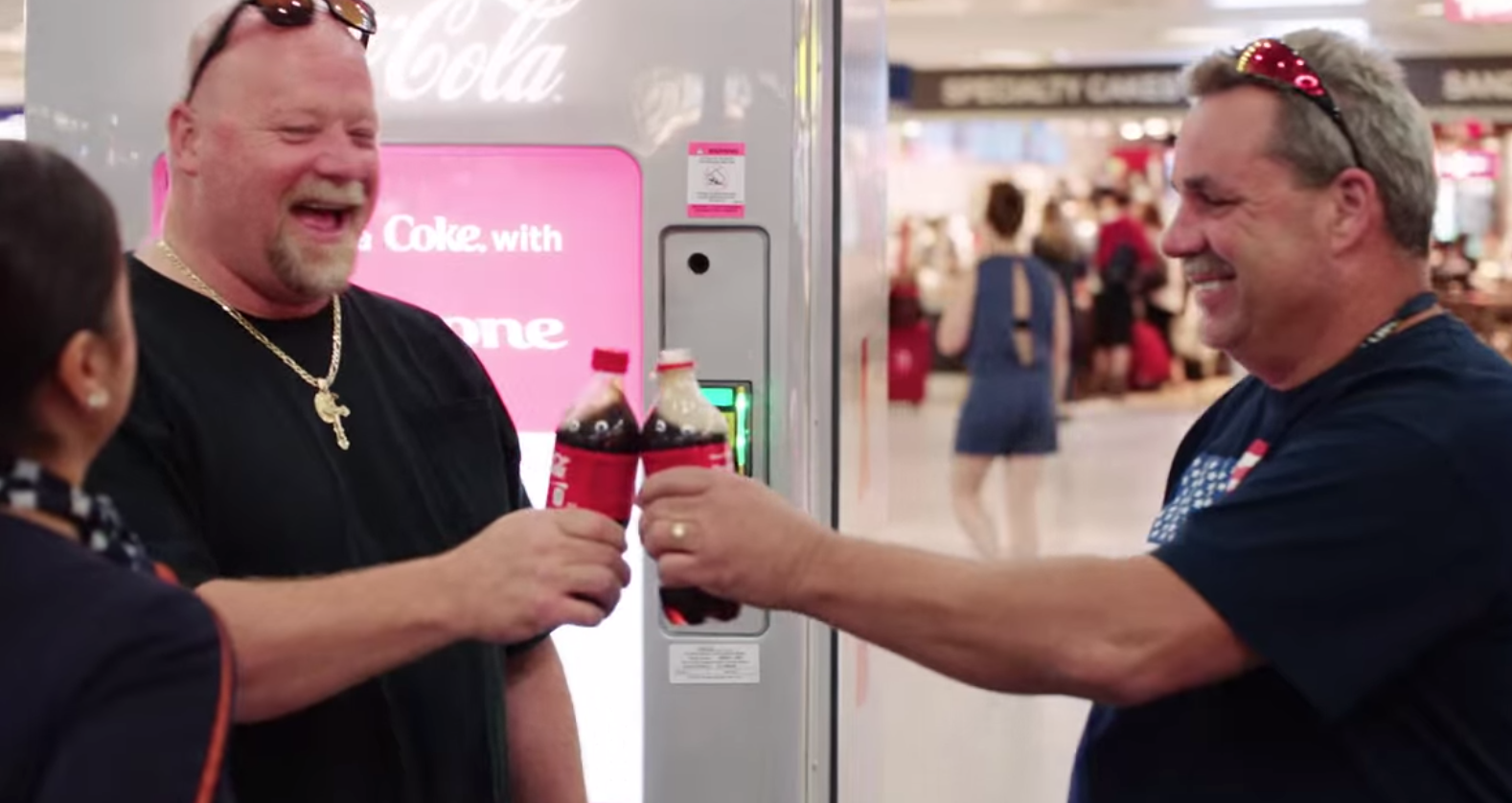 This clever marketing stunt was another inspiring case by both brands that usually love embracing their positivity, linking their brands with happy and inspiring moments, which end being memorable to their customers. In a world that bad news are prevalent, good stories and acts of kindness are always worth telling and that's what inspired this campaign, turning into a success.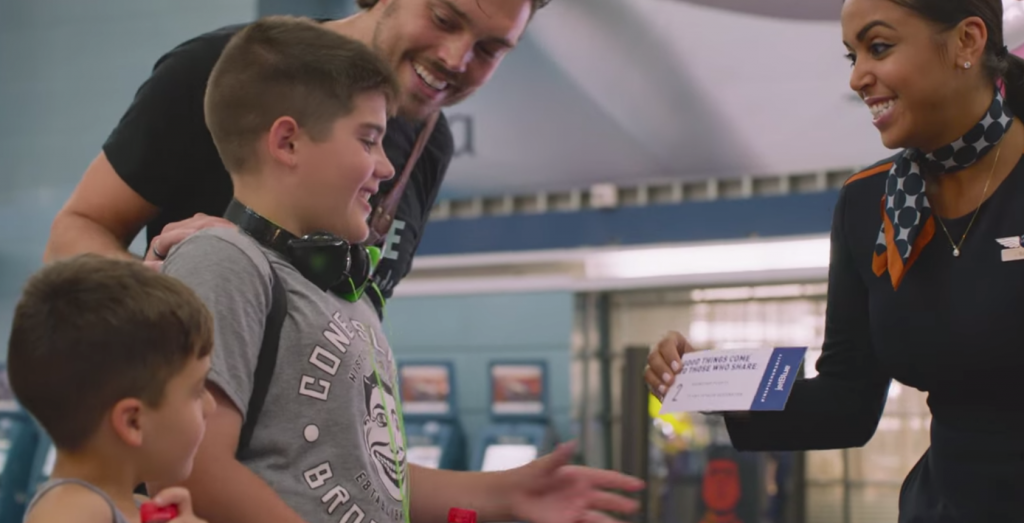 Approximately 150 transactions occurred during the day at the station, which leads to 300 bottles of Coke, with more than 70 percent of people sharing their extra Coke with strangers. Coca Cola and JetBlue were excited to hear this number, as it was definitely encouraging for the success of the campaign.
And as if this was not enough, JetBlue Airways posted the video of the day on their Facebook Page, with the engagement being high, leading to 11.6k likes, 3k shares and 1.9million views in just 6 days! The comments were also inspiring, with users sharing their experiences with JetBlue and being excited about the idea of the campaign, restoring their faith both in humanity and the brand itself!

This campaign could serve as a great source of inspiration for brands that seek for new ideas, as it stresses the importance of creating a great (and appealing) story close to a brand, without necessarily focusing in just promoting the product. After all, most successful campaigns nowadays are not about the actual product, but more about the audience they are targeting and what they expect from you!
Credits
Client: JetBlue Airways
Client: Coca-Cola North America
Agency: Rokkan
PR Agency: Mullen Lowe
Production Company: North of New York
Director: Tucker Bliss