We launched our blog back in March of 2009 in order to report and provide outstanding guerrilla marketing examples to the community and become one of the leading guerrilla marketing resources on the web. In celebration, we are giving away a kindle book (readable via an Amazon Kindle or Kindle application) to one special winner via our facebook page!
Step 1: Click here to go to our Facebook page for more information about the contest and to enter.
Step 2: Click 'like' or comment on the post to be entered for a chance to win this kindle book.
Step 3: That's It! Winner will be announced on April 30th.
Thanks for checking out the blog and be sure to check back regularly for more contests and exciting new guerrilla marketing examples, inspiration and strategy!
---
Book reviews via Amazon.com
Ready! Aim! Hired!
"This is an immensely helpful book, with the ancient wisdom of recruiters, and the up-to-date insights of two skilled Internet surfers. If you're job-hunting, you'll be grateful to learn the tips and tricks of these two seasoned veterans. I learned a lot myself."
—Richard N. Bolles, author, What Color Is Your Parachute?
"I have been an apprentice, a company president, and a CEO. No other single source provides a more contemporary and embracing job search bible. This book offers literally hundreds of little known insider tips, strategies, out-of-the-box success stories, hands-on exercises, and pearls of wisdom. Many readers will hear the words, 'You're Hired' due to David Perry, Jay Levinson, and Guerrilla Marketing for Job Hunters."
—Kelly Perdew, Executive Vice President, Trump Ice winner of The Apprentice 2
"Guerrilla Marketing for Job Hunters is an absolutely 'right on' book for today's job market. It not only has great job search tips but it takes you into the electronic job search system better than anything I've seen written to date."
—William J. Morin, Chairman and CEO, WJM Associates, Inc. former CEO of DBM
Using a typically unconventional Guerrilla approach, authors Levinson and Perry cover all the basics of a winning campaign. This book covers:
Using the Internet for everything from research and job searches to your own Web site, blogs, and podcasting
Performing an extreme resume makeover and creating a higher-powered value-based resume
Harnessing the full power of Google, LinkedIn, and ZoomInfo to uncover opportunities in the "hidden job market" ahead of your competition (or other job hunters)
Branding yourself and selling your strengths in resumes, letters, e-mail, and interviews
Guerrilla Marketing for Job Hunters includes real-life war stories from successful job hunters and expert tips and tactics from over 100 prominent headhunters.
---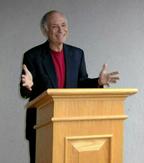 Jay Conrad Levinson is the author of the best-selling marketing series in history, "Guerrilla Marketing", plus 27 other business books. His guerrilla concepts have influenced marketing so much that today his books appear in 41 languages and are required reading in many MBA programs worldwide.
Jay taught guerrilla marketing for ten years at the extension division of the University of California in Berkeley. And he was a practitioner of it in the United States — as Senior Vice-President at J. Walter Thompson, and in Europe, as Creative Director and Board Member at Leo Burnett Advertising.
He has written a monthly column for Entrepreneur Magazine, articles for Inc. Magazine, and writes online columns published monthly on the Microsoft Website — in addition to occasional columns in the San Francisco Examiner. He also writes online columns regularly for Onvia.com, FreeAgent.com and MarketMakers.com, and InfoUsa.com in addition to occasional columns for Guru.com.
Jay is the Chairman of Guerrilla Marketing International, a marketing partner of Adobe and Apple. He has served on the Microsoft Small Business Council and the 3Com Small Business Advisory Board. His Guerrilla Marketing is series of books, audiotapes, videotapes, an award-winning CD-ROM, a newsletter, a consulting organization, an Internet website, and a way for you to spend less, get more, and achieve substantial profits.