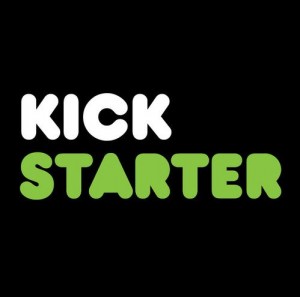 Kickstarter is an incredibly innovative funding platform that harnesses the power of the masses to take good ideas global.
The platform itself is brilliant in its simplicity—anyone can use it. All you need is a creative idea and a SMART goal to take that idea to the next level. Fill out the application, set the funding target, and set the rewards to entice potential investors.
For the guerilla marketer working with a creative new start-up, Kickstarter is my dream come true. It provides funding (in some cases, almost $1 million dollars of it), exposure (you can upload pictures, videos, and more) and most important of all: free guerrilla marketing, sometimes all over the world.
It all starts with the "investors"—the people who visit the site, like the idea, and pledge their support.  These patrons come from all walks of life and all corners of the world—they are the perfect canvas for a guerilla-marketing masterpiece.
Humans are notorious for their tendency to make their accomplishments known to others. Kickstarter investors are no different—they've made a contribution to help a creative mind change a small sliver of the world. And once they've made that investment, they're going to tell others about it. The rewards mentioned earlier are only one possibility—they're ranged from signs, t-shirts, coupons, and sunglasses to dedication pages and more.
Aside from the tangible marketing materials distributed through the rewards system, its not unheard of for Kickstarter users (investors and entrepreneurs) to share their experience in other ways. Some may blog about their recent projects or investments, tell their families about the great new idea they are helping make a reality, and share their success story with colleagues and friends.  Others may post their latest ventures on social networking sites like Facebook®, Twitter®, or YouTube®.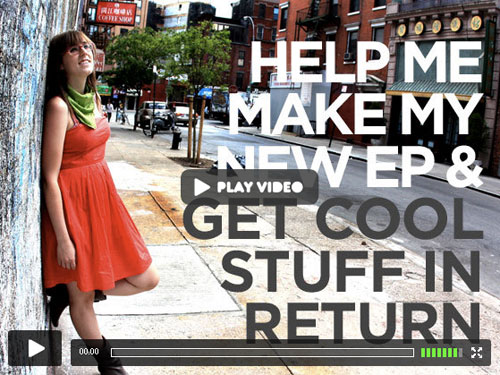 The possibilities for the dissemination of the idea are endless and often take on a life of their own. It may not be exactly how you, the guerilla marketer, envisioned the process—it might be better.
Traditionally, marketers pay for their exposure—they buy giveaway items, advertising space, custom-printed items and more. They hire stunt crews, professionals, and random people off the street. Kickstarter offers a new way to market, one where others pay you to market your creative project.
Kickstarter isn't for everyone. But for those entrepreneurs and guerrilla markets with creative projects they don't know how to fund, it might be the answer.