We love seeing creative bus stop examples, and this one is definitely out of the box! A couple changemakers decided to work together and create a bus stop that actually spelled out the word bus.
BUS is 3 large wooden sculptures that stand at least fourteen feet tall and seven feet wide. It was built to be a fun place to actually enjoy waiting for the bus.
The letters are made with wood and steel and can accommodate two to four people each.
The art project is supported by Creative Alliance and Southeast Community Development Corporation in conjunction with the Baltimore Office of Promotion and the Arts, the European Union National Institutes for Culture (EUNIC), and SPAIN arts & culture. It is part of the initiative TRANSIT, Creative Placemaking with Europe in Baltimore.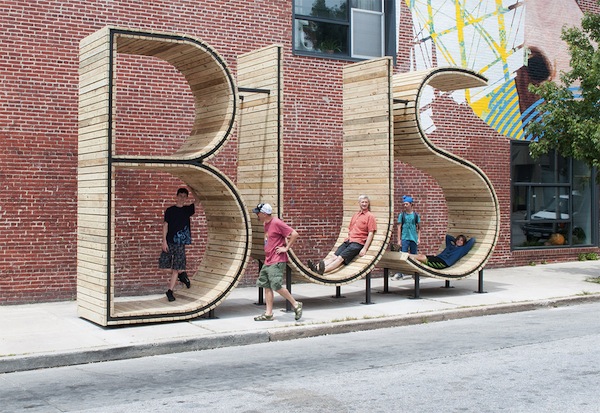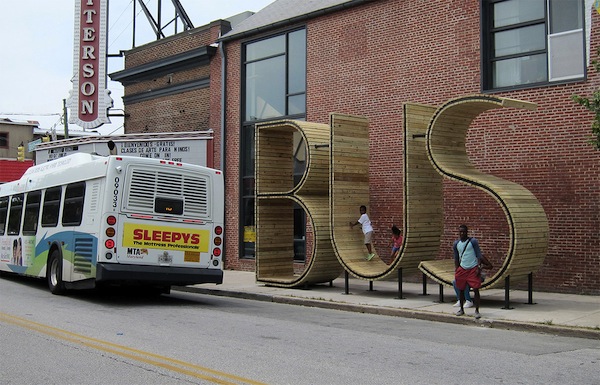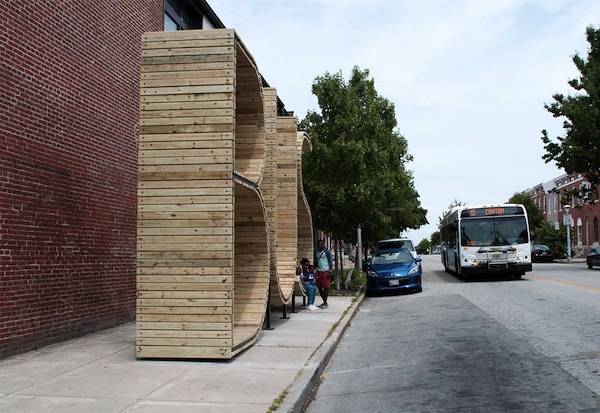 [ via Design Taxi ]