Sometimes, even when campaigns aren't necessarily in the languages we understand, we can still see their merit. This, to us anyway, is a true measure of the campaign's visual success across a variety of mediums, and shows that wherever it might be watched, it will engage and entertain. This was the case with the recent campaign from clothing retailer e5 called the Outfit-O-Mat, which ran in Antwerp, Belgium to promote a makeover competition.
The Outfit-O-Mat
The Outfit-O-Mat is an enormous machine-like building that has been set up amidst a retail shopping street in Antwerp to give people a chance at an instant makeover. All people had to do was press the button indicating their favorite style, and have the elevator doors open before them. They're inside for only a small amount of time (if we are to believe the video) before stepping out in an entirely new outfit that refreshes and reinvents their look. The people clap and cheer, and another willing model steps forward to test this magic machine.
Why We Like It
There are a lot of things to like about the Outfit-O-Mat campaign, and even if we just focus on what we can see in the video and nothing more, there's more than enough to talk about.
It's Generous: Generous campaigns are always winners in our book. When brands give something valuable, they're more likely to get something valuable, which in this case is engagement, sharing and coverage. The Outfit-O-Mat is generosity in a new and interesting package, that links the act of giving customers and participants something for free, at the same time as giving them a chance to experience something different.
It's Personal: The clothing retailer e5, working with agency Friendship, have taken that generosity one step further. Any brand can give something away, but it takes a special brand to be both generous and personal at the same time. A big seller in many guerrilla marking campaigns is personalization, as campaigns of this kind are the perfect way for brands to reveal themselves as individuals as well as companies. By perfectly matching the outfit with both the style and the person, e5 has been able to make a big impact on the participants and the viewers.
It's Relevant: We got some mixed messages when we tried to figure out what was behind this campaign. Some sources said it was to draw attention to a new seasonal line, others said it was to publicize a makeover competition run by e5. But, whatever the answer is, this campaign is very relevant. It both showcases the variety in the clothing line, as well as celebrates the potential of a makeover competition run by e5.
What We Wish We Saw More Of
We really had to dig deep to figure out what was going on behind the doors of the Outfit-O-Mat. What we found out was that once they'd selected their preferred style, participants stepped into the elevator and were met by personal stylists Emma Gelaude and Tanguy Ottomer. These two talented, style-conscious folks helped to transform participants into style icons, and based on how impressive they looked upon exiting, they succeeded.
But, we would have loved to see more detail about what happened in the Outfit-O-Mat, or perhaps see some more detailed video and image content about just how different participants looked in their new outfits. Details are, after all, the big thing in style.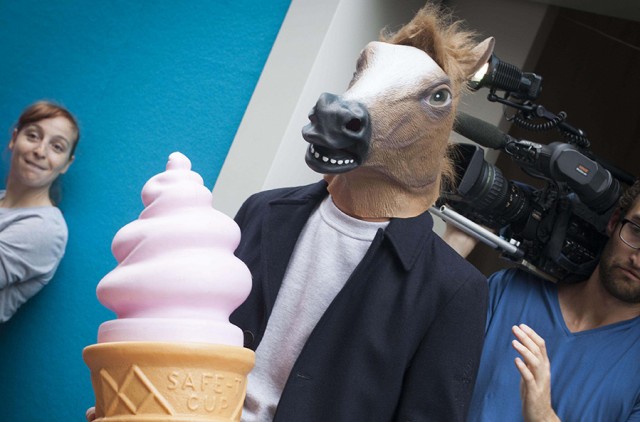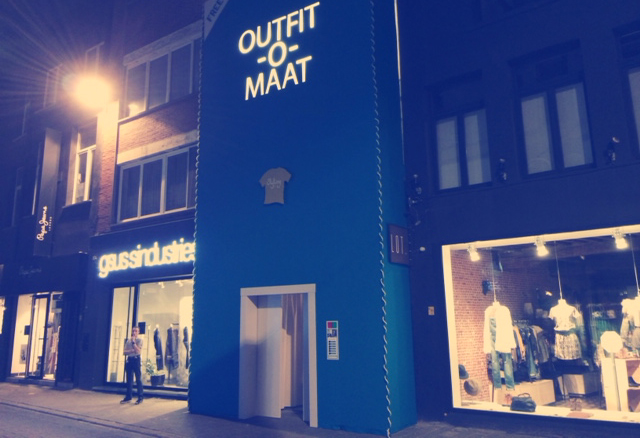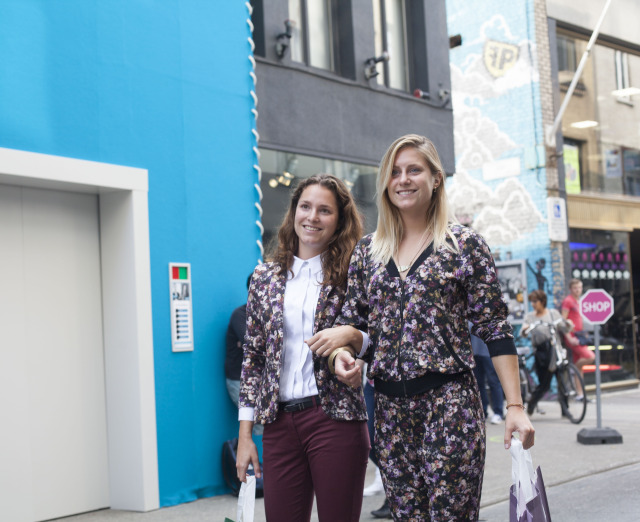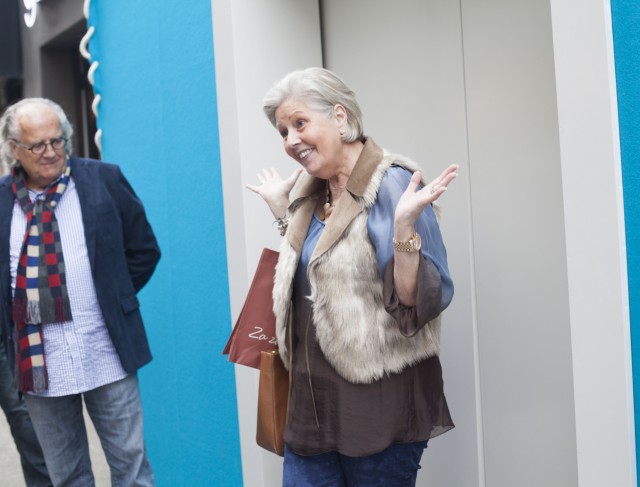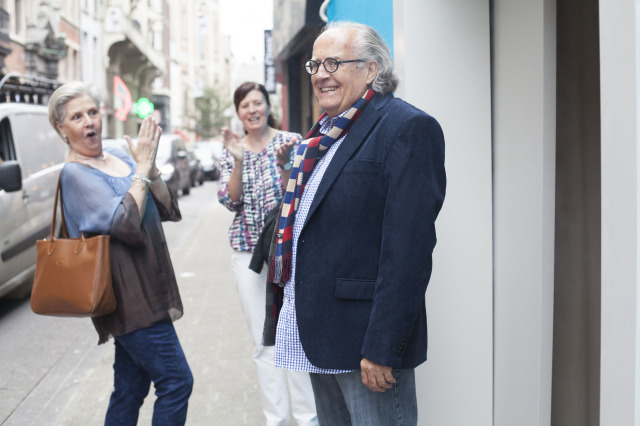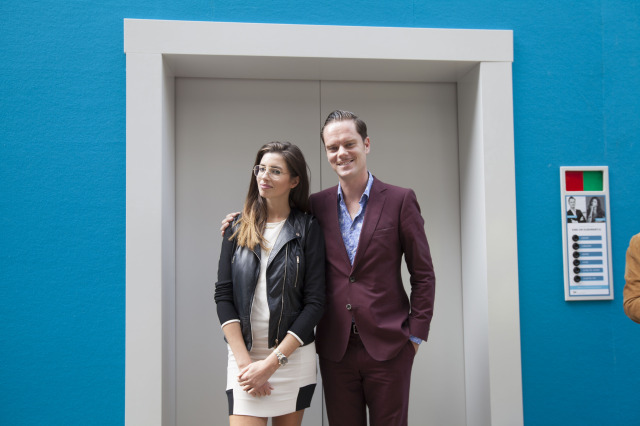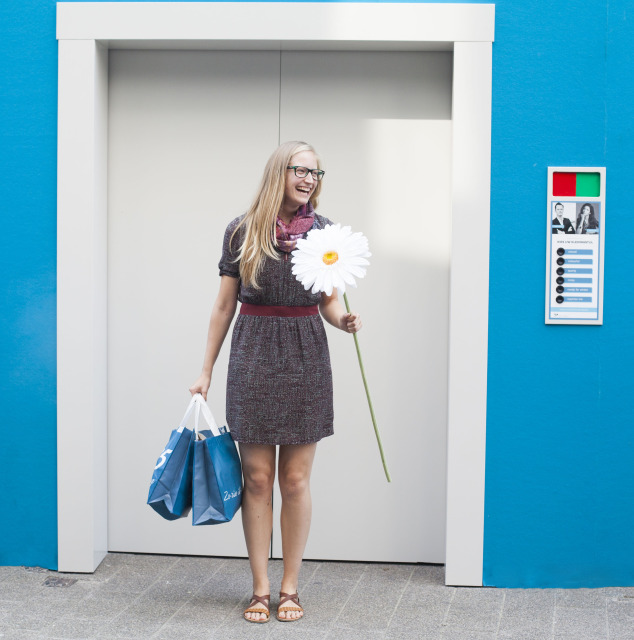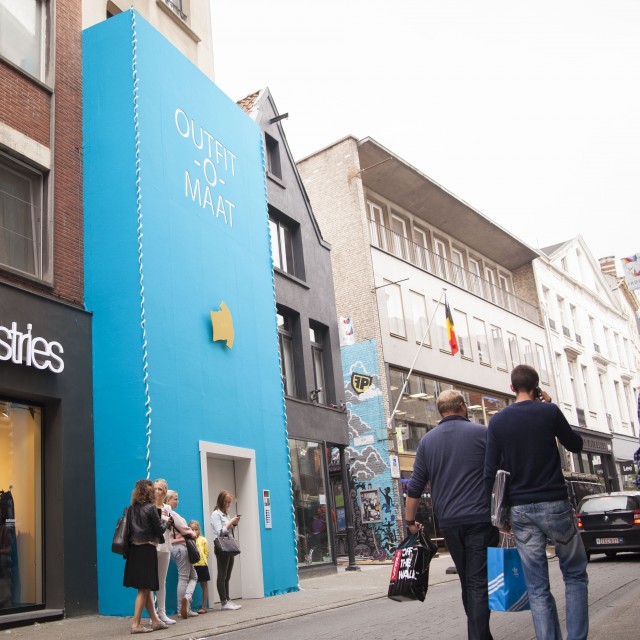 Credits
Advertising Agency: Friendship, Antwerp, Belgium
Creative Director: Phil Blondé
Art Directors: Batist Vermeulen, Olivier Fimmers
Photographers: Bas Van Hoof, Eline Ros
Additional credits: Ilse van Elsacker
Published: September 2014