Pokémon Go is the hot mobile game that has millions of people exploring locations to capture virtual Pokémon characters. The game utilizes geolocation, maps and augmented reality to provide a rich and unique experience for the players.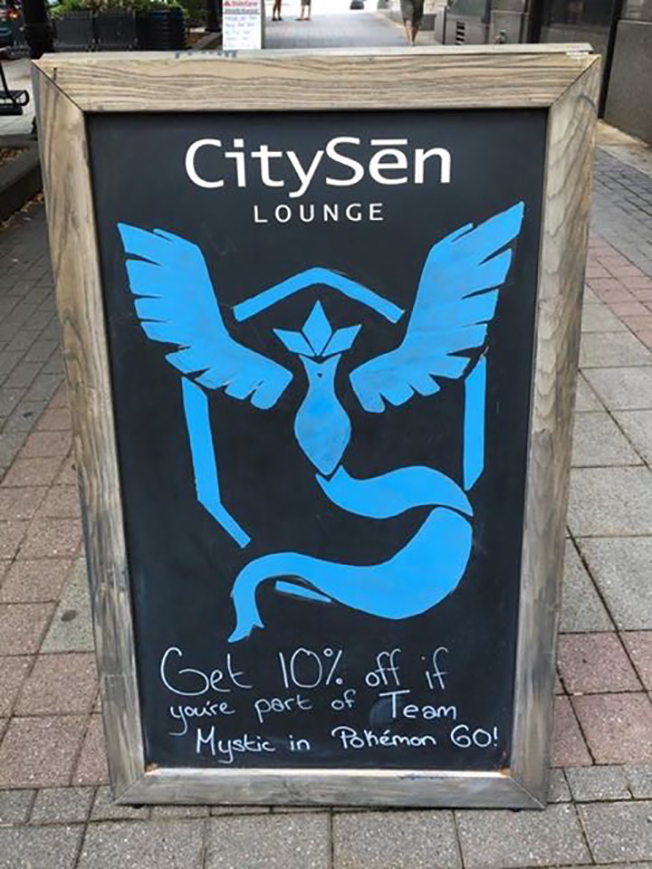 Within a week of the app being released into the public, it has added more than $7 billion to the parent company Nintendo's market value. A little over a week later, the game has more users than the popular dating app Tinder and surpassed Twitter in daily active users on Android devices.
According to Inc., store owners can purchase a Pokémon Go feature called a Lure for as little as $1.19 an hour to encourage players to go to that location. Store owners are buying them up to get foot traffic into their stores.
There are also things called Pokestops—real life places of interest that players can check out—that get people moving around the town discovering hot locations in their city.
From outside the restaurant where we ate dinner tonight. There was a Pokestop next door with lure constantly active. pic.twitter.com/cfQ05yIdl8

— Steve Lubitz (@WickedGood) July 11, 2016
"Pokémon Go essentially breaks down the wall between technology and real-world experience, so as brands drive people into new locations, there's a real opportunity for them to do more ambient marketing that isn't exclusively digital," said Jamie Gallo, president at Wunderman New York.
Image via Reddit: purple_snorklewacker
[ via Adweek]