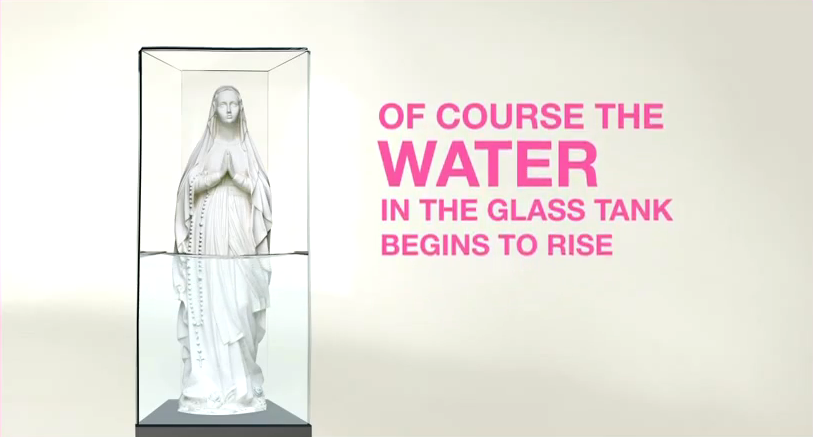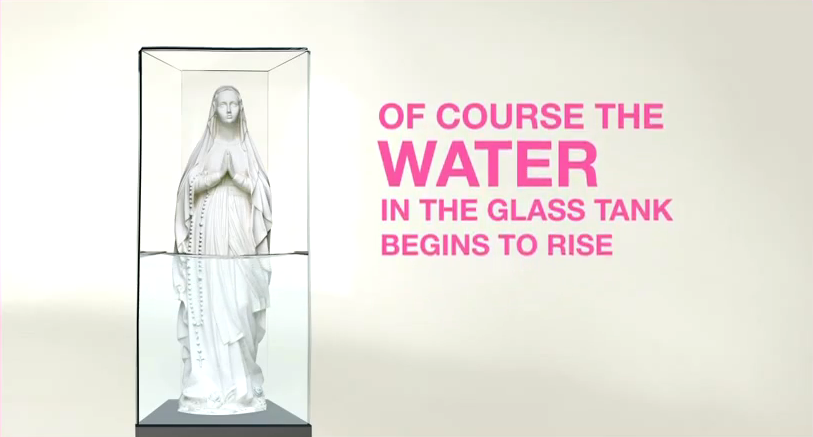 Over 33 million people in the World are HIV positive. More than 2 million people die every year as a result of the AIDS virus. But still the Catholic Church has not given up on their negative stance toward condom use.
Jugend gegen AIDS creative a new social initiative in order to send a message to the Catholic Church that cannot be ignored. They placed the Virgin Mary inside an enclosed box and for every Facebook "Like" on the Jugend Gegen Aids Facebook page, the Virgin Mary will shed a tear. As more people "like" the page, more tears will fill up the box, slowly drowning the Virgin Mary. The only way to release the water is when the Catholic Church "pulls the plug."
On youtube, the video received many negative comments which brings a very interesting question. Does this campaign go too far? We'll let you decide. Let us know by commenting below!
More information about this campaign can be found on http://jugend-gegen-aids.de/
Creative Directors: Oliver Drost, Christian Thron
Art Director: Burkhard Müller
Designers: Robin Janitz, Monika Weryha
Copywriters: Svenja Eggers, Nils Kock, Sebastian Peters
Motion Designer: Axel Rudolph, Markus Haken
Programmer:Â Jannick Garthen
Project Managers: Steffen Esders, Benjamin Fischer, Sophia Boddin