Many kids nowadays are not familiar with the appeal of classical music and this observation turned into a challenge for the Brazilian Symphony Orchestra. It has been noticed that the majority of the Brazilian Symphonic Orchestra's audience is older than 65 years old, and that's how they decided that it's time to attract a younger generation.
Not many children are aware of how powerful and interesting the classical music may be, while others may even consider it boring. Whether it's the lack of familiarisation, or its non-commercial status (comparing to other music genres), classic music does not attract kids and teens, with this fact turning into a challenge. The Brazilian Symphony Orchestra has teamed up with the Brazilian advertising agency Artplan, looking for a way to grab the kids' attention presenting a new music genre to them in the most engaging way.
They decided that the best way to do so is to integrate classical music into their daily life, with Popeye being rather 'helpful' on their effort. They created the "Class of Classics", which combines technology and music, in order to educate children on how classical music may be part of their favorite cartoon. That's how they decided to record the complete soundtrack of the Popeye episodes with the Brazilian Symphony Orchestra, including even the sound effects. They also collaborated with the largest Brazilian kids' channel, creating an application that would enhance the classical experience for children. Thus, kids were watching Popeye, while they were using the app, which was easily synchronising the image and the sound, in order to allow them to watch the cartoon, but also hear the orchestra that was playing everything through their tablet.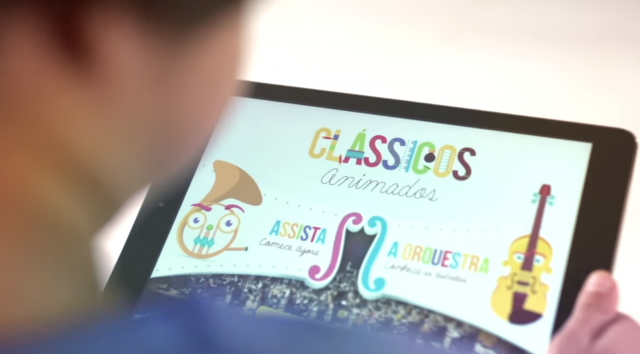 'Class of Classics' manages to introduce classical music to children in a very effective way, helping them to discover every session and instrument, and even to find out the date and location of the nearest classical concerts!
The campaign's slogan is: 'Classical music, since childhood, you already like it, you just didn't notice it' and it's a very clever way to prove that the right interaction is able to win even the most demanding audience.
It was indeed challenging to promote the classical music to such a young generation, but the key to a successful campaign is to 'play by the rules' of the target audience, and in this case it was very effective to combine technology with music, also through a cartoon show that is already popular to the desired target audience.
How can you make a target campaign if you're not able to understand your audience? Keep that in mind for your next idea!
Credits
Advertising Agency: Artplan, Rio de Janeiro, Brazil
Chief Creative Officer: Roberto Vilhena
Creative Directors: Alessandra Sadock, Gustavo Tirre
Art Directors: João dos Santos, Augusto Correia, Igor Hermes
Copywriters: Leonardo Marçal, Guilherme Machado, Roberto Vilhena, Rodrigo Lopes
Illustrator: João dos Santos