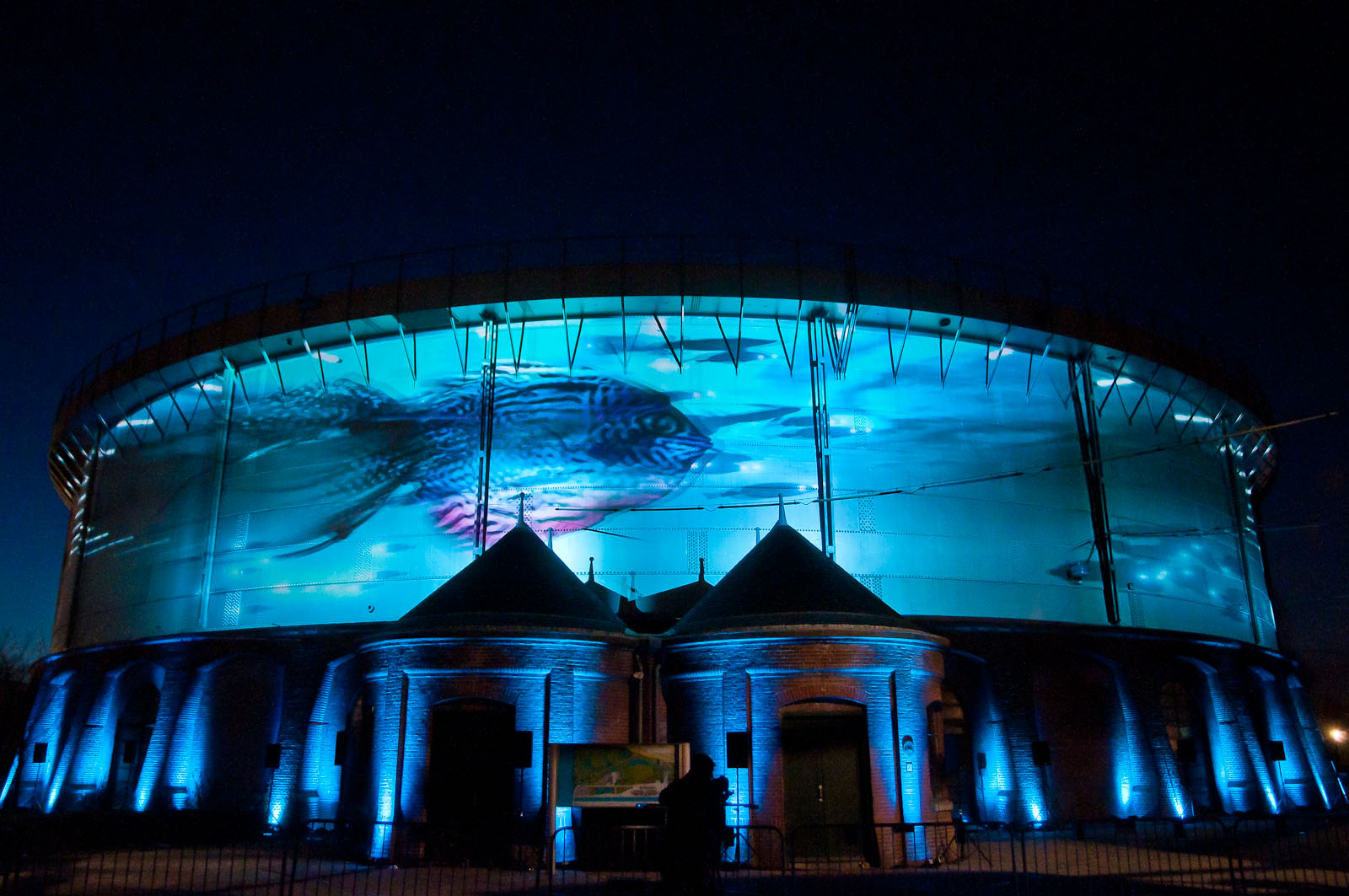 When you're working with such an incredible piece of technology such as 3D projection mapping and financial freedom, it's easy to go crazy. It's easy to put the audience in awe with mind boggling graphics and spine tingling special effects.
Experis Manpower Group, PostPanic and Eat My Dear could have gone that route.
PostPanic and Eat My Dear could have positioned Experis as a high-tech company that is ahead of its time. Instead, they decided to position Experis as a company that uses technology to advance humanity.
The Brief
Experis commissioned PostPanic to help them create a unique launch activity for their brand in Netherlands that would establish their group as a workplace of the future, one that values creativity as much as they value technology. They wanted to take the audience through the company's journey leading to the "The Human Age".
The Strategy
PostPanic and Eat My Dear Was were given two things that are unique to work on: freedom to work on their own abstract interpretation of the "The Human Age" and a cylindrically-shaped building that also serves as a landmark.
Instead of using "abstract" as an excuse to come up with spectacular shapes and colors than transition to even more spectacular shapes and colors, they actually used devices and elements that would make the audience understand the story they are telling such as the turning of the pages of a book to signal the move from one era to another.
The Result
What they end up achieving is a powerful statement about the future. The growth of the internet and all other technologies that are connected to it prompt people to speculate about what is coming. There are efforts to develop robots that will simulate human movement, systems that would simulate human brain, and a society that is connected by fiber optics.
Experis, PostPanic, and Eat My Dear artistically slammed all those speculations and said, "The Future will be ruled by Humanity".
[youtube http://www.youtube.com/watch?v=NJoAG4CIXpE&w=560&h=315]
Client: Experis
Concept & Production: PostPanic
Director: Eat My Dear (Patrick Sturm, Markus Hornof)
Executive Producer: Jules Tervoort
Audio Composer: Guy Amitai @ Massive Music
Audio Producer: Lodewijk Pottker @ Massive Music
Technical Supervision: 4AV
Animators/Designers: Anton Woll Söder, Michael Olea, Benjamin Philippovich, Beate Höller, Doma Harkai, Markus Hornof and Patrick Sturm