You might be noticing a very unique MINI driving around the streets of London. From August 5th through 19th, an illuminating new project from MINI unleashes onto the streets of London called #MINIartbeat.
MINI outfited a one-of-a-kind MINI Countryman with 48,000 LEDs that provides 360° coverage. The vehicle gives fans a chance to get their video streamed live directly onto the MINI in a one-of-a-kind spectacle.
As part of the NOT NORMAL brand campaign, the #MINIartbeat project is sure to be one that people will remember.
How It Works
MINI fans can stream their own short video on the MINI Art Beat car directly through the Facebook app, on MINI Space, or by tweeting Vine videos hashtagged #MINIartbeat – then add their customized design and beat. They then cruise down London's buzzing streets, emblazoned upon the surface of this one-off, dynamic automobile – and finally, receive a custom clip as a takeaway.
Find out more via MINI's Facebook page.
View more MINI Art Beat videos here: youtube.com/user/MINIartbeat/videos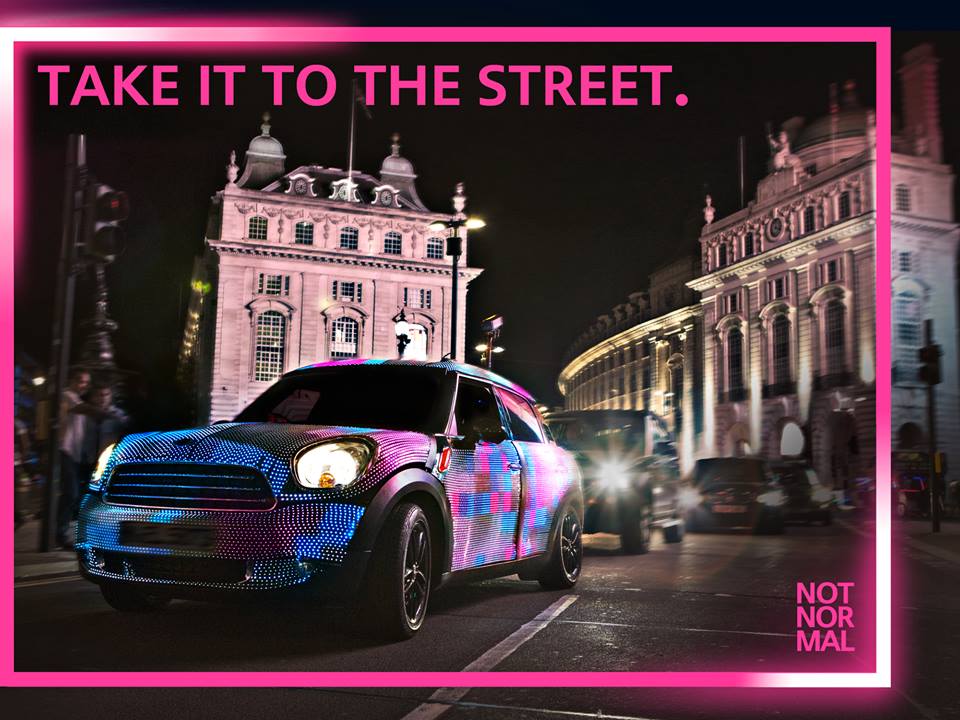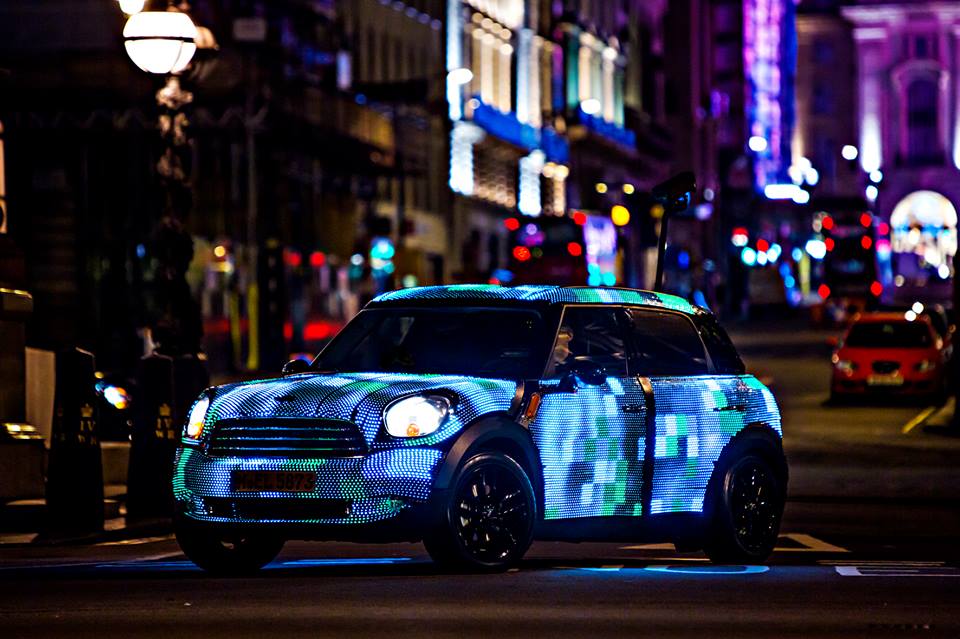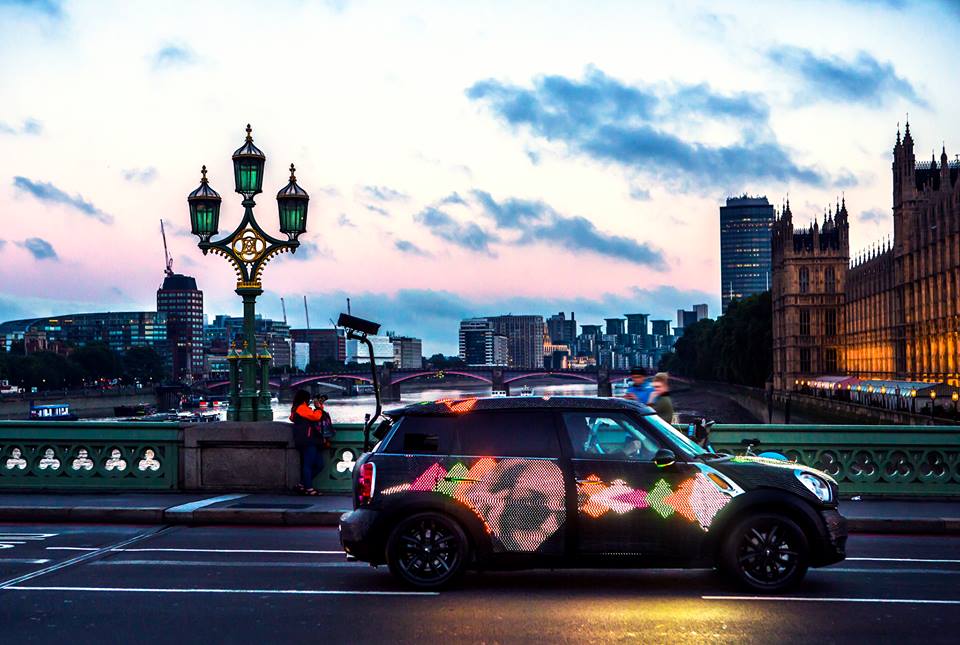 Behind-the-scenes of the #MINIartbeat
The team took a MINI Countryman and wrapped it in 48,000 LEDs. Each strip was attached using a variety of application methods, ranging from Velcro to magnets. The custom car wrap and technology was provided by the team at TAIT. Editors also sit in a separate camera car live-cutting the MINI Art Beat photos and videos into complete clips.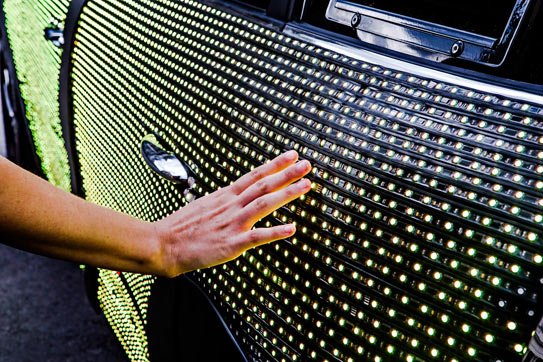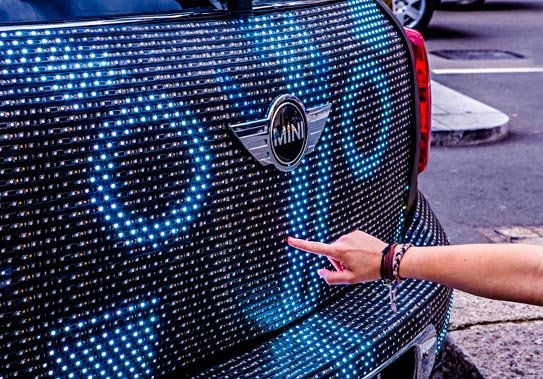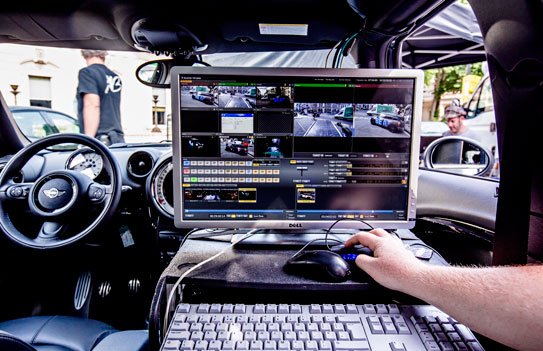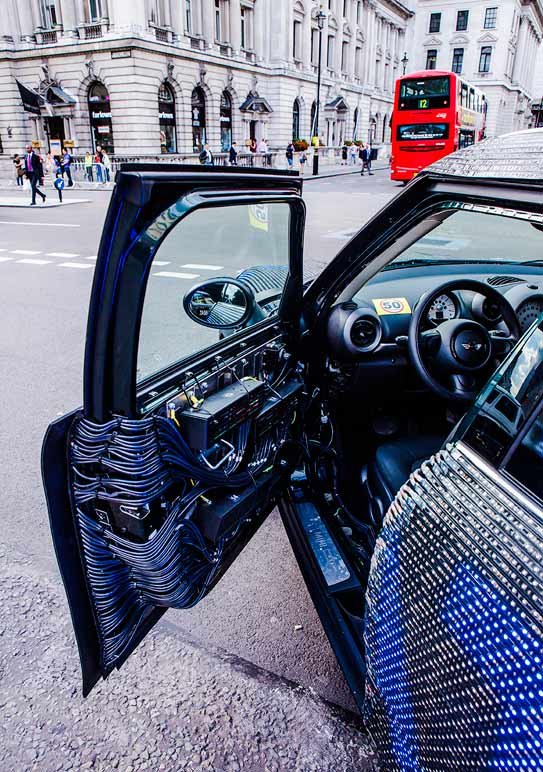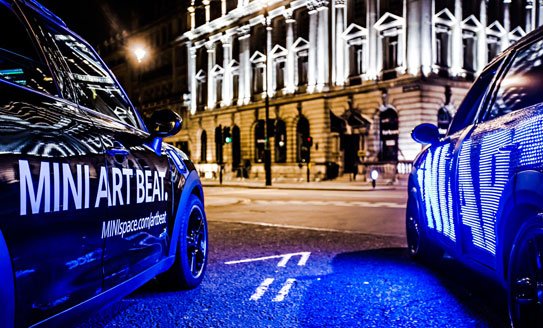 Image vis MINI Facebook & MINI Space