Don't be surprised if you notice the Chevy Sonic plummeting to the Earth attached to a large bungee cable or if you see it doing corkscrews in the air because it's all a part of the new social campaign they are running. Back in mid-October we saw a very interesting social campaign by Goodby Silverstein & Partners where they put the new 2012 Chevy Sonic on a 100-foot structure and sent it over the edge. It was a very unique social campaign that relied on viewers of their website to click in order to send it over the edge.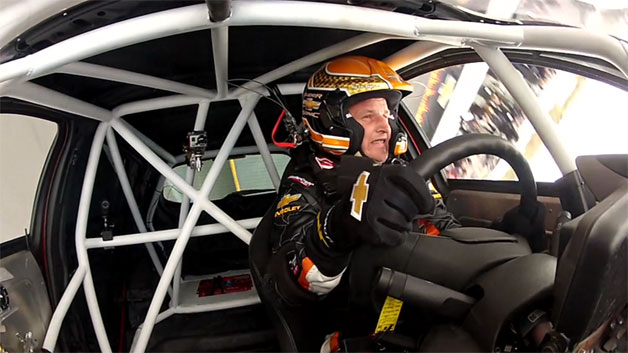 In recent events, Chevrolet set up two corkscrew ramps  at Six Flags Magic Mountain in Valencia, California and had professional driver, Rob Dyrdek, 'kickflip' the all new 2012 Chevy Sonic. The video which was uploaded yesterday already has over 100k views and encourages viewers to check out their Facebook Page  for more video content surrounding the stunt.
What will they do next?