You don't have to be a sports fan to enjoy Super Bowl, especially when advertising gets even more creative year by year. It's the marketers' joy to check the latest ads during Super Bowl, with brands spending millions to reach such a big audience.
However, a big budget doesn't always guarantee a successful advertising and we can recall several examples to prove this point. It's not easy to convince the audience to actually like your advertising and that's when creativity is needed. Heinz wanted to promote the diversity of their products, so they decided to think outside the box and create a funny, memorable and slightly weird commercial, naming it the 'Wiener Stampede'.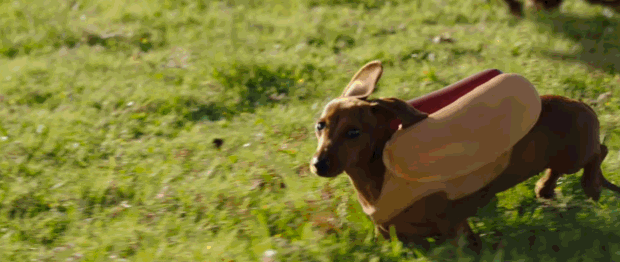 The ad was full of cute wiener dogs dressed in costumes running towards men and women, leaving the crowd full of positive emotions. In fact, according to Nielsen, 'Wiener Stampede' was the ad that received the highest volume of positive buzz among all the Super Bowl ads, with 60% of the audience being women. What won the audience even more was the fact that Heinz teamed up with PETA, in order to promote the adoption of pets through their campaign, while they also kept up their concept through their social accounts, by using #MeetTheKetchups, posting even more about the cute puppies.
Heinz, along with the advertising agency DAVID from Miami wanted to create a unique ad, which creatively promotes the range of the Heinz products, in a way that they are linked with positive, cute and loving emotions (and of course puppies make their goal easier).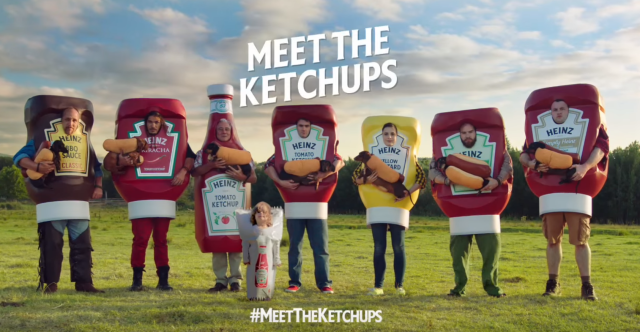 According to Anselmo Ramos, founder and chief creative officer of David,
"We tried to find something simple, visual and fun to communicate that hot dogs can't resist the great taste of Heinz," adding that "So what better way than to introduce the extended Heinz Family than with a 'weiner stampede' during the Super Bowl? Heinz is an iconic American brand associated with great-tasting food and fun moments between family and friends, and its ads should reflect that."
And just like that, a strangely funny and unique ad uses the right slogan, wrapping up what you just watched:
"It's hard to resist great taste. Meet the Ketchups."
What do you think of the ad? Was that your favourite one this year?
We think it's a wiener! #MeetTheKetchups pic.twitter.com/bOTJkocgkW

— Kraft Foods (@kraftfoods) February 8, 2016
https://youtu.be/aNN9nL2vppM
Credits
Agency: DAVID Miami
Founder, Chief Creative Officer: Anselmo Ramos
CD (Copywriter): Russell Dodson
CD (Art Director): Antony Kalathara
Copywriter: Juan Pena
Art Director: Ricardo Casal
Planner: Paul Ramirez
Head of Global Production: Veronica Beach
Sr. Producer: Yamaris Leon
Managing Director: Paulo Fogaca
Account Director Carlos Rangel
Account Supervisor: Juan Nunez
Head of Business Affairs Manager: Ann Marie Turbitt
Production:
Production Company: Biscuit
Director: Jeff Low
DP: Dan Holland
Executive Producer: Colleen O'Donnell
Line Producer: Kwok Yau
Casting Agent: Hannah Birkett
Secondary Prod Co: AFS
SecondProd contact: Brin Kushner
Editorial Company: Cut + Run
Edit house contact: Carr Schilling
Editor: Jay Nelson
Assistant Editor: Brandon Iben
Post Producer: Gail Butler
Record Mix Place: Eleven Sound
With Whom: Jeff Payne
VFX & Design: The Mill LA
Senior Executive Producer: Sue Troyan
Executive Producer: Enca Kaul
Senior VFX Producer: Kait Boehm
Production Coordinator: Chris Lewis
Shoot Supervisor: Tim Bird
Executive Creative Director: Phil Crowe
Creative Director: Tim Bird, John Leonti
2D Lead Artist: Tim Bird
3D Lead Artist: Nick Lines
2D Artists: Peter Hodsman, Rob Winfield, Remedy Huynh, Sarah Marikar, Anthony Petitti
3D Artists: Danny Yoon, Jacob Bergman, Katie Yancey, Ruel Smith, Fabian Elmers, Monique Espinoza, Jason Jansky, Charles Storniolo
Colour: The Mill
Executive Producer, Colour: Dee Allen
Colour Producer: Natalie Westerfield
Production Coordinator, Colour: Evan Bauer
Colourist: Fergus McCall
Colour Assist: Elias Nousiopoulos + Nate Seymour
Original Music:
Exec Producer: Suzanne Hollingshead
Sound Design Company: Eleven Sound
Sound Designer(s): Jeff Payne
Licensed Music:
Song Title: Without You
Licensor for Publishing/%: Kobalt Music Publishing America, Inc. 100%
Licensor for Master: Sony Music Entertainment
Term/Media: I year, TV, US and Canada | Internet and Industrial, World. Unlimited versions and lifts.
Territory: US and Canada